Downton Abbey: A New Era Trailer: Old Favorites Return In A Fancy New Sequel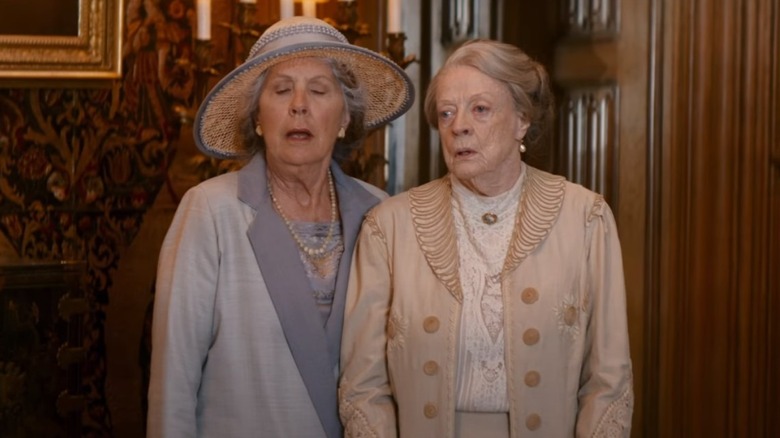 Focus Features
"Downton Abbey" has endured in the pop culture landscape for well over a decade now, and has managed to keep itself relevant years after the show went off the air in no small part to the movie that was released in 2019. Well, now we're getting a sequel in the form of "Downton Abbey: A New Era" that is set to hit theaters this weekend, and the folks at Focus Features have released a new trailer to alert fans to that fact. And they also want to make it clear that this is both an ending and a beginning, as well as something that can only be seen in theaters. Let's take a look, shall we?
Downton Abbey: A New Era final trailer
The trailer very much plays like a lowest-common-denominator ad, in that it very much appears to be gunning for the average moviegoer who may not be aware that this movie is even happening just yet. Fans of "Downton Abbey" almost certainly know the movie is coming (though this trailer hammers away at the point that it's in theaters, not streaming), but those who don't live their lives online may not. This trailer appears to be squarely aimed at them. Beyond that, it really is playing with the idea that this is the beginning of something new, while not-so-subtly playing with nostalgic feelings viewers may have for these characters. "There may be new faces coming in, but the public won't want to say goodbye to all their old favorites," it's said at one point.
One thing is for certain: This is the absolute definition of a stacked cast. The ensemble includes Hugh Bonneville, Laura Carmichael, Jim Carter, Brendan Coyle, Michelle Dockery, Kevin Doyle, Joanne Froggatt, Harry Hadden-Paton, Robert James-Collier, Allen Leech, Phyllis Logan, Elizabeth McGovern, Sophie McShera, Tuppence Middleton, Lesley Nicol, Maggie Smith, Imelda Staunton, and Penelope Wilton. That's one heck of a collection of fine actors, if nothing else.
A sequel, you say?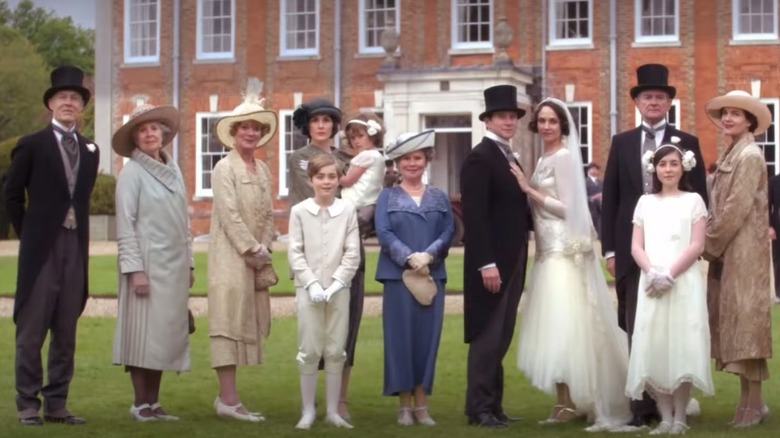 Focus Features
For those (like me) who have never watched the show, the idea that the movie based on that show is getting a sequel may seem a bit surprising. But this series has a devoted following, and the movie was a shocking success. 2019's "Downton Abbey" grossed a genuinely impressive $192 million worldwide against a mere $13 million production budget. It doesn't matter what we're talking about — if any movie makes that kind of money at that budget level, it's getting a sequel. So here we are.
Simon Curtis ("The Art of Racing In the Rain") is in the director's chair for this one, with series creator Julian Fellowes penning the screenplay. Gareth Neame and Liz Trubridge are on board as producers alongside Fellowes.
"Downton Abbey: A New Era" hits theaters this Friday, May 20, 2022.
From award-winning creator Julian Fellowes comes the motion picture event Downton Abbey: A New Era. The much-anticipated cinematic return of the global phenomenon reunites the beloved cast as they go on a grand journey to the South of France to uncover the mystery of the Dowager Countess' newly inherited villa.