Boruto Wasn't The Only Idea For A Naruto Spin-Off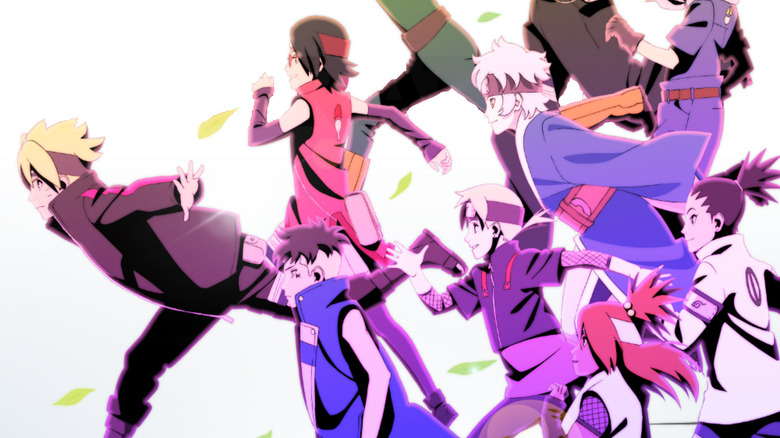 Shueisha
It's been an odd road for "Naruto" creator Masashi Kishimoto since the end of his popular manga. Kishimoto gave his blessing to the creation of "Boruto: Naruto Next Generations," a manga from "Boruto: Naruto the Movie" writer Ukyo Kodachi and artist Mikio Ikemoto. The manga also led the popular anime adaptation.
Kishimoto then created the manga series "Samurai 8: The Tale of Hachimaru," a science fiction with art from Akira Okubo. Unfortunately, that series only last for 43 chapters before being quietly shuttered. With his newer manga scuttled, Kishimoto eventually moved back toward the "Naruto" franchise, taking over the writing duties for "Boruto: Naruto Next Generations" with the 14th volume.
Shueisha, the longtime publisher of the popular manga magazine Shonen Jump, had originally asked Kishimoto to create a "Naruto" sequel soon after that series' end, but he declined, preferring to work on something new. That said, "Boruto" wasn't the only spin-off idea that Kishimoto had.
So many concepts, so little time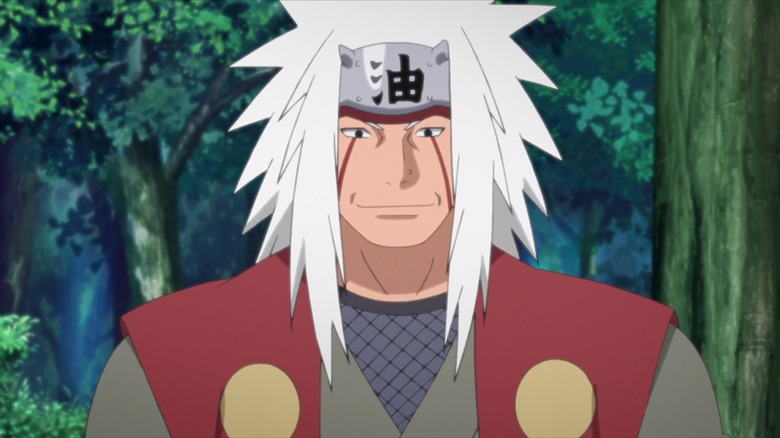 Shueisha
Kishimoto admitted that a number of concepts come to mind when he imagined a direction for a "Naruto" sequel. The cast of the original manga and anime is pretty large, giving the mangaka a lot of directions to follow.
"I suppose one possibility would be to write the story from Sasuke's perspective, or even the mentors, the teachers, especially like Jiraiya, because there's a generational difference there too," he told Anime News Network in an interview.
One can imagine the tale of another team within the Hidden Leaf Village. There are also the other villages, each with their own style of ninjutsu. If you're willing to expand beyond those closest to Naruto himself, the possibilities are endless.
I'm gonna be the guy who trains the next Hokage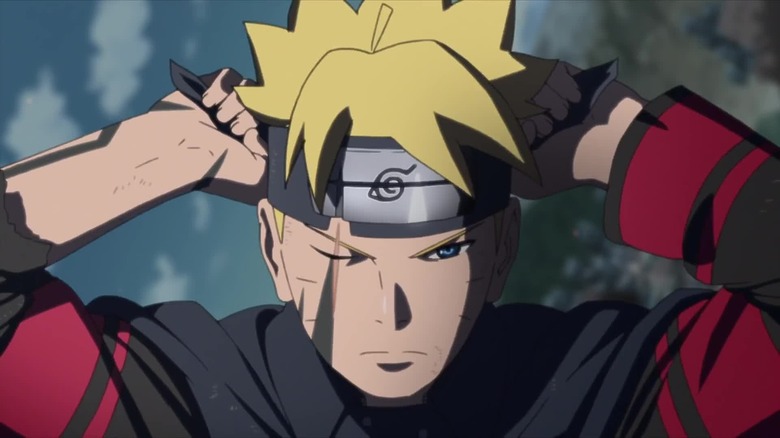 Shueisha
One idea that Kishimoto spent a lot of time thinking about was a story showing the rise of Jiraiya, the Toad Sage and Naruto's mentor. He compared Jiraiya's journey to "Oshin," an older Japanese television show charting the life of a poor orphan girl from pre-World War I Japan to the early 1980s. The 1983 series is one of the most popular Japanese television shows of all time and based partially on Katsu Wada, the co-founder of the supermarket chain Yaohan. Kishimoto mused:
"If I were to draw the story from Jiraiya's viewpoint, from what we've already seen of Jiraya he's very ... not so much arrogant, but overconfident, blusterous, and very, very skilled. But there was a time when he was still young, when he didn't really know much and he was kind of dumb too. So it'd be interesting to show that contrast."
"I think it would be fun to show that gap. In fact, there's a very famous TV series in Japan called Oshin," he added. "I'd forgotten this aspect of that show until now, but in the very beginning of Oshin, you see the woman as a very old woman, very rich, and all of a sudden it flashes back to when she was a kid and she was poor and destitute. It kind of triggers this thought in you, 'Oh, how did she get there?' That's the kind of story I think would be fun to draw."
At the moment, Kishimoto continues to tell the story of Naruto's son, not his mentor. "Boruto: Naruto Next Generations" airs every week on Crunchyroll and you can find the manga on the official Shonen Jump website.