John Carpenter's The Thing Could've Starred Jeff Bridges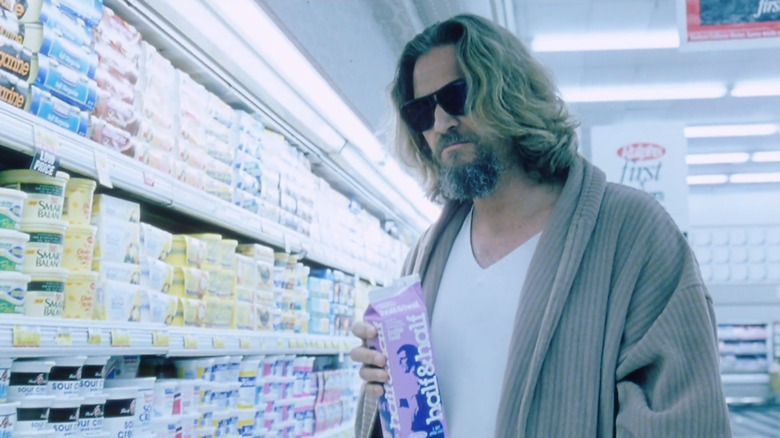 Gramercy Pictures
Jeff Bridges may be forever identified with the role of Jeffrey "The Dude" Lebowski in "The Big Lebowski," but he's had plenty of other roles that didn't involve puttering around in his bathrobe and jelly sandals, sniffing half-and-half creamer cartons in the supermarket. Bridges won an Academy Award for his 2009 role in "Crazy Heart," and over the course of a long, illustrious film career dating back over 50 years, he's received six other Oscar nominations — one of those being for "Starman," directed by legendary genre filmmaker John Carpenter.
"Starman" came out in 1984, but Carpenter had been looking to work with Bridges even before that. In fact, he saw something in Bridges that made him think this was the perfect guy, maybe, to square off against a monstrous, body-snatching alien life form in the frozen wastes of Antarctica.
That's right: the Dude abides, and he almost abided where most other men died in John Carpenter's "The Thing."
Bridges is one of several actors who turned down the protagonist role of R.J. MacReady in Carpenter's "The Thing." The role eventually went to Kurt Russell, of course, but Bridges was one of the names under early consideration for the part. This interesting factoid comes straight from co-producer Stuart Cohen, who wrote about the process of casting MacReady on his blog, The Original Fan, back in 2011, the year of the "Thing" remake starring Mary Elizabeth Winstead and Joel Edgerton.
3,000 actors to MacCready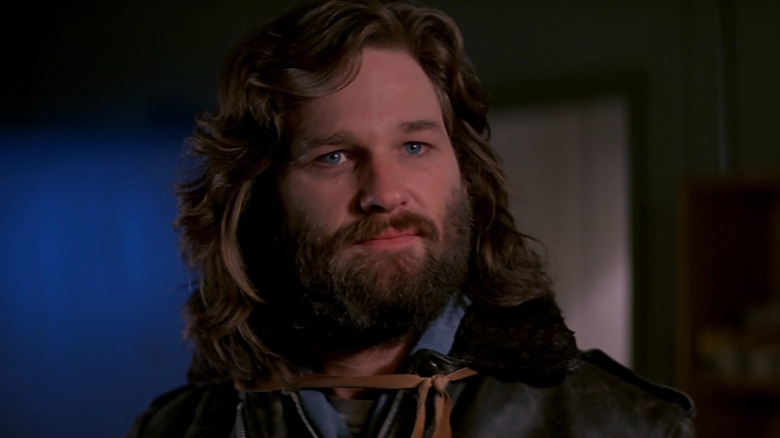 Universal Pictures
Cohen's notes provide a fascinating glimpse behind the scenes of "The Thing." According to him, MacReady was "the last role cast," as the studio and producers debated whether to go with "an established star" or leave the cast on more equal footing as a true ensemble. "I think Kurt was always in the back of John's mind," Cohen wrote, "But, having worked twice previously together at this stage in their careers both wanted to keep their options open."
Russell had already starred in Carpenter's "Escape from New York" and his Emmy-nominated TV biopic "Elvis," which saw the actor don Elvis Presley's signature sideburns over 20 years before his role as a casino-robbing Elvis impersonator opposite Kevin Costner in "3000 Miles to Graceland." Funnily enough, The Dissolve indicates that Bridges was also courted for the role of Snake Plissken in "Escape from New York," but he refused the part. And with all due respect to him and Wyatt Russell — whose name has been bandied about as a Plissken contender in a possible "Escape from New York" remake — it's very difficult to imagine anyone other than Kurt Russell behind Plissken's eyepatch.
Cohen listed Bridges as the first actor they had in mind for MacReady in "The Thing," but he, Nick Nolte, and Christopher Walken were all "unavailable or passed without comment." This left Sam Shepherd as another early candidate, but that never even progressed to a meeting. However, there was a long list of other actors who did make it to the meeting stage and read for the role of MacCready in "The Thing," including John Heard, Ed Harris, Brian Dennehy, Tom Berenger, Jack Thompson, Scott Glenn, Peter Coyote, Tom Atkins, Tim McIntyre, and the late Fred Ward. It was as if the fimmakers were on their own road of 3,000 actors to MacCready.
Russell vs. Bridges for the fate of the Antarctic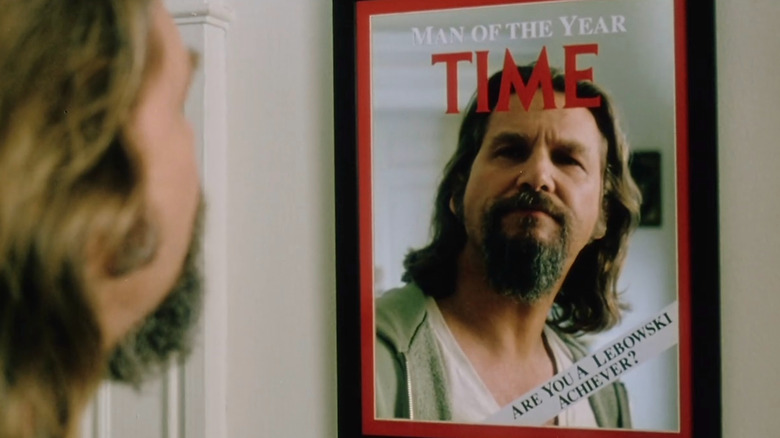 Gramercy Pictures
Russell's bearded, long-haired appearance in "The Thing" somewhat conforms to the image of Bridges in "The Big Lebowski" and other films. There are even certain scenes where if you squint hard enough, Russell actually looks like a young Jeff Bridges for a moment. So it's not that hard to envision Bridges playing MacCready.
Even though the rest of the cast was already in place, however, it's possible that casting Bridges in "The Thing" would have changed the overall group dynamic. Would he have had the same tense chemistry with Keith David, for instance, that gives "The Thing" its memorable ending? So much of "The Thing" is about paranoia and the men's distrust of each other as the titular extraterrestrial parasite assimilates them one-by-one in their Antarctic research station. A different actor could've shifted the tone entirely.
Russell has a screen presence with a bit more of an edge than Bridges, something he later showed off in Quentin Tarantino films like "Death Proof" and "The Hateful Eight," the latter of which also utilized Carpenter's composer, Ennio Morricone, as well as three unused pieces of music from Morricone's soundtrack for "The Thing." Russell wasn't through working with Carpenter again, either, as they would later reunite on "Big Trouble in Little China" and "Escape from L.A.," bringing their total number of film collaborations to five.
It's always fun to think about who might have been cast in alternate-reality versions of your favorite films, but "The Thing" is just about perfect as it is. While it wasn't critically or commercially successful upon its initial release, its reputation has grown exponentially in the years since. And hey, if you really want to see Jeff Bridges star in a John Carpenter film, you can always go watch "Starman."