The Book Of Solutions: Michel Gondry Is Finally Making Another Movie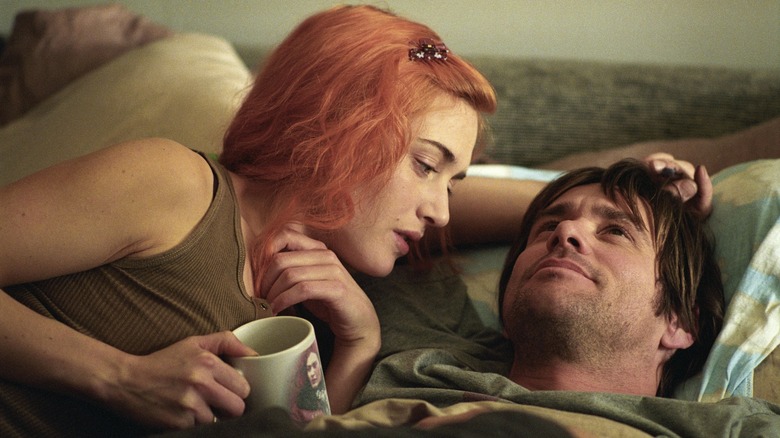 Focus Features
It's been an awfully long time since Academy Award-winning writer/director Michel Gondry ("Eternal Sunshine of the Spotless Mind") made a full-length film. The last ones were "Green Hornet" in 2011, "Mood Indigo" in 2013, "Microbe & Gasoline" in 2015, and a lot of shorts and music videos since then, as well as the TV series "Kidding." Our long, dry spell is at an end though, according to Deadline. Gondry is reportedly working on a new film called "The Book of Solutions" ("Le Livre Des Solutions"), and he will be taking it to Cannes to sell with French company Kinology. 
Pierre Niney ("Frantz") will star in the upcoming film, which is called "buzzy" (though I'd be abuzz about anything that Gondry does) and will be in French. The film is a comedy, and though there isn't an official synopsis at this time, the site is claiming that "it will be about a filmmaker trying to overcome creative demons."
The cast will also include Blanche Gardin, Camille Rutherford, Frankie Wallach, and Vincent Elbaz. Producing "The Book of Solutions" is Georges Bermann.
It's been a long seven years since his last feature film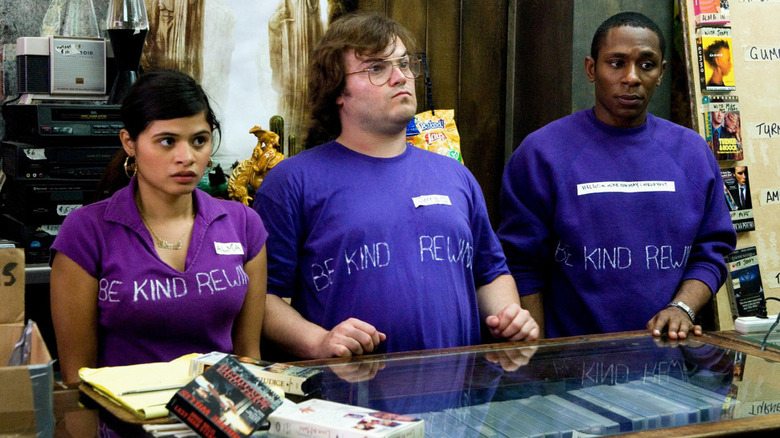 New Line Cinema
The lead actor Niney is a hot commodity in France right now because of films like "Yves Saint Laurent," "Frantz," and the upcoming film "Mascarade," which will debut at Cannes, though I haven't seen any of these films. I'm just thrilled that Gondry is making something full-length again. I know everyone will speak about the Oscar-winning film "Eternal Sunshine of the Spotless Mind," and it's a life-changing film, of course. It's deep, and it's beautiful, and it's stunningly shot and acted. 
My favorite, however, despite its more pedestrian nature, is "Be Kind Rewind." Maybe it's because it was my first on-camera interview, where I learned that Jack Black sings most of his answers, but mostly it's because it's exceedingly sweet. There is something so pure about the love of movies displayed in this film, or maybe it's just the charm of going to the lengths these characters do to help someone. I don't know, but whatever it was, please watch it if you haven't. It's an absolute delight. 
The reported cast isn't yet listed on the IMDB page for the film, nor is any other information outside of the fact that the film is in pre-production. We'll keep you updated as details about "The Book of Solutions" come out, of course.