Fox Cancels Pivoting And Our Kind Of People After One Season Each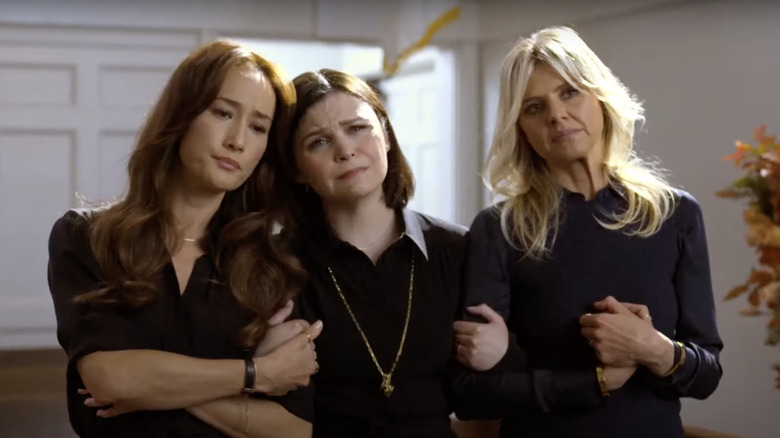 Fox
The cancellations, they keep a-coming. Like ABC's "Queens" and "Promised Land," Fox's "Pivoting" boasts a 100% rating on Rotten Tomatoes, but that was not enough to save it or its network cousin, "Our Kind of People," from meeting the same fate as those two shows. Deadline reports that Fox has canceled both "Pivoting" and "Our Kind of People" after one season.
"Pivoting" premiered in January of this year, and it starred Maggie Q, Ginnifer Goodwin, and Eliza Coupe as three Long Island women coping with the death of their childhood friend. Per the official synopsis, their manner of coping involved hitting the reset button and pivoting to new life paths through "a series of impulsive, ill-advised and self-indulgent decisions."
In addition to the positive reviews it earned, "Pivoting" had been doing well for Fox on the Hulu streaming service, but its cancellation ultimately came down to real-life logistics. Deadline's sources indicate that its renewal was "contingent on the series moving from Los Angeles to Vancouver to save money, which was a no-go as the stars could not uproot their families."
How Our Kind of People would have continued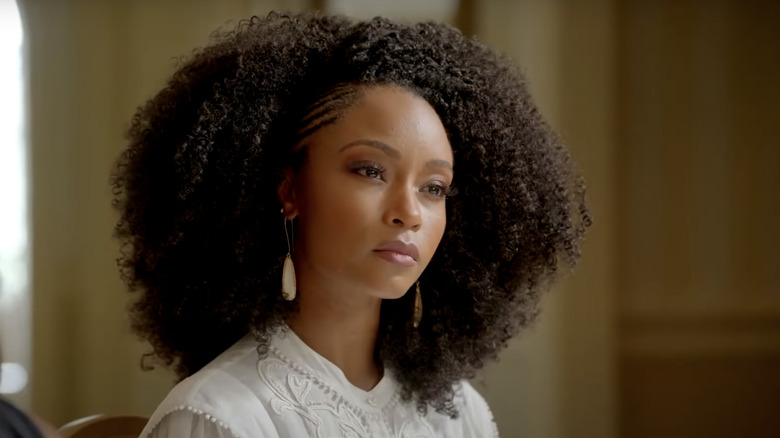 Fox
Created by Karin Gist and Wendy Calhoun and co-executive produced by Lee Daniels, "Our Kind of People" had better ratings than "Pivoting." Over the course of its 12-episode first season, it never fell below a million viewers. However, its cancellation isn't as surprising from a critical standpoint, given that it holds a much less flattering 33% Tomatometer consensus. There's some question now, though, whether that kind of metric even matters anymore, given the fate of the other aforementioned shows with perfect scores.
"Our Kind of People" starred Yaya DaCosta, Nadine Ellis, Morris Chestnut, and Joe Morton, among others, with Dacosta playing Angela Vaughn, billed by Fox as "a strong-willed, single mom" who was "out to reclaim her family's name" after she discovered a dark secret about her mother's past that would shake up a wealthy community. Inspired by Lawrence Otis Graham's 1999 book, "Our Kind of People: Inside America's Black Upper Class," the series was set "in the aspirational world of Oak Bluffs on Martha's Vineyard, a historical stronghold where the rich and powerful Black elite have come to play for more than 50 years."
The cancellation of "Our Kind of People" may be particularly vexing for some viewers, since the first season ended on a cliffhanger, with Ellis' character, Leah, taking a bullet meant for her dad, Terry, played by Morton. Had the show come back for a second season, Gist seemed to indicate that Leah would have only been injured, not killed. She said:
"What I love about that is that we spent the season bringing the family together and so, you always have to give families something to root for and a reason to bring them back. By the end of the season, the family is cracked because of the Teddy of it all. So hopefully going forward, Leah's injury will be the touchstone to bring the family back together."
The first, and unfortunately, last season of both "Pivoting" and "Our Kind of People" can currently be streamed on Hulu, DirecTV, and Fox Now.