Natasha Lyonne To Host The Saturday Night Live Season Finale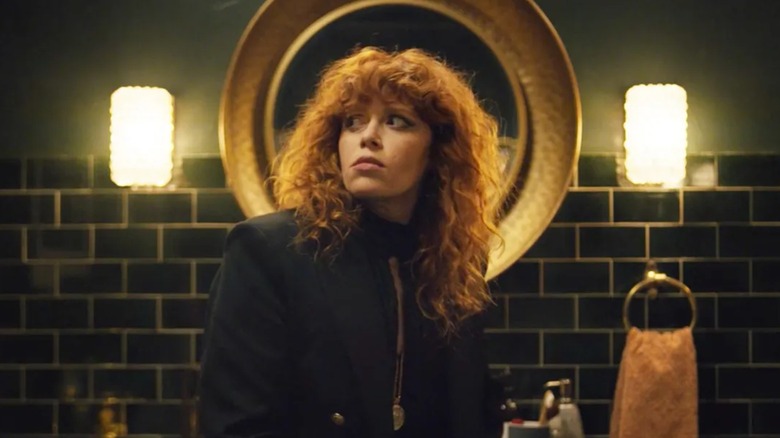 Netflix
Saturday, what a concept!
NBC has announced the host of the season 47 "Saturday Night Live" finale, and it's a pretty stellar pick. Natasha Lyonne, comedian, actress, filmmaker, and "Russian Doll" star will be making her hosting debut in the season's final episode (per Entertainment Weekly). Pop band Japanese Breakfast will also be kicking off the summer as musical guest in the finale.
It's surprising that Lyonne has never hosted the live late-night series before, as she's been a comedic force to be reckoned with for decades now in films like "But I'm A Cheerleader" and shows like "Orange is the New Black." Lorne Michael and the "SNL" powers that be seem to realize this, too, as they've given Lyonne the highly sought finale spot that in the past has often gone to friends of the show like Tina Fey or Paul Rudd.
Season 47 says goodbye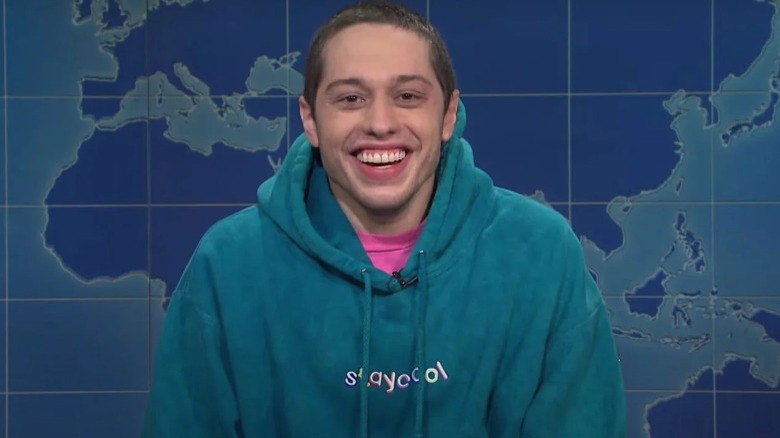 NBC
Lyonne is fresh off the second season of "Russian Doll," which saw her character, spunky New Yorker Nadia, time travel back to the '80s to see the world through her own mother's eyes. The high-concept Netflix show returned after three years off the air with the totally new premise, after the show's debut season saw Nadia living — and dying — the same day over and over again.
The actress has a few upcoming projects to promote with this appearance, including the animated comedy "DC League of Super Pets" and the mysterious Rian Johnson-made Peacock project "Poker Face," which I'm partial to imagining could be a stealth "Columbo" reboot. Emmy-winning "Russian Doll" will likely get some type of shout-out during the show, though, as Lyonne's character is famously one of the most New York New Yorkers to ever bless the small screen.
"Saturday Night Live" finales also often double as explicit or implicit farewells for long-time cast members who will inevitably leave the show at some point. Last year's finale seemed like it could have doubled as a goodbye for Pete Davidson, Cecily Strong, and Kate McKinnon, but then all three returned for season 47 in the fall. The show's current lineup is as robust as it's ever been, with 21 total featured and repertory players on the roster. "Saturday Night Live" is designed for some eventual turnover, so it's almost a certainty that Lyonne's episode will be the last episode for a few castmates.
"Saturday Night Live" airs Saturdays at 11:30 p.m. ET on NBC. Past episodes of the show are available on Hulu.