Why Kelly McGillis Wasn't Asked To Return For Top Gun: Maverick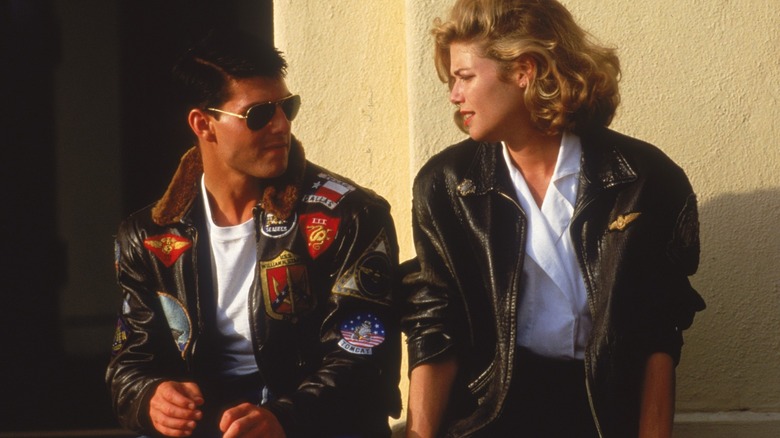 Paramount Pictures
Who ever said the '80s were dead and gone for good? Over 35 years since 1986's "Top Gun" swept into theaters with all of its goofy, macho, thrill-seeking charm, we're finally returning to the Danger Zone with Joseph Kosinski's "Top Gun: Maverick." Reviews for the legacy sequel have just begun to fly in, with /Film's Ben Pearson praising the film for its crowd-pleasing and throwback approach to mining something new from the familiar. As he put it:
Like the sleek fighter jets in the film, this movie feels engineered from the ground up for maximum efficiency. But just because it can sometimes feel like you're riding a well-designed roller coaster, that doesn't mean the thrills aren't real. The story is extremely predictable, but it still manages to be one of the most rousing movies of the year thanks to a killer movie star performance from Tom Cruise and some absolutely jaw-dropping aerial action that you have to see to believe. In short, this sequel delivers everything fans have been waiting for.
Tom Cruise, of course, is back in the cockpit as ace fighter pilot Pete "Maverick" Mitchell in the long-awaited sequel, along with Val Kilmer's wingman, Tom "Iceman" Kazansky. But that's where the nostalgia ends — at least, as far as returning faces from the Tony Scott original are concerned. A few glaring omissions that fans may notice this time around would have to be Meg Ryan's Carole (the wife of Anthony Edwards' "Goose") and, perhaps even more notably, Kelly McGillis' Charlotte "Charlie" Blackwood. Fans of the original can't forget how the astrophysicist, instructor, and love interest to Maverick helped make the movie as unabashedly horny as it was and provided a much-needed emotional anchor amid the film's daredevil stunts.
So why wasn't the actor and her character brought back for another go-around? Both Kosinski and McGillis herself have their own perspectives on why that decision was made.
'It was important to introduce some new characters'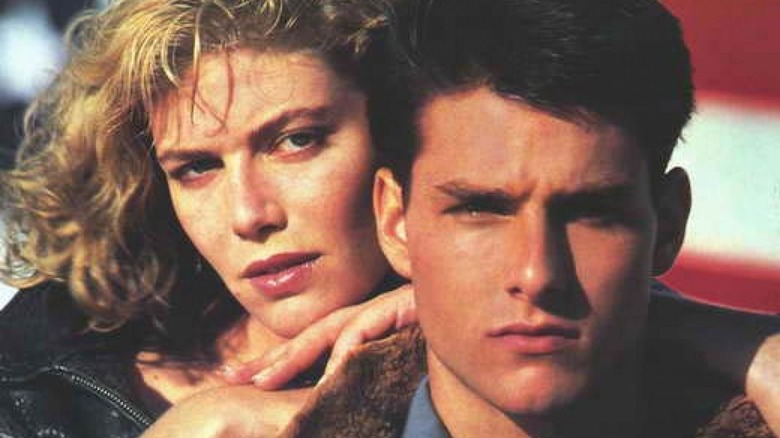 Paramount Pictures
In an interview with Insider (via Variety), "Top Gun: Maverick" director Joseph Kosinski ("Tron: Legacy," "Oblivion") acknowledged that there were never plans in the first place to bring Charlie back into the action. Set 30 years after the events of the original, "Maverick" clearly maintains an emphasis on a whole new generation of pilots ... even if the story goes out of its way to bring in old guns like Maverick and Iceman, as well as some important connections to the past through Miles Teller's Bradley "Rooster" Bradshaw. According to Kosinski, however, neither Carole nor Charlie's return was ever really in the cards.
"Those weren't stories that we were throwing around. I didn't want every storyline to always be looking backwards. It was important to introduce some new characters."
In a previous interview with Entertainment Tonight in 2019, however, Kelly McGillis herself weighed in on the issue. In her refreshingly candid remarks, the actor shoots straight from the hip about what she feels the real reason was for being pushed off to the sidelines in the sequel.
"I'm old, and I'm fat, and I look age-appropriate for what my age is. And that is not what that whole scene is about. To me, I'd much rather feel absolutely in my skin and who I am at my age as opposed to placing a value on all that other stuff."
At the age of 64, McGillis is only five years older than Cruise and two older than Kilmer, but there's no denying the double standard in Hollywood when it comes to older women getting a share of the spotlight. Whatever the case may be, it's clear that her absence (along with that of Meg Ryan) is clearly felt in the sequel.
Audiences will get a chance to decide for themselves when "Top Gun: Maverick" comes to theaters on May 27, 2022.