Hamish Linklater And Lili Taylor To Star As Abraham And Mary Lincoln In Apple TV+ Series Manhunt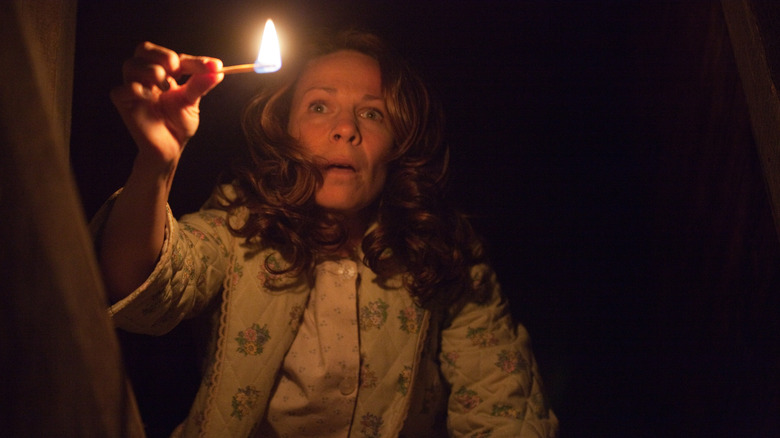 Warner Bros.
While it hasn't exactly been four score and seven years since we last heard about it, we do have a new update on "Manhunt," the upcoming Apple TV+ show about the assassination of President Abraham Lincoln. Based on the book "Manhunt: The 12-Day Chase For Lincoln's Killer" by James Swanson, this limited series follows Tobias Menzies of "The Crown" as Edwin Stanton, Lincoln's war secretary and friend that almost goes mad trying to bring John Wilkes Booth (played by "Master of the Air" star Anthony Boyle) to justice while working to preserve the 16th President's legacy in a post-Civil War America.
In addition to Menzies and Boyle, the series had previously added Lovie Simone as Mary Simms and Matt Walsh as Dr. Samuel Mudd to the cast of this historical thriller. Now, it looks like seven more stars have boarded the production from creator and showrunner Monica Beletsky, including Honest Abe himself and his First Lady.
We cannot escape history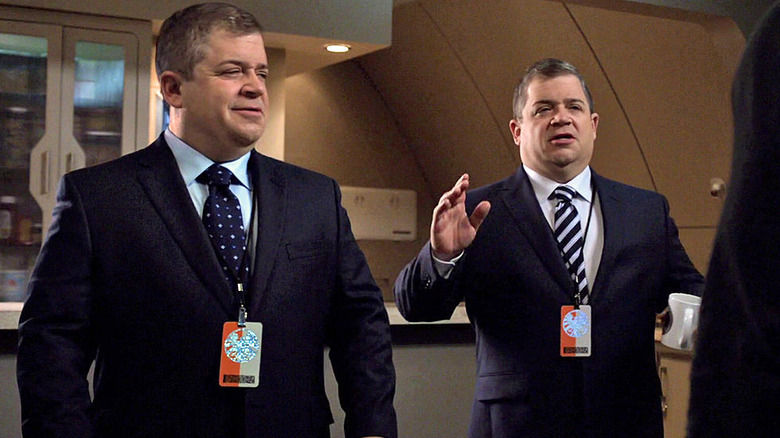 ABC
According to The Hollywood Reporter, Hamish Linklater of "Gaslit" and "Midnight Mass" will play Abraham Lincoln in "Manhunt." Veteran actor Lili Taylor, who is known for appearing in a number of projects over the past three decades including "High Fidelity," "Six Feet Under," and "Perry Mason," has been cast as Lincoln's loving wife Mary Todd Lincoln.
Linklater and Taylor are just two of the seven new additions to the cast. They are joined by Brandon Flynn ("Hellraiser," "13 Reasons Why") as War Department clerk Eddie Stanton Jr., Damian O'Hare ("Pirates of the Caribbean") as the elder Stanton's right-hand man Thomas Eckert, and Betty Gabriel ("Get Out") as fashion designer and Mary Lincoln's confidante Lizzie Keckley. Completing this round of casting is "Daisy Jones & the Six" star Will Harrison as Booth's accomplice David Herold and fan-favorite comedian/nerd extraordinaire Patton Oswalt as War Department investigator Detective Lafayette Baker. Considering that the search for Booth was one of the largest in history with 10,000 federal troops and detectives in pursuit of Lincoln's assassin, it's highly possible that more casting announcements are on the way.
As we wait on more casting news, it's worth noting that "Manhunt" is the first project for "Friday Night Lights" and "Fargo" writer and producer Beletsky under her recently renewed overall deal with Apple TV+. She's joined by fellow executive producer Carl Franklin, the Emmy-winning director of "Mindhunter," "One False Move," and "Devil in a Blue Dress" who will take up the director's chair for this production. And though it's currently unclear when it will be released, the show is expected to premiere on Apple's streaming service at some point in 2023.