Star Wars Fans Want These Questions Answered In Obi-Wan Kenobi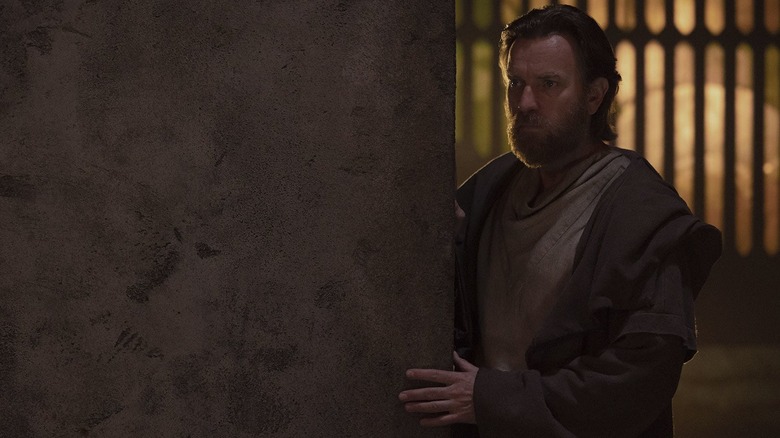 Disney+
Arguably the most significant "Star Wars" project to come our way in years is just around the corner, as "Obi-Wan Kenobi" is set to debut on Disney+ later this month. The long-awaited series will finally see Ewan McGregor return to a galaxy far, far away as the beloved Jedi, with the actor last taking on the role in "Revenge of the Sith" back in 2005. The character's return raises many questions about what we're going to see and how that will affect how we view the franchise as a whole. So here are some of the most burning questions "Star Wars" fans want to get answers to in the upcoming show.
How will Owen and Obi-Wan's relationship play out?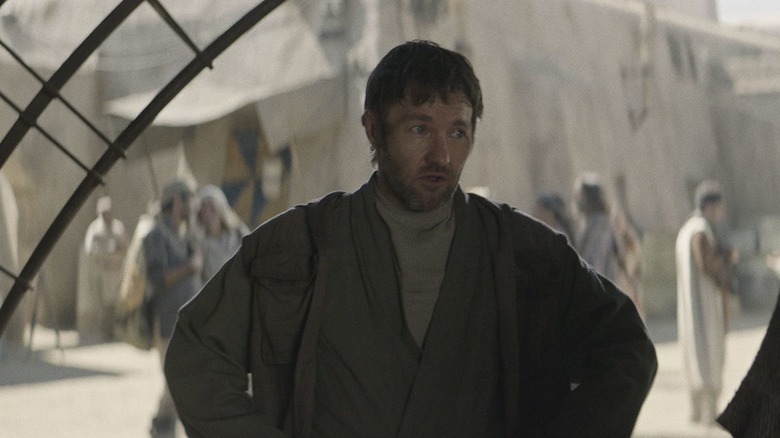 Disney+
Joel Edgerton had the chance to briefly play the part of Luke Skywalker's uncle, Owen Lars, in the "Star Wars" prequel trilogy. But Edgerton is getting the chance to flesh out the character a bit more in "Obi-Wan Kenobi," and that presents an interesting opportunity. We don't know a whole lot about the nature of the relationship between Obi-Wan and Owen, but we know they are aware of one another. There is a tiny bit of interaction between the two in the second trailer for the show, and it appears contentious. So, how is this going to be positioned? Are they going to have a respectful understanding of one another? Or is this going to be sour all the way through? Depending on how this plays out, it could color what little we see of Owen in "A New Hope," particularly as it relates to his feelings regarding Ben Kenobi.
Who the heck is Kumail Nanjiani playing?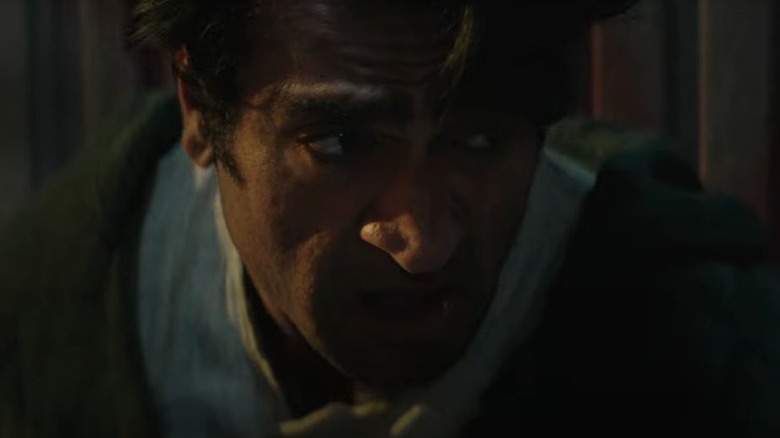 Disney+
Kumail Nanjiani, who you may recognize from HBO's "Silicon Valley" and Marvel's "Eternals," is set to expand his impressive resume with a trip to a galaxy far, far away in this show. Yet, almost nothing has been revealed about his character up to this point. The one and only thing we do know is that he is playing a human (or at least something that looks like a human), given the brief shot of him that was included in the show's second trailer. But how exactly does Nanjiani factor in? Is he going to be an ally to McGregor's Obi-Wan? Is he going to be more of an adversary? In an interview with Rolling Stone, Nanjiani said that his "character is supposed to be a little bit intimidated by him." Does that imply Kumail is on the wrong side of the law, working for the Empire? Or is he just specifically scared of Jedi for some reason?
How will the Inquisitors translate in live-action?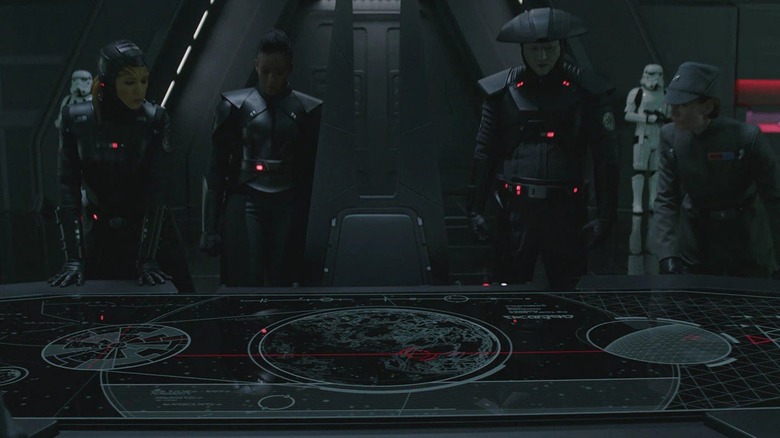 Disney+
While Darth Vader is indeed going to appear in "Obi-Wan Kenobi," arguably the biggest foes in the show — at least, if the trailers are to be believed — will be the Inquisitors. These characters will be new to fans who have only watched live-action "Star Wars" projects so far, but they're familiar to those who enjoy the games, animated shows, or comics. The Inquisitors have appeared in the "Darth Vader" comic book series, "Star Wars: Jedi Fallen Order," and "Star Wars Rebels," but are now appearing in the flesh for the first time. Fans have been very happy to point out that the characters in this show don't look exactly like their counterparts in other mediums. But the bigger question is how these figures will be portrayed in the series. Typically, the Inquisitors have been tools that the Empire uses to help hunt down Jedi who escaped extinction. They are very closely associated with Darth Vader, but occupy a unique space as they're not exactly Sith and definitely not Jedi. Many fans of the expanded universe already love the Inquisitors, and that makes it all the more crucial that the translation into live-action sticks the landing.
How will Darth Vader be portrayed?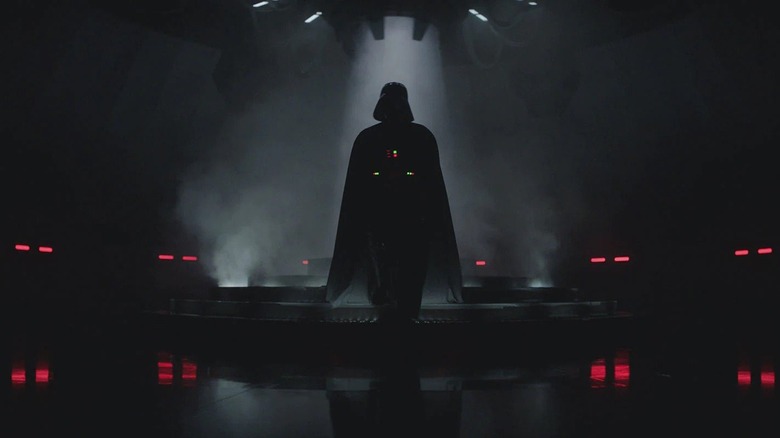 Disney+
One of the most pressing questions surrounding this show has to do with the return of Darth Vader. "Obi-Wan Kenobi" takes place ten years after the events of "Revenge of the Sith," which is a point on the timeline that has not been explored for the iconic villain. To make matters even more interesting, Hayden Christensen, who played Anakin Skywalker in "Attack of the Clones" and "Revenge of the Sith," is returning to play Vader properly this time. He got a brief moment at the end of "Episode III," but it is largely remembered for the wrong reasons — most notably that long, agonizing "No!" that punctuates his transformation from Anakin Skywalker into Darth Vader.
So, how exactly is Vader going to be portrayed at this point in time? Will he be closer to the angry, rage-filled "Rogue One" Vader, who is in full control of his powers? Or are we going to see a Vader that is still very much learning how to navigate the Force, as well as his complicated relationship with Palpatine? And of course, there's the question of how his relationship with his former master has evolved in the years since they've seen each other. All of this will surely inform the impending rematch between Obi-Wan and Vader in the show, which is undoubtedly going to be a huge moment for fans.
What will the show's big surprise be?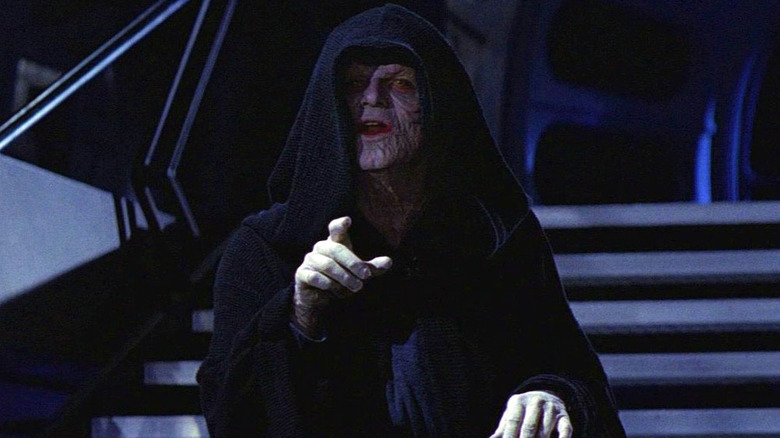 Disney+
There is almost no point in asking whether or not "Obi-Wan Kenobi" will feature a big surprise, since every "Star Wars" show thus far has included either a big cameo or some sort of major reveal. It feels all but guaranteed that "Obi-Wan" will include something designed to shock fans. But what will the big surprise be? One logical guess would be that Ian McDiarmid will once again return as Palpatine, following his appearance in "Star Wars: The Rise of Skywalker." That would make sense, given the nature of his relationship with Darth Vader and the timeline in which the show takes place. Whether it's Palpatine or something else entirely, this series seems poised to deliver a surprise, and that will undoubtedly be a source of great speculation throughout its six-episode run.
Will it help or tarnish A New Hope?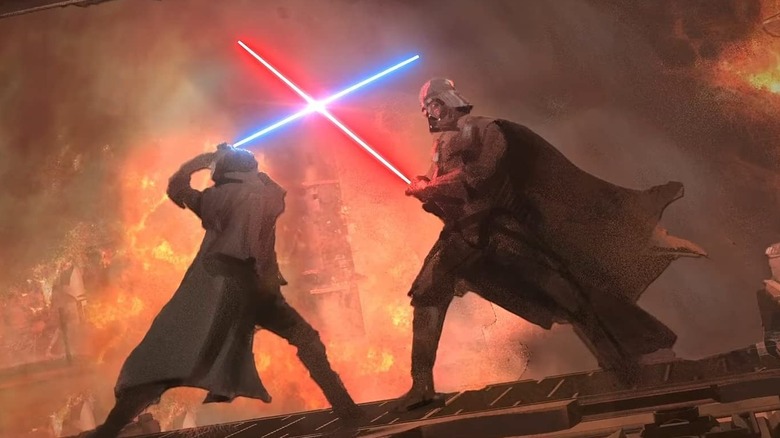 Disney+
This is a very broad question, but it's perhaps the most important question of all as we await the new show's arrival. "Star Wars: A New Hope" introduced us to both Darth Vader and Obi-Wan Kenobi back in 1977, cementing them as two of the most popular characters in all of pop culture for 45 years now. Most crucially, the duel between the two on the Death Star has, up to this point, been positioned as the first time they encountered one another since that fateful day on Mustafar that we saw in "Revenge of the Sith" when master and apprentice became enemies.
This series is, for better or for worse, going to recontextualize "A New Hope" for fans as it relates to these two characters. Whatever plays out between Vader and Obi-Wan here will color how we see those interactions between them in the movie that started it all. Whether or not that adds something to it, like "Rogue One" did for "A New Hope," or takes us out of it when we revisit the original film, remains to be seen.
"Obi-Wan Kenobi" debuts on Disney+ on May 27, 2022.