Don Cheadle And Adam Scott Team To Produce Voter Suppression TV Drama Quitman 10+2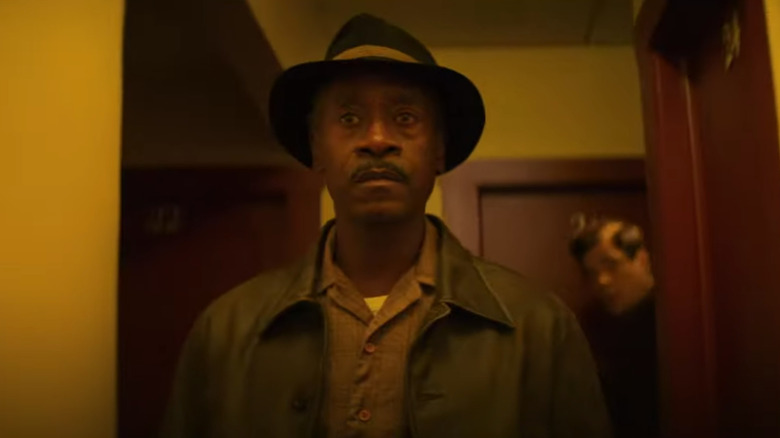 HBO Max
Don Cheadle and Adam Scott are joining forces to produce a TV drama delving into the story behind the Quitman 10+2. The series will trace the 2010 arrest of a dozen Black politicians across Georgia who sought to fight against voter suppression but ended up charged with voter fraud. Another TV series set to take its cues from an article, "Quitman 10+2" will pull its story from Jon Ward's 2019 exploration of the event, ​​"How a Criminal Investigation in Georgia Set an Ominous Tone for African-American Voters." Last year, the article was optioned by the "Severance" star and his producer wife Naomi Scott, through their company Gettin' Rad productions — now Cheadle has jumped aboard with his own banner, "This Radicle Act." Per Deadline, the series is currently in search of a writer to adapt the story. So far, there's plenty of excitement on both sides of the partnership, with Radicle Act president Karyn Smith-Forge saying,
"The events of Quitman 10+2 jumped out to us immediately as an incredibly compelling story of racial division and voter suppression that absolutely required a deeper dive. Don and I are so excited to be working with Adam and Naomi Scott as creative partners to bring this story to light."
Through Gettin' Rad Productions, the Scotts added:
"We couldn't be more out-of-our-minds excited to be working with This Radicle Act. Don and Karyn are brilliant, creative people, and the first we thought of to help us bring this timely and important story to life — we can't wait to share the unbelievable events of Quitman 10+2 with the world!"
Launched in 2019, the lineup for Cheadle's production company currently includes the dark comedy "Max" from writer Camilla Blackett ("SKINS") and the upcoming TV series "War," set to explore the origins of the Bloods and Crips and the role the LAPD played in instigating the feud between the gangs. As for Gettin' Rad, the banner's first project was the Adult Swim mockumentary "The Greatest Event In Television History" and since then, projects include Sundance darling "Other People" and Adam Scott's supernatural sitcom with Craig Robinson "Ghosted."
What we know about Quitman 10+2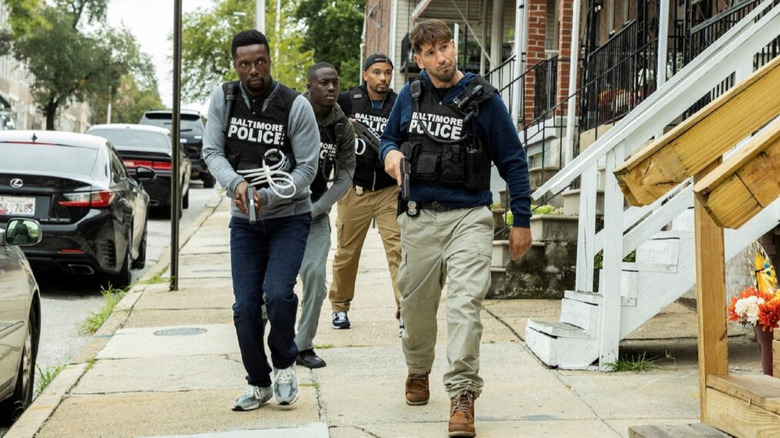 HBO
Though it happened well over a decade ago, the story behind Quitman may sound especially familiar because of how prescient it remains in the political landscape of both Georgia and America overall. The city of Quitman Georgia made national headlines in 2010 when a crew known as The Quitman 10+2 were arrested and charged with 120 separate felonies, under the guise of voter fraud. They were Black activists and politicians who upset white-dominated power structures by winning an election in the deep south. Their arrests — set in motion by the recently elected Georgia secretary of state Brian Kemp — were used to make an example of them. Mugshots of the 12 Black activists in orange jumpsuits circulated in newspapers, local TV and eventually made their way to Fox News with little context other than "arrests made in a voter fraud case." This perceived threat of voter fraud spurred Republican anger and elevated Kemp's profile in the GOP, propelling him through a 2018 governorship race against Stacey Abrams.
As Kemp and Abrams are gearing up for a second showdown this year, the effects of the Quitman situation aren't difficult to see. The 2018 election was stained by voter suppression and various claims of fraud and since then, Abrams has spent years in advocacy work trying to combat the work of restrictive voting legislation that threatens the rights of non-white citizens. She even founded a voting rights organization, Fair Fight, which went a long way in boosting voter turnout and helping Joe Biden turn Georgie blue for the 2020 election.
All this to say that the events explored in this series won't be distant, but a reflection of America's present. Depending on the route they go, "Quitman 10+2" may end up having much in common with this year's "We Own This City," the HBO limited series that offers a grim look at American policing through a specific incident of systemic abuse in the 2015 Baltimore police department.