The Morning Watch: The Batman Honest Trailer, Weapons Of The Northman & More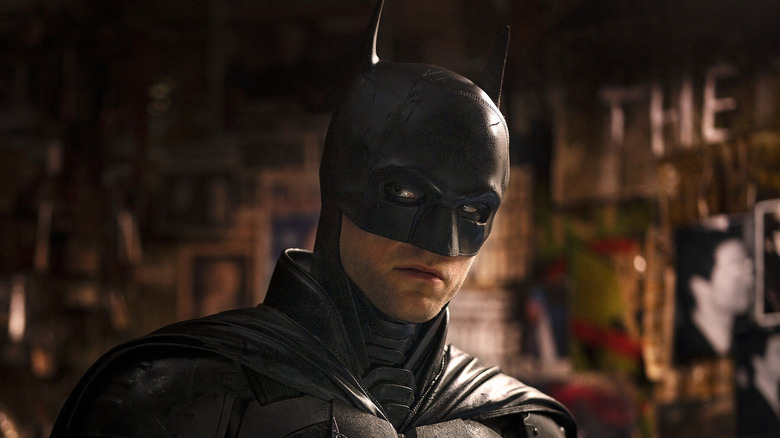 Warner Bros.
(The Morning Watch is a recurring feature that highlights a handful of noteworthy videos from around the web. They could be video essays, fan-made productions, featurettes, short films, hilarious sketches, or just anything that has to do with our favorite movies and TV shows.)
In this edition, watch "The Batman" Honest Trailer, taking aim at the first Gen-Z Batman, complete with influencer villains, and a hometown that is about to be under water. Plus, listen to an archaeologist and Viking expert explain all the historical layers of the weapons in Robert Eggers' "The Northman." And finally, take a much needed break from the world by watching "Grace & Frankie" co-stars Jane Fonda and Lily Tomlin test their knowledge of each other with a delightful quiz.
Watch The Batman Honest Trailer
First up, Screen Junkies finally delivered the Honest Trailer for "The Batman," and is even better than expected. Sure, they poke the mandatory fun at how dark and long the movie is, and reference "Twilight" once or twice, but the real gem of the video is how they decipher the real core of Matt Reeves' film: This Batman is 100% Gen-Z. He is miserable all the time, financially worse off than his parents, his home city is flooding, he cannot tolerate the sun during breakfast, and he would rather dress up as a bat than go to therapy. Of course, stay for the "Starring" section for such gems as "Gerard Wayne."
The Northman is not just cool, it is accurate
Next, Robert Eggers' tends to pay a lot of attention to historical accuracy in his filmography, and "The Northman" is not the exception. Wired tapped professor Neil Price from the University of Uppsala, Sweden to break down the accuracy of "The Northman," particularly the film's weaponry and warfare. As Price points out, "The Northman" is a very violent movie, one that does not shy away from portraying the brutality and cruelty of Viking culture, from bloody raids to the prominence of slavery across Scandinavia, and that's something that has been missing from most big screen portrayals of Vikings.
Jane Fonda and Lily Tomlin are best friends
Finally, with there being nothing but horrible news all around us, laughter is a precious commodity. So there's no better time to enjoy Vanity Fair gathering icons Lily Tomlin and Jane Fonda to promote the last season of "Grace & Frankie" by answering questions about each other and testing their friendship. This leads to some hilarious moments, such as the two actresses comparing how many awards they've accumulated over the years (Tomlin assures us that she doesn't come close to Fonda's stash, and the "Monster-in-Law" star confirms, "Yeah, you don't"). Plus, find out which one of Fonda's ex-husbands is her favorite, how often Fonda gets arrested while protesting, and more. It's just a lot fun!