Doctor Strange In The Multiverse Of Madness On Pace For $150 Million (Or More) Opening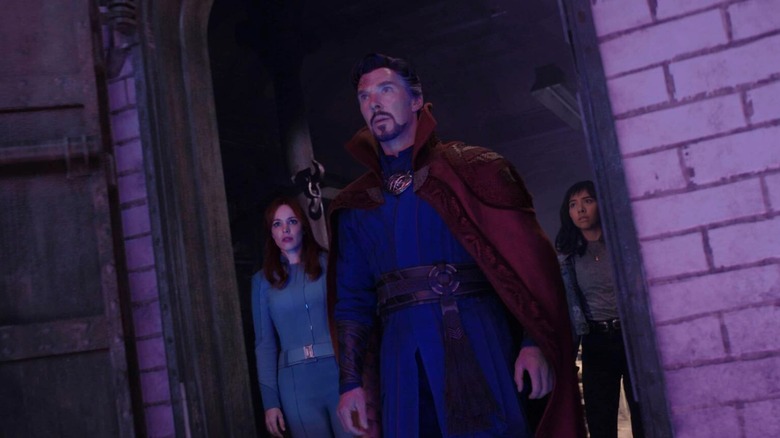 Marvel Studios
In perhaps unsurprising news, it appears as though "Doctor Strange in the Multiverse of Madness" is going to make a lot of money at the box office this weekend. What may be a bit surprising though is just how much money it is now poised to make, given the incredibly strong presale numbers. So, just how much money is Marvel's latest going to pull in, come Monday morning? We are probably looking at a debut of at least $150 million — if not much more.
According to the folks at Fandango, "Doctor Strange in the Multiverse of Madness" is selling five times as many tickets as the original "Doctor Strange" in terms of presales numbers. It is also outpacing the likes of "Captain Marvel," "Thor: Ragnarok," and "Guardians of the Galaxy, Vol. 2." Director Sam Raimi's sequel has also sold more presale tickets than any other 2022 film so far on Fandango, including "The Batman." That bodes very well for the MCU sequel and for movie theaters that are hungry for another big hit to put meat in seats.
The original "Doctor Strange" opened to $85 million in 2016, and the sequel is outpacing that by a factor of five, at least on one incredibly popular ticketing platform. "Captain Marvel" debuted to $153 million in 2019, which is the biggest of the bunch that "Multiverse of Madness" is currently outpacing. So that's why we're looking at $150 million minimum here. The folks at Box Office Pro currently have the opening weekend pegged anywhere between $190 and $215 million.
A Marvel-ous opening weekend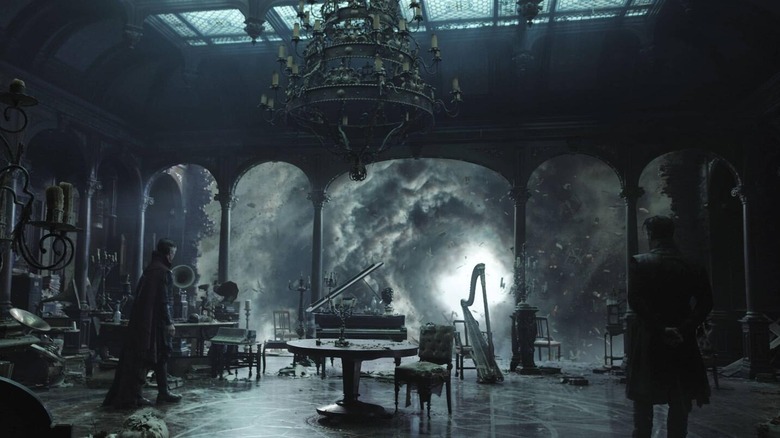 Marvel Studios
Ultimately, Benedict Cumberbatch's long-overdue second solo film within the MCU could end up becoming one of the franchise's biggest films to date. It has no shot of catching "Avengers: Endgame" ($357 million), in terms of its opening weekend, and very little shot at passing "Spider-Man: No Way Home" ($260 million), or "Avengers: Infinity War" ($257 million) in that regard. Beyond that? "The Avengers" ($207 million) is well within reach. That would be quite the accomplishment for a film headlined by a character few people in the mainstream were all that aware of even just a handful of years ago.
This all points to this movie being one of the biggest of 2022 overall, rivaled perhaps only by "Jurassic World Dominion" within the calendar year. "Avatar 2," aka "Avatar: The Way of Water" also seems like a good bet, but since it is coming out in December, it will make the lion's share of its money in 2023. In any event, this is more good news for Marvel Studios, Disney, and movie theaters all around the world.
The cast also includes Elizabeth Olsen, Benedict Wong, Rachel McAdams, Chiwetel Ejiofor, and Xochitl Gomez. Michael Waldron ("Loki") penned the screenplay.
"Doctor Strange in the Multiverse of Madness" hits theaters on Friday.