The Freak Brothers Renewed For Season 2, Tubi's First-Ever Renewal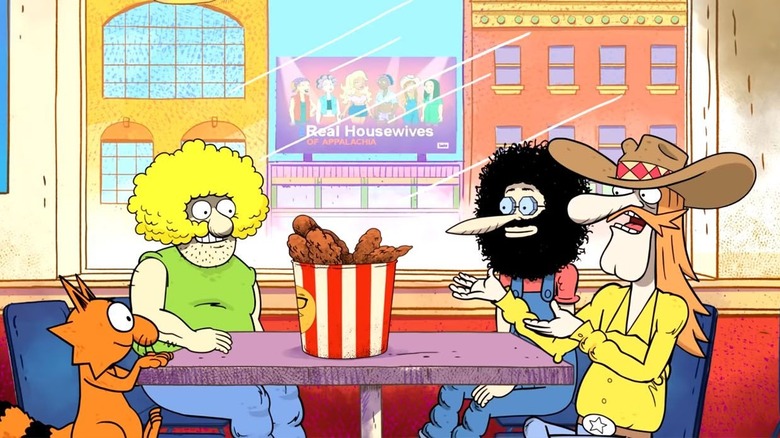 Lionsgate / WTG Enterprises
"Dope will get you through times of no money better than money will get you through times of no dope."
- Freewheelin' Franklin, from "The Fabulous Furry Freak Brothers" (1971)
Based on Gilbert Shelton's stoner-centric underground comix tentpole, "The Freak Brothers" debuted on Tubi in November of 2021, one of only a handful of shows and movies to debut on the Fox Corporation-owned streaming service. According to a report in Variety today, "The Freak Brothers," which was created by Courtney Solomon, Alan R. Cohen, and Alan Freedland, has been renewed for a second season, marking Tubi's first renewal ever. 
The animated series takes the characters from the original comics — Freewheelin' Franklin Freek (Woody Harrelson), Fat Freddy Freekowtski (John Goodman), Phineas T. Phreakers (Pete Davidson), and their talking cat (Tiffany Haddish) — but displaces them into the modern day. After smoking a particularly strong strain of marijuana, the Freaks fall into a coma and awaken in 2021 to face modern weed culture and other fineries of the 21st century they find baffling. 
The most successful Tubi show ever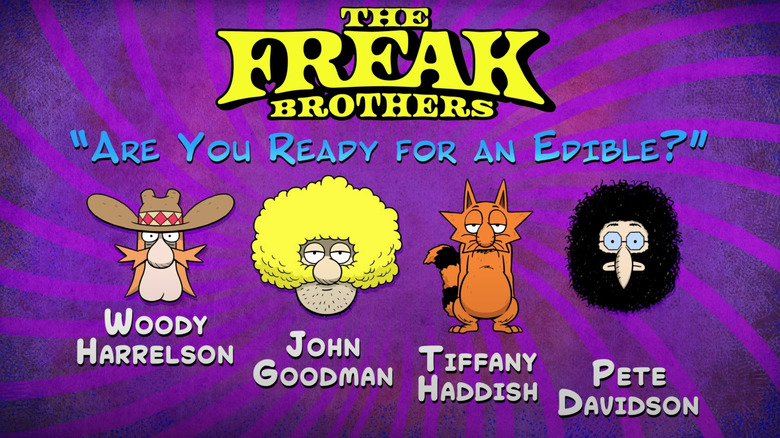 Lionsgate / WTG Enterprises
According to the report in Variety, "The Freak Brothers" has been the most successful show on Tubi by a two-to-one margin, outstripping all the streamer's other offerings. Tubi only started offering original programming in 2021, previously serving as the "rundown local video store" of streaming services. That's not meant to be disparaging: Tubi is a wonderful place to find cult movies, B-movies, and all the off-center fare that other services are too classy to maintain. 
Apart from "The Freak Brothers," the only other original Tubi TV series to date has been the documentary show "Meet, Marry, Murder." Tubi has also released multiple low-budget genre movies including the superhero film "Lazarus," and thrillers with titles like "Hellblazers" (no relation to the comic book), "Famously Haunted: Amityville," "Romeo & Juliet Killers," and "Titanic 666." Their most recent film, "Corrective Measures," based on the comic book, was released on April 29, 2022, and stars Bruce Willis in what will be one of his final film roles. 
True to its confrontationally filthy source material, "The Freak Brothers" is crass and distracted, loaded with cuss words, sexuality, and drug use. It jokes about the evolution of drug culture, and features actors who seem to know how to played stoned-out-of-their-gourds characters very well. 
"The Freak Brothers" season 2 will debut on Tubi in December 2022.