Alex Winter And Patton Oswalt Join Cast Of Lexi Alexander's Netflix Martial Arts Movie Absolute Dominion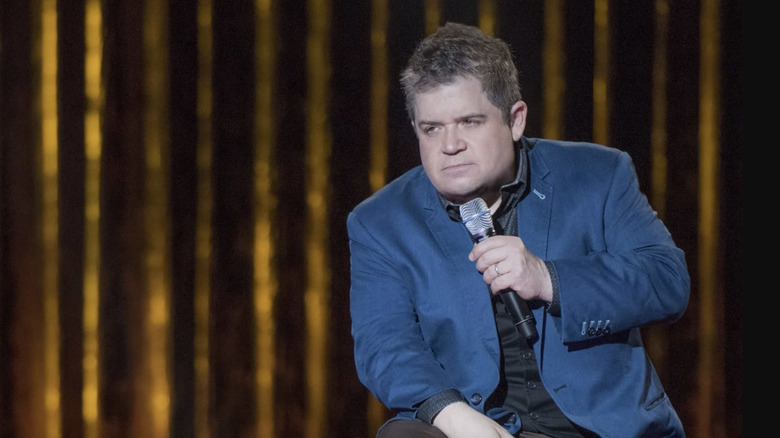 Netflix
Action director Lexi Alexander ("Green Street Hooligans," "Punisher: War Zone," "Lifted") is back with her first feature in over a decade, the Netflix martial arts drama "Absolute Dominion." As was first announced earlier today via Variety, the film has tapped Alex Winter ("Bill and Ted's Excellent Adventure," "The Lost Boys") and Patton Oswalt ("I Love My Dad," "M.O.D.O.K.") to appear. The duo joins Oluniké Adeliyi ("Coroner," "The Expanse"), Julie Ann Emery ("Better Call Saul," "Preacher") and Reagan Gomez ("Infinity Train," "Queen Sugar"), who were previously announced as starring. Alok Vaid-Menon, Andy Allo, Désiré Mia, Jennifer Jajeh, Juliana Joel, June Carryl, Junes Zahdi, Laith Ashley, Mario D'Leon, Nora Armani, and Shawn Mousavi will also appear in supporting roles.
"Absolute Dominion" is being written and directed by Alexander, with the film co-produced by Blumhouse Television. Set in 2085, "Absolute Dominion" shows a world destroyed by religious warfare, and in one last attempt to save humanity, the leaders of the world decide to host a no-holds-barred martial arts tournament in order to determine the one faith to rule the world. Global fighting tournament? Sounds a lot like "Street Fighter" in a post-apocalyptic world with religious overtones. I am desperately now trying to figure out what kind of martial arts would best represent repressive cultures like Mormonism or Mennonites, but also thinking about the zombie-fighting priest who "kicks ass for the Lord" in "Dead Alive."
'To live is to fight, to fight is to live!'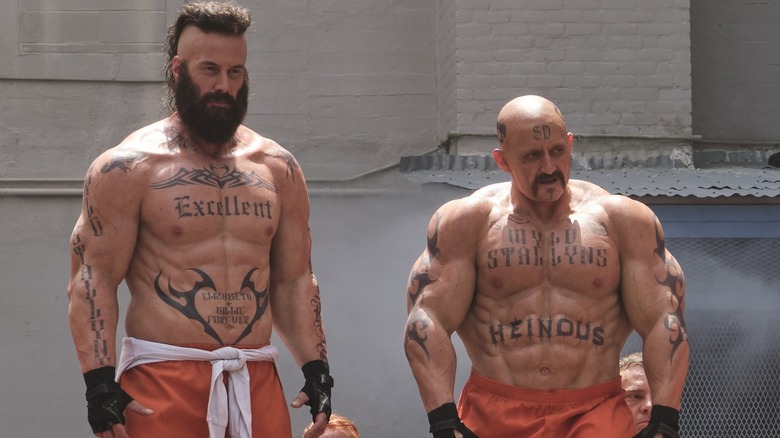 United Artists Releasing
Production on "Absolute Dominion" is already underway just outside of Las Vegas. It was reported that Blumhouse applied with the Nevada Film Office to shoot at the shuttered Terrible's Hotel and Casino, which would make for an absolutely killer setting for a post-apocalyptic death match.
Before Lexi Alexander became a director, she was a former competitive kickboxer, winning the German point fighting championship four times, the European championship twice, and was the World Kickboxing Association World champion in karate-point fighting in 1994. Alexander made a successful transition into the world of film as a stunt performer, with her first role as Kitana in "Mortal Kombat: Live Tour." 
Alexander has enlisted the help of martial arts expert Phil Tan, who have worked on legendary productions like "Indiana Jones and the Temple of Doom," "Bloodsport 2," and Tim Burton's "Batman." Unsure if Patton Oswalt is going to be stepping into the ring as an action hero or will be serving as some sort of global leader, but if anyone can get him into fighting condition, Phil Tan can make it happen.