Gary Oldman Is Talking About Retirement, And We're Not Ready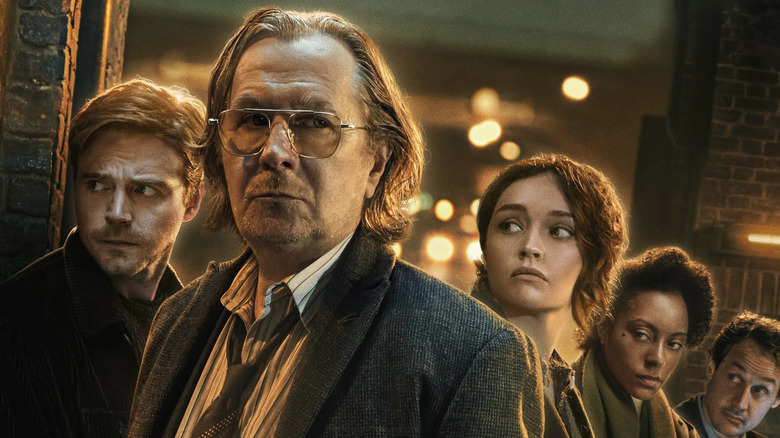 Apple TV+
Gary Oldman is one of the best actors out there. The Academy Award-winning actor has graced us with his work in films and TV series like "The Dark Knight," "Tinker Tailor Soldier Spy," "The Darkest Hour," "Mank," "Bram Stoker's Dracula," and now the Apple TV+ series "Slow Horses." In the series, he plays Jackson Lamb, an older spy who isn't exactly happy about where he is in his career. He is the head of Slough House, the MI5 department that is sort of a holding house for spies who aren't so great at their jobs. You know, the ones who haven't don't well in their careers, or have made big mistakes. It's based on the Mick Herron novel of the same name.
Oldman spoke to Deadline about whether or not he'd continue with the series if it gets a second season and beyond, and he says something very upsetting about retirement, and I'm not ready. 
In the interview, it's mentioned that there are a lot of books in the Herron series (seven to be exact), and Oldman was asked if he'd be up for more seasons. He said, "Listen, if they want us, sure." He explained that it's not up to him, but that he could see himself playing the role for "the next how many years, yeah."
Then he says that his character is a big one for fans of the book, and then he lays it on us, saying:
"So, if it were to go out with a bang, I mean, retirement is on the horizon. Yeah. I can see it."
Nope. No thank you. I do not like this at all. 
Gary, we still need you for oceans of time!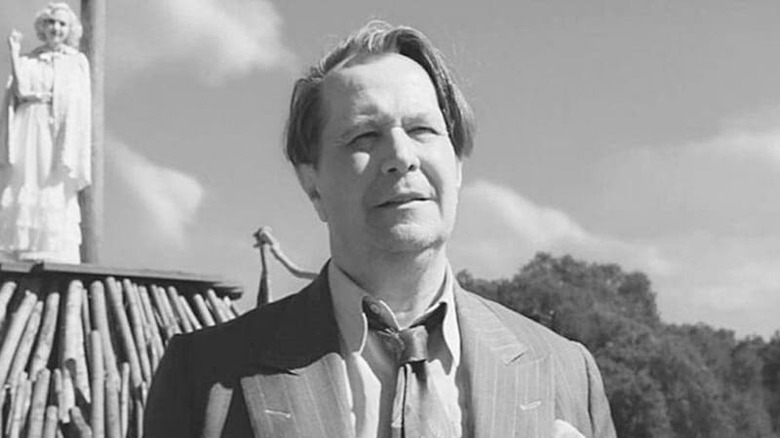 Netflix
When the interviewer says he's too young to retire, Oldman responds, "You know, to be able to sort of wrap it all up playing Jackson Lamb, I would consider myself very honored and very lucky to be able to do that. I would never say never."
I mean, please say never? Say you'll never retire, okay? On a personal note, I remember interviewing Oldman for "The Dark Knight," and I was nervous. He seemed like a guy who wouldn't get the funny questions I had to ask for the now-defunct site. Instead of seriousness, what I got were playful answers, a ton of smiles and jokes, and I got to watch him and his makeup artist laughingly tossing makeup sponges at each other. I'm not ready to see him go off into the sunset.
For now, at least, we have "Slow Horses," which is airing on Apple TV+. The series also stars Olivia Cooke, Saskia Reeves, Dustin Demri-Burns, Rosalind Eleazar, Christopher Chung, Paul Higgins, Freddie Fox, Chris Reilly, Steve Waddington, Paul Hilton, Antonio Aakeel, and Peter Judd, with an appearance by Jonathan Pryce.