Shazam! Director David F. Sandberg Is Making Another Horror Movie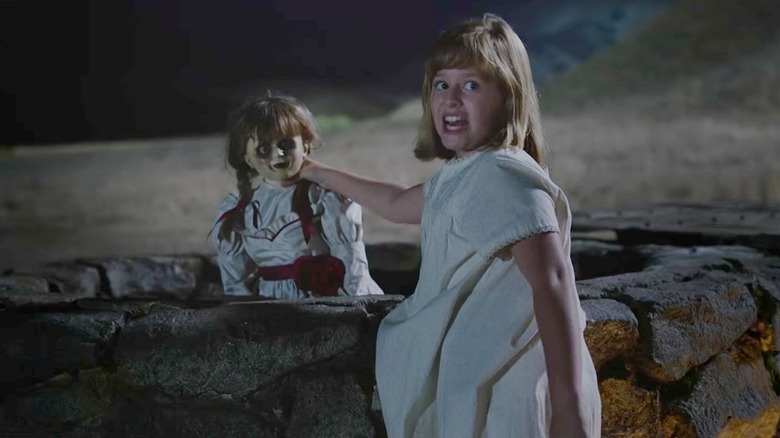 Warner Bros. Pictures
Reunited and it feels so good ... and I'm not just talking about one killer reunion, I'm talking about two. So throw on your class ring and don your best Romy and Michele get-up, because not only is director David F. Sandberg ("Shazam!," "Lights Out," "Annabelle: Creation") reuniting with the horror genre at large, but the announcement of his upcoming film "Below" also sees him back in the studio with prolific horror director James Wan ("Malignant," "The Conjuring"). Those are two great tastes that taste great together and I can't wait to see what they start brewing up behind the scenes.
While Wan will be producing and Sandberg will be directing "Below," they're not the only folks attached to the project. The film, which has been acquired by Netflix after what Deadline reports as a "competitive auction" with "sources saying the spec sold in the low-seven-figures range," was written by Greg Weidman and Geoff Tock who have previously worked together on projects like Netflix's serial killer movie "In the Shadow of the Moon" and the CBS drama "Limitless." Besides the aforementioned crew, Michael Clear will produce with Wan through Atomic Monster, as well as Sandberg and Lotta Losten through Mangata, and Roy Lee through Vertigo. It's a big, happy horror family.
Fun and flirty horror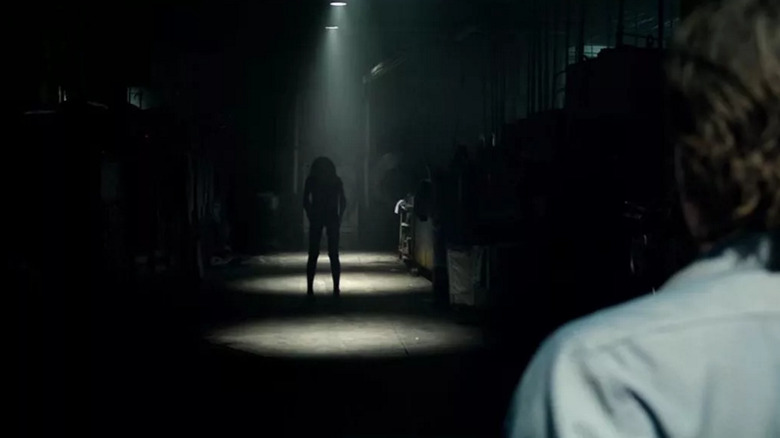 Warner Bros. Pictures
We may have some details about who is involved in making "Below" happen, but unfortunately, plot and casting info is incredibly scarce and Deadline simply describes the film as being a "genre thriller." That makes me hope we'll get something around the spook levels of "Silence of The Lambs," which is arguably the ultimate horror thriller, although if you have a better example find me and tell me. And by "find me and tell me," I mean think about it very hard in my direction.
Anyway, if we can prognosticate about what "Below" will feel like (since we don't know what it will be about), I'm confident submitting my ballot for "fun and widely palatable." Their previous films together like "Lights Out," which was born out of a truly spine-tingling short and grew into a fun if uneven movie, and "Annabelle: Creation," which is the second best and also the creepiest movie in the "Annabelle" sub-franchise (I'm sorry, but "Annabelle Comes Home" is the best one), are easy to love. They're fun flicks you can watch with any horror-curious friend and have a hell of a time eating popcorn and screaming at every jump scare. They're not necessarily breaking any boundaries or presenting anything truly challenging, although "Light's Out" includes some pretty heavy themes, but that's absolutely fine. Sometimes you want to feel a little scared and a lot entertained, and Sandberg and Wan can get you there ... whenever this class reunion finale makes it way into your Netflix homepage.