Russian Doll Almost Starred Jordan Peele And Alfred Molina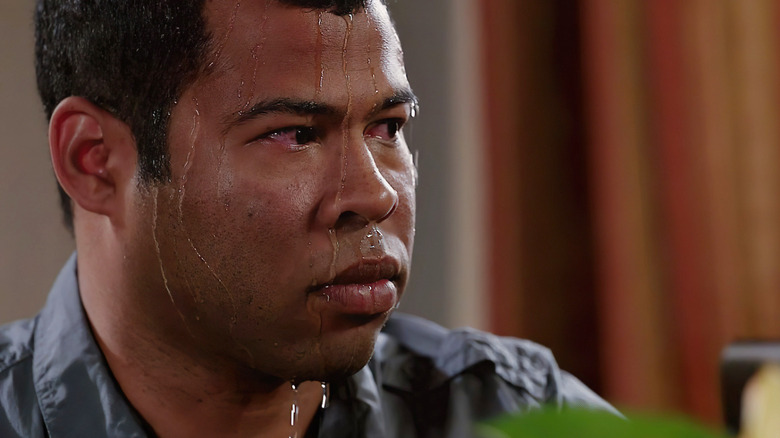 Comedy Central
"Russian Doll" season 1 centers on Nadia Vulvokov (Natasha Lyonne), a cynical software coder who finds herself stuck in a time loop where she's forced to relive the night of her 36th birthday party before dying and repeating the process anew. Every time she cycles through the loop, things are a little different. At first, the variations are small. Over time, however, these changes begin to add up, even as Nadia moves closer and closer to making peace with her tumultuous upbringing and realizing what she needs to do to move forward (in more senses than one).
For as much as "Russian Doll" deals with generational trauma, it's interesting how much Nadia's journey in season 1 works as a metaphor for writing. Whatever you're working on (a book, movie, TV show, and so on), you start from a place of generality before chipping away at your original idea and reshaping it, so much so it can become almost unrecognizable from where you began. The hope is you will figure out exactly where you're going and what you're trying to say along the way, much like Nadia comes to gain a better understanding of herself on the series.
Lyonne is all-too-familiar with the experience, having co-created the show's pitch with Amy Poehler and Leslye Headland. She also knows just how long this process can take. "Russian Doll" season 1 debuted on Netflix in February 2019, yet its original pitch was written years earlier. Lyonne confirmed as much in an interview with Entertainment Weekly, explaining:
"It's funny to look at that pitch document. It's so charming, because there's so much in it that is [different]. First of all, Jordan Peele plays heavily in it as a love interest. Which is just funny to think that it's such a pre-Jordan Peele, Oscar-winning auteur era, where we're just like, 'Okay, great. So he plays the boyfriend.'"
'So much changed' from the original pitch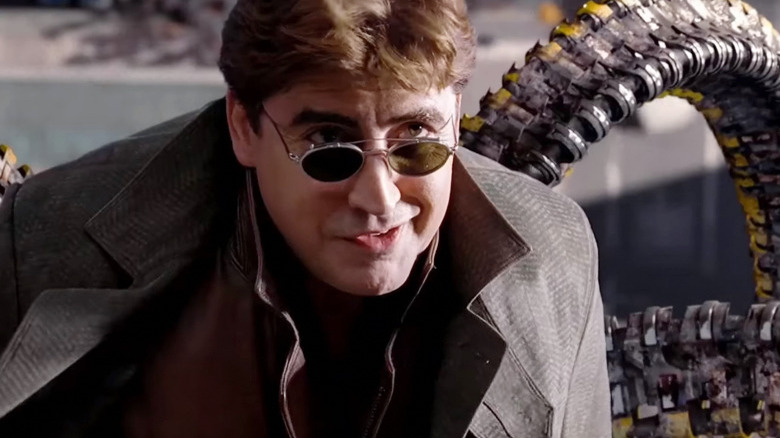 Sony Pictures
After getting his start with a five-season run on "Mad TV," Peele became a much bigger name thanks to "Key & Peele," the sketch comedy series he co-created and starred in with Keegan-Michael Key. He would go on to make his feature film directing debut on 2017's "Get Out," the landmark horror movie that won Peele an Oscar for his original screenplay and established him as a filmmaker with a knack for blending dark character drama with social satire and chills.
It sounds like the early "Russian Doll" pitch had Peele playing a character who would give rise to Alan Zaveri (Charlie Barnett), a man who's stuck in his own cycle of self-harmful behavior when he winds up trapped in the same time loop as Nadia in season 1. While he was better known for his comedy prior to "Get Out," Peele often found ways of exploring heavier subject matter with his acting on "Key & Peele," especially in the darker comedic skits. For that reason, I can see why Lyonne and her crew would've zeroed in on him as an ideal choice to play an Alan-style love interest for Nadia on "Russian Doll."
Along with Peele, Lyonne revealed the original "Russian Doll" pitch also had "Frida" and "Spider-Man 2" star Alfred Molina playing a small role. She didn't mention what that would've been, but I wonder if he was meant to play an early version of Mike Kershaw (Jeremy Bobb), the skeevy college professor who links Nadia to Alan before they've even met. Mostly, I can picture Molina excelling at bringing the same blend of unsavory charm and self-loathing as Bobb does to the character. 
Then again, Molina might've been up for a very different role, based on how Lyonne described the pitch:
"It's a very specific document, and it's almost like a time capsule, because it took so long, even from the time that [Netflix] ordered a script to green lighting us direct to series, and a year went by, and in that time, so much changed. I still look back at it and share it with [first-time] showrunners and stuff, because it's so sweet. You can tell that our hearts are in it all the way, and it's also really interesting to see how much it's sort of deviated from itself, even in season 1."
"Russian Doll" seasons 1 and 2 are now streaming on Netflix.