Apocalypse Now Turned Nicolas Coppola Into The Nicolas Cage We Know Today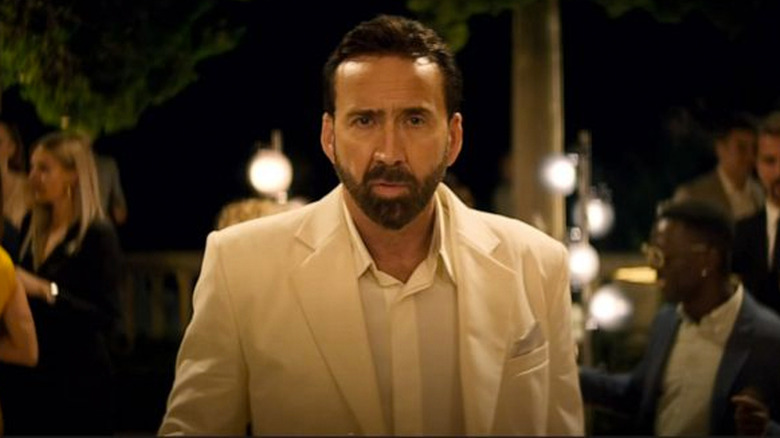 Lionsgate
Life can be tough for descendants of Hollywood dynasties. There's always the nagging suspicion that their success is the product of nepotism, and references to famous family members seem to follow them wherever they go. Many actors and filmmakers avoid discussions on the topic whenever possible, and some have even gone so far as to change their surnames in an effort to stand on their own.
Nicolas Cage is one of the few actors to put real distance between himself and his famous family. Born Nicolas Kim Coppola, Cage is nephew to legendary director Francis Ford Coppola — but after changing his name early in his career (and banking unforgettable performances in some truly gonzo films thereafter), the actor managed to carve out a legacy all his own.
Today, there's a whole generation of fans who have literally no idea that Cage's uncle did, in fact, direct "The Godfather" — despite the fact that, in his very first film, he's credited as "Nicolas Coppola." Cage took on his new surname after appearing in Amy Heckerling's "Fast Times at Ridgemont High," but he's never outright explained what spurred him to the switch. Until now, that is.
The unbearable weight of a famous family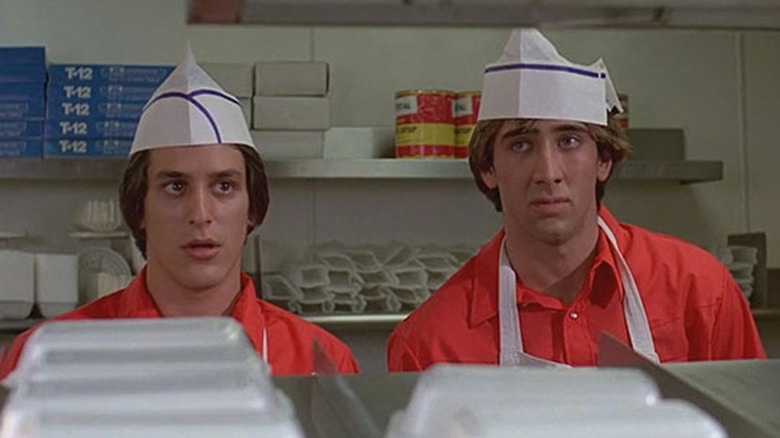 Universal Pictures
While promoting his new film, "The Unbearable Weight of Massive Talent," Cage sat down with Wired to answer the Internet's burning questions. Given his decade-spanning career — not to mention his highly-publicized exploits — you can imagine just how much the Internet wants to know. Fortunately, enough fans have asked Google why exactly Cage changed his name all those years ago, and now those fans finally have an answer.
It was actually Cage's experience on the set of "Fast Times" that inspired the change. The 1982 film was only a few years removed from Coppola's seminal film "Apocalypse Now," and it was just one of a few films that others referenced whenever Cage was around.
"People would not stop saying things like, 'I love the smell of Nicolas in the morning,'" Cage told Wired, "because of 'Apocalypse Now,' and Robert Duvall saying, 'I love the smell of napalm in the morning.'" He continued:
"It made it hard to work, and I decided, 'I don't need this,' so I changed it to Cage. It's a combination of Luke Cage from Marvel comics, who was a character I liked, also named Power Man, and John Cage, the avant-garde composer. Speaks volumes about everything I've been up to ever since."
Cage may be a bit of a nepotism baby on paper, but he's more than proven his merits in the 30-plus years since his "Fast Times" debut. The Coppola name comes with a hefty legacy, and all sorts of expectations — but if his varied filmography is any indication, Cage doesn't seem overly concerned with legacy. The actor has always taken a very individualistic approach to film; he treats his career less like a body of work than a moment-to-moment exploration of what feels good in the moment, and it's hard to ignore just how refreshing that is.
"The Unbearable Weight of Massive Talent" is now playing in theaters.