Star Wars Bits: Video Games, Luke Skywalker's Landspeeder LEGO Set, Galactic Pals, Crimson Reign, Star Wars Celebration, And More!
Star Wars Bits: Video Games, Luke Skywalker's Landspeeder LEGO Set, Galactic Pals, Crimson Reign, Star Wars Celebration, and More!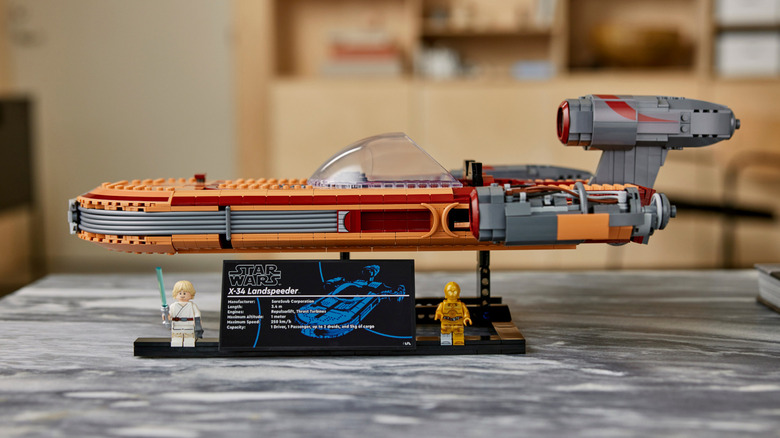 LEGO
We may receive a commission on purchases made from links.
In this edition of Star Wars Bits:
Skydance New Media's Upcoming "Star Wars" Game
Luke Skywalker's Landspeeder LEGO Set
"Star Wars Galactic Pals" Micro-Shorts
"Star Wars: Crimson Reign" #4 Preview
And More!
Skydance New Media's upcoming Star Wars game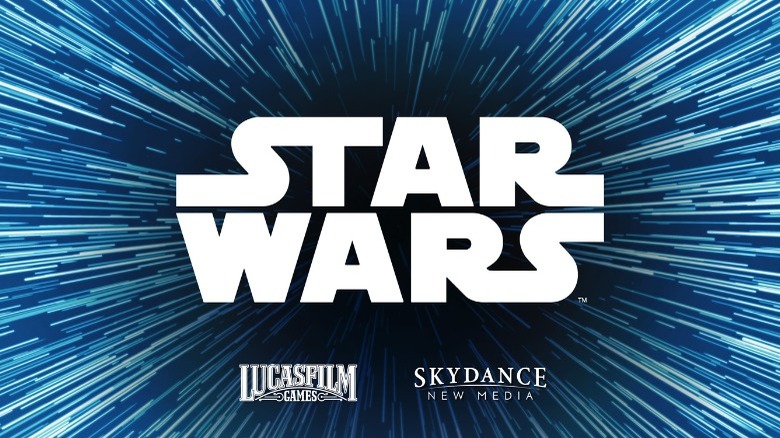 Lucasfilm
Skydance New Media recently announced a collaboration with Lucasfilm Games to create a narrative-driven, action-adventure game featuring an original story set in the "Star Wars" galaxy. Award-winning writer and director Amy Hennig, a game-industry legend whose credits include the "Jak and Daxter" and "Uncharted" franchises, will be working on the game. As our friends at Cinelinx point out, this is a second chance for Henning to play in the "Star Wars" sandbox.
"Amy Hennig had previously joined EA/Visceral back in 2014 to work on a 'Star Wars' game (now known as 'Project Ragtag'). It's crazy, because that was pretty much the second game announced after the EA exclusive deal was revealed, and yet it never came to pass. Despite seeing a quick tech demo of the game, it struggled through development before ultimately being cancelled."
Luke Skywalker's Ultimate Landspeeder LEGO set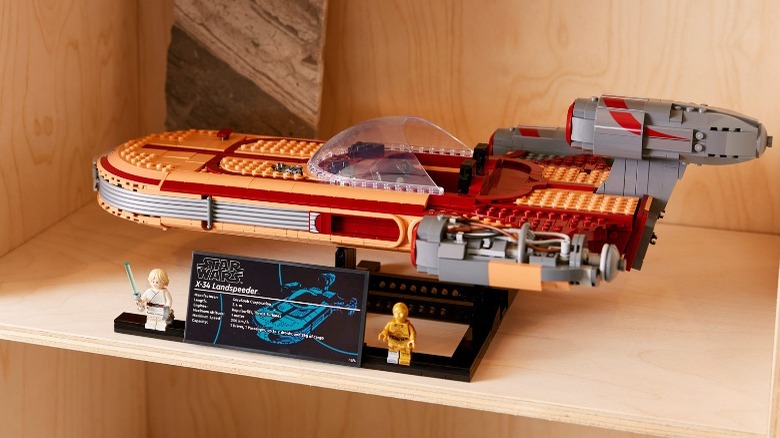 Lucasfilm
StarWars.com recently revealed that Luke Skywalker's X-34 Landspeeder is joining the ranks of the LEGO Ultimate Collector Series. The 1,890-piece LEGO brick model features a new molded cockpit, a plaque with vehicle facts, and two minifigures: Luke Skywalker and an exclusive variant of C-3PO, with one gold and silver leg and new side printing to the arms and legs. The finished build measures 49 centimeters long!
The LEGO Luke Skywalker Landspeeder set is available for LEGO VIPs starting May 1, 2022, then on-sale on beginning May 4, 2022, at LEGO Stores and LEGO.com.
Star Wars Galactic Pals micro-shorts
Lucasfilm recently announced "Star Wars Galactic Pals," a new series of animated micro-shorts available on StarWarsKids.com. A spinoff of the adventures of SF-R3 in "Galaxy of Creatures," the "Galactic Pals" follow M1-RE, another member of the Galactic Society of Creature Enthusiasts, as she looks after and studies baby aliens, including Ortolans, Gungans, Rancors, Porgs, and more!
You can watch the trailer above. The first four episodes, covering the Wookiee, Ewok, Jawa, and Rodian, are available now!
Star Wars Galactic Pals plush toys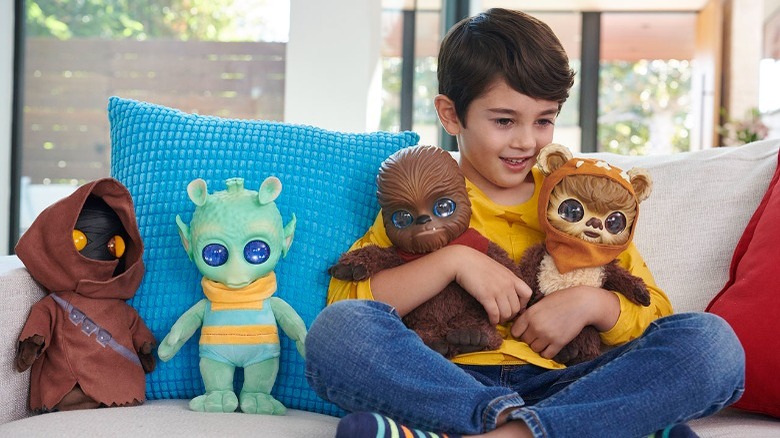 Mattel and Lucasfilm
In additional to the new animated micro-series, Mattel and Lucasfilm have teamed up to bring "Galactic Pals" home with a line of plush toys. 
'The first four releases include Wookiee, Ewok, Jawa, and Rodian, each with a vinyl head, large sparkling eyes, and super-soft body. Lucasfilm and Mattel wanted fans to really form a caretaker-like connection with their 'Galactic Pals' plush, so each youngling also includes a satchel — allowing kids to carry their plush wherever they go."
"Star Wars Galactic Pals" Wookiee, Ewok, Jawa, and Rodian are available now at Target.
Star Wars: Crimson Reign #4 preview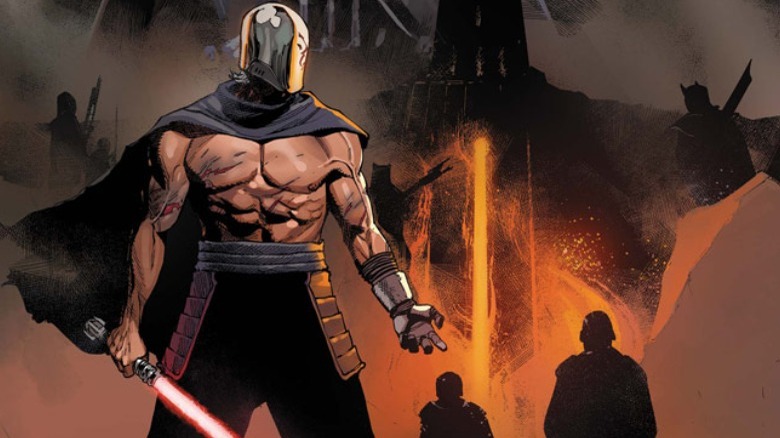 Marvel
In "Star Wars: Crimson Reign" #4, written by Charles Soule and illustrated by Steven Cummings, with a cover by Leinil Francis Yu, Qi'ra enlists the Knights of Ren to recover something of great value from Darth Vader's castle on Mustafar!
StarWars.com has an exclusive preview of the issue, which arrives April 27 and are available for pre-order now on ComiXology.
Star Wars: The High Republic Show
"In this episode of 'Star Wars: The High Republic Show' Krystina introduces us to the new group of authors joining 'The High Republic,' we meet a young Marchion Ro in the updated timeline, and reveal some fresh exclusives from Phase II. Plus, we chat with Justina Ireland, Charles Soule, and Rob Simpson about the end of Phase I of 'The High Republic.'"
From Pittsburgh to Lucasfilm: Dave Filoni's Story
There are Penguins fans everywhere... Even at Lucasfilm. Dave Filoni, a Pittsburgh native (and exec. producer/exec. creative director at Lucasfilm LTD.), wears his black-and-gold heart on his sleeve. From greeting the team at the airport in 1991 to designing 'Star Wars'-themed jerseys for the Wilkes-Barre/Scranton Penguins, Filoni has had an excellent opportunity to blend his personal and professional passions.
Optimize your Star Wars Celebration experience
Will you be attending Star Wars Celebration in Anaheim next month? On The Resistance Broadcast, the official podcast of Star Wars News Net, the gang provide some helpful tips and tricks to optimize your experience at the convention.
Attack of the Clones sound design documentary
Our friends Ralph and James over at Live Action Star Wars discuss the sound design documentary from "Episode II: Attack of the Clones," "Films Aren't Released. They Escape."
The evolution of StarWars.com
C-3PO diecast 1/6 scale action figure
Mighty Jabba's 3D-printed Hutt Twins
Mighty Jabba's Collection has a video detailing the process of 3D printing and painting a model of the Hutt Twins from "The Book of Boba Fett."
RetroBlasting reviews custom Star Wars figures
RetroBlasting has a review of custom vintage Kenner-style figures of Slave Leia, Oola, General Lando Calrissian, and Death Star Droid from Stan Solo!
This Week! in Star Wars
Finally, on This Week! in Star Wars, host Kristin Baver gives us the lowdown on all the latest news from that galaxy far, far away.

"This week in Star Wars, we reveal Fifth Brother is headed to the holotables in 'Star Wars: Galaxy of Heroes,' get excited for a new 'Star Wars' video game in development, and take a trip to Tosche Station in the brand new LEGO Ultimate Collector Series Landspeeder. Plus, Sam Witwer stops by to chat about 'Star Wars: The Force Unleashed.'"