Succession's Nicholas Braun Is Developing Music Series One For The Road At HBO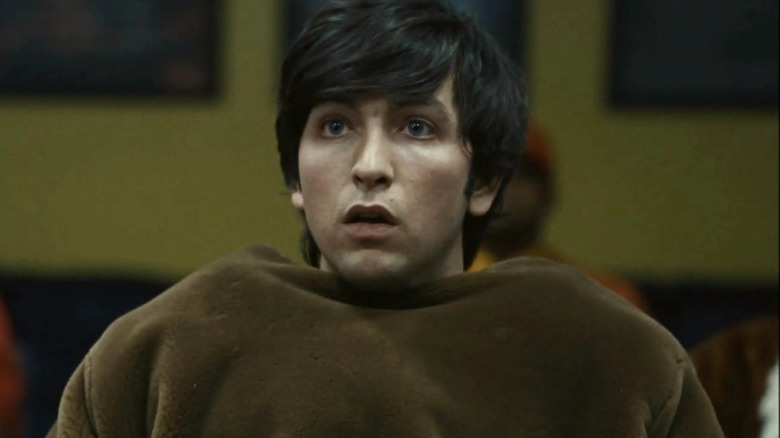 HBO
Nicholas Braun, known for his Emmy-nominated role as Cousin Greg on "Succession," is developing a half-hour music series for HBO called "One for the Road." The series, according to Variety, is "described as [a] candid and intimate story of a talented but dysfunctional band struggling to survive the rapidly changing landscape of independent music in the early 2000s." Braun is co-writing and co-executive producing the series with Chris Buongiorno.
Not much else is known about the "One for the Road" at this time, but the show's early 2000s time setting at least gives some indication as to the cultural backdrop that its characters will inhabit. In the early 2000s, the music industry was in the midst of a historic flux as file-sharing services like Napster made it easier to pirate songs. Music sales dropped and shifted to online stores such as iTunes, while brick-and-mortar chains went bankrupt. One of the most famous chains, Tower Records, later became the subject of the Colin Hanks documentary, "All Things Must Pass: The Rise and Fall of Tower Records."
Since then, the music industry has shifted to streaming, where subscribers to services like Apple Music now pay to listen to music without necessarily owning it. In this climate, bands have increasingly found themselves making more money from live gigs than from the traditional dream of getting discovered by an A&R rep and racking up gold and platinum record sales. "One for the Road" seems like it will focus on one such band as they struggle to eke out a living in the indie music scene and keep the rock 'n' roll dream alive.
How Braun and Buongiorno's backgrounds prepare them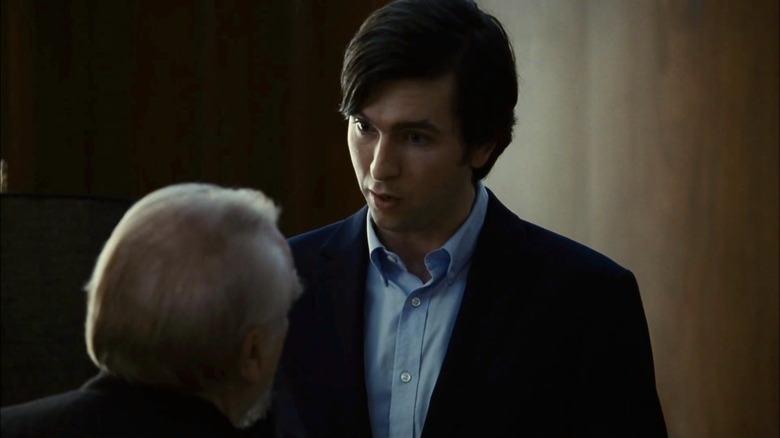 HBO
Braun has shown that he is capable of playing sad-sack characters; when we first meet Cousin Greg on "Succession," he's a management trainee, dressing up as a corporate mascot and later throwing up inside the costume. In the film "Zola," meanwhile, Braun appeared as Derrek, the ill-fated boyfriend of Riley Keough's road-tripping exotic dancer, Stefani.
Variety only indicates that Braun is co-writing and co-executive producing "One for the Road," but even if he doesn't wind up starring in it, his past work on projects like these at least shows that he has a firm grip on the mentality of characters who are down on their luck. With "One for the Road" being an HBO project, it will also keep him in-house at the same network as "Succession" and theoretically make it easier to schedule production of the two shows around one another and ensure that they do not interfere with each other.
For his part, Buongiorno has written and directed several video shorts and served as an assistant to director Jon Watts on his first three features, "Clown," "Cop Car," and "Spider-Man: Homecoming." His role in the recent "Spider-Man" movie trilogy from Sony and Marvel Studios was upgraded to that of an associate producer on "Far from Home" and a full-on co-producer on "No Way Home," so maybe the billion-dollar success of the latter film has opened some new doors for him in Hollywood.
"One for the Road" is still in the early development stages and does not have a release yet, but we'll keep you posted.