Taika Waititi Never Thought He'd Wind Up As A Professional Filmmaker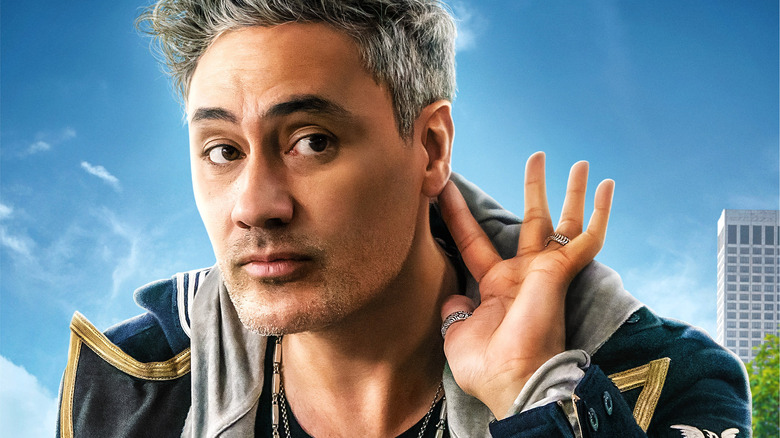 Disney
Taika Waititi just keeps going from strength to strength. Not only does he have a creator credit on fun television series like "Wellington Paranormal" and "Reservation Dogs," but he's also starring in the fantastic "Our Flag Means Death" as Blackbeard. As a director, Waititi has two films coming this year: "Thor: Love and Thunder" and "Next Goal Wins."
He's also an award winner for "Jojo Rabbit," with six Academy Award nominations and one win for Best Adapted Screenplay. As a filmmaker, Waititi is one of the most in-demand directors in Hollywood at this point. That's why he's been attached to projects like "Flash Gordon," "The Incal," and an upcoming untitled "Star Wars" movie.

But despite his rampant success, Waititi admitted to Interview Magazine that he didn't necessarily mean to end up as a filmmaker.
A very long tangent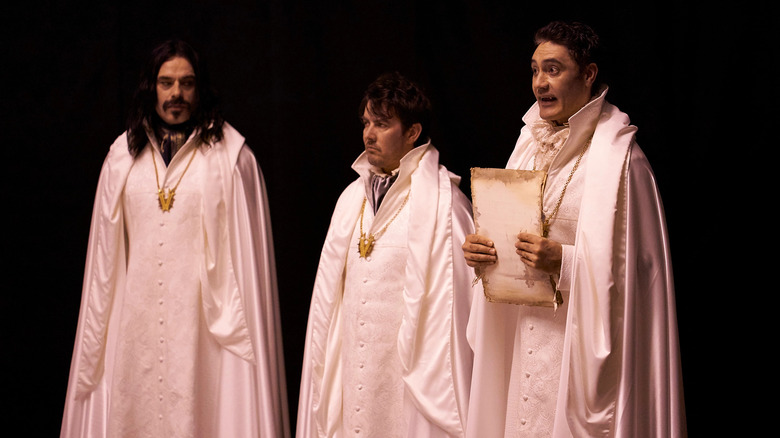 FX
For Taika Waititi, the main drive was to be creative, not to make films. He told Interview Magazine:
"No, I never wanted to be a filmmaker. I still, sometimes, think I got sidetracked by this, like this is a tangent. My main thing was painting; I was just going to do that. I always doing comedy and acting, and I really enjoyed doing that — just making stuff up with my mates. I was basically trying to do everything."
Waititi wrote and directed a small short film in 2002 called "John & Pogo," and followed it up with another one a year later. The second short, "Two Cars, One Night," was nominated for Best Live Action Short Film at the 2005 Academy Awards. When you're nominated for an Academy Award for your second film, it's likely you're well on your way to being a professional filmmaker. He continued to Interview Magazine:
"I thought I would love to have a go at making a film, because I'd been in a few New Zealand features, and some TV shows, and thought I would want to try it out. So I wrote this little short script and threw it together. It ended up that the film did so incredibly well and I got so much encouragement to keep doing film after that. When something like that happens — I made that film, it got nominated for an Oscar — it meant film had to become my job, in a way. Suddenly, I inadvertently got a job."
It's still a day job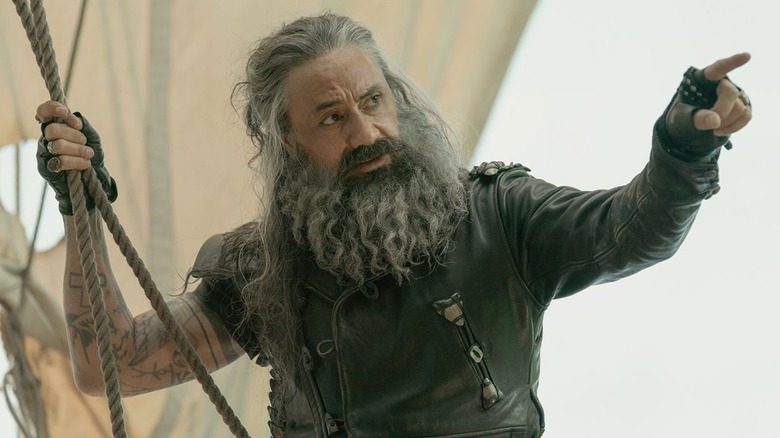 WarnerMedia
Taika Waititi prefers to remain a more freewheeling creative spirit, which can lead to a personal clash with Hollywood. He works within Hollywood but acknowledged that the studio system can lean toward creating products, not projects.
"There are lots of parts of filmmaking that I don't like. At the end of the day, especially on features, the film turns into a commodity. You have to play this entirely new game I'm very uncomfortable with," he told Interview Magazine.
He also explained that making a commercial film sometimes sees a filmmaker interacting with folks you might not get along with, which is the antithesis of a more personal medium like painting. "Often, you're lumped in with people you don't really know, you don't know their style or how they work," Waititi continued. "On the job you find this stuff out. Like, 'Oh my God, I didn't know this person was like this!' You're fast-tracking all these relationships."
Despite falling into the medium, it feels like Taika Waititi, Professional Filmmaker is here to stay. His plate stays overflowing with new projects, to the point that we don't always know which ones are in active production anymore. At the very least, we can be assured that the films he does have coming in 2022 and beyond will be damned fun.