Dirty Dancing Sequel Is Still Happening, According To Jennifer Grey
Vestron Pictures
Baby's not in the corner anymore — but we're still waiting for her grand return. However, "Dirty Dancing" star Jennifer Grey recently gave an update about the long-awaited sequel film that was first announced in 2020. She told People during an interview published on April 18:
"We're working on this sequel, I'm working on it with Lionsgate and working on the script. We've been working on it for a couple of years. And I know in my heart, I would love to give fans or a young, new audience an experience that would never replicate that, but has the same kind of underpinnings."
She went on to gush about the original film and its success, which is the very reason why Lionsgate is pursuing a sequel after 35 years. "It was lightning in a bottle, it's like this thing happened, and it's so beautiful, and I can't explain it," Grey told the outlet. "No one can explain it."
During an earnings call in August 2020, Lionsgate CEO John Feltheimer confirmed development of a new "Dirty Dancing" film. He said, "It will be exactly the kind of romantic, nostalgic movie that the franchise's fans have been waiting for and that have made it the biggest-selling library title in the company's history."
Chemistry is everything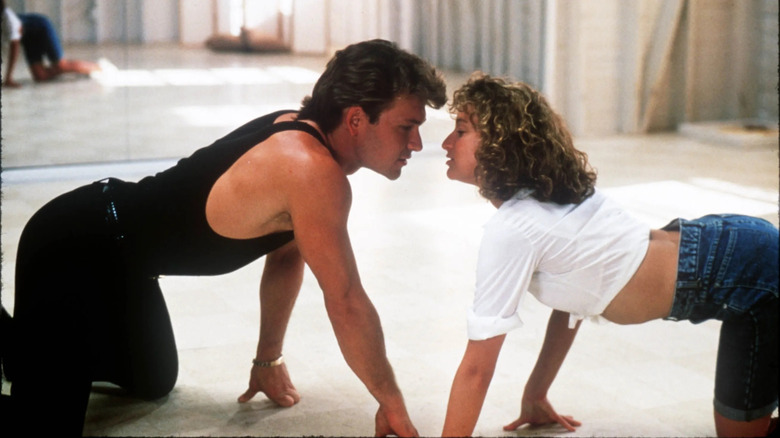 Vestron Pictures
During her interview with People, Grey also mentioned that her lack of a connection off-screen with late co-star Patrick Swayze was actually a plus for their on-screen romance. She said:
"The same way Baby and Johnny were not supposed to be together ... a natural match, right? And we weren't a natural match. And the fact that we needed to be a natural match created a tension. Because normally when someone's not a natural, you... both people move on, but we were forced to be together. And our being forced to be together created a kind of a synergy, or like a friction."
She went on to add, "I actually just had a thought about Patrick. I feel like if I could say anything to him now I would say, 'I'm so sorry that I couldn't just appreciate and luxuriate in who you were, instead of me wishing you were more like what I wanted you to be.'"
"Dirty Dancing" is iconic for a reason, and that's because Grey and Swayze brought a lot of romance and drama to the film alongside their dancing A-game. While it will be sad to not have Swayze return for another turn on the dance floor, it's going to be interesting to see what Grey is cooking up with Lionsgate.