The Real-Life Legacy Jessica Williams Brought To Her Fantastic Beast Character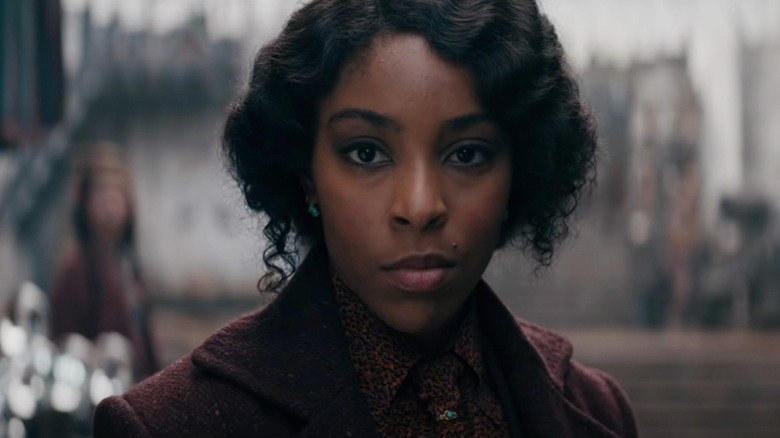 Warner Bros. Pictures
"Fantastic Beasts: The Secrets of Dumbledore" might not be good enough to save the floundering franchise, but it does have a few redeemable qualities: Jude Law's twinkle-eyed Dumbledore, Newt's manticore dance, and Professor Eulalie "Lally" Hicks. Portrayed by Jessica Williams, Lally is a charms teacher at Ilvermorny (The American version of Hogwarts) who has a charming mid-Atlantic accent and joins Dumbledore's army in his fight against Gellert Grindelwald.
The character first appeared in a cameo in the franchise's sequel, "The Crimes of Grindelwald," and has returned as one of the film's leading members this time around. While J.K. Rowling created Lally Hicks for the "Fantastic Beasts" movies, Williams was an enthusiastic contributor to the character's heritage and backstory. She was also heavily involved in the evolution of Lally — from her costume to her wand design.
Jessica Williams's ancestry inspired the character's background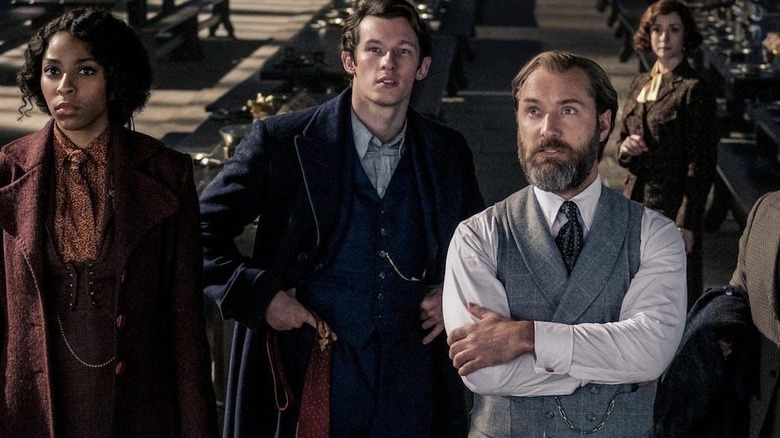 Warner Bros. Pictures
In a profile with Essence Magazine, her character's compelling backstory is revealed. Lally Hicks was raised in Harlem with a "sagacious" grandmother and learned of the traditional magic that existed in her family's bloodline, despite living in a non-magical world. The character is described as being "bookish and proficient" from an early age, with facets of her character serving as a lens on the aspects of Black identity. There are also details about Lally's wand — unlike anything we've seen in the wizarding world before. Essence writes:
Her existence as a wizard and a Black woman, straddling magical and non-magical worlds, adds new dimensions to Lally's unique state of double consciousness in the series. And her ability to draw from her bloodline is a reinforcement of the mysticism and secrecy that exists throughout the Black diaspora, hidden in plain sight. As an Ilvermorny student, Lally has a tool that's not an Ollivander Wand Shop creation but a custom object. It's comprised of a strand of African mermaid hair that shocks anyone else who picks it up — a seeming homage to the African folklore water-spirit Mami Wata.
In a poster for the film, Williams' character wand appears to feature a wooden carving of mermaid scales. The connection between the African water spirit (which is frequently depicted as a mermaid) and the actor's ancestry was made since Williams' maternal ancestry has been traced to the Bamileke people of Cameroon, where the veneration of the spirit reportedly began. Mami Wata has been a symbol of the crossing between the human and animal worlds (which has alerted fans about Lally's possible status as an animagus), and it seems fitting that Williams chose to make her family history a part of Lally too.
If Warner Bros. decides to go ahead with another "Fantastic Beasts" film, it'll be interesting to learn more about Lally's character and background as a witch. I am particularly curious to know why her wand shocks anyone who picks it up!