Benedict Cumberbatch (Or One Of His Multiverse Variants) Will Return To Host SNL On May 7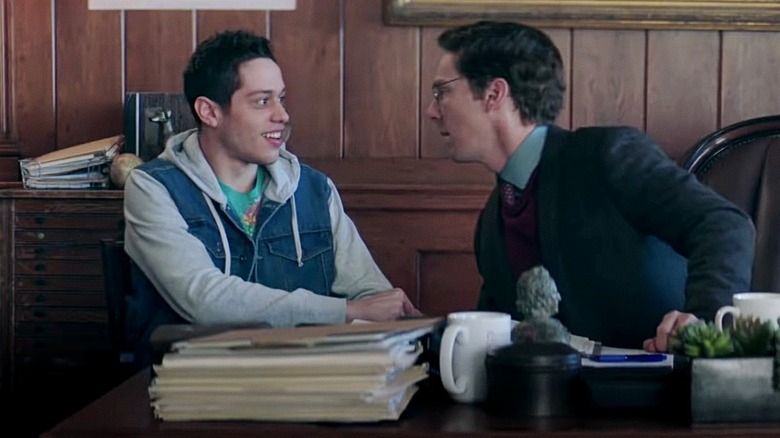 NBC
Benedict Cumberbatch is set to reprise his hosting duties on "Saturday Night Live," leading the upcoming May 7 episode, which airs on the opening weekend of "Doctor Strange in the Multiverse of Madness." 
Everyone's favorite Marvel wizard is coming off of his Oscar nomination for "The Power of the Dog," and donning the sentient Cloak of Levitation once again for "Multiverse of Madness." That film comes out on May 6, 2022, so if you see it before "SNL," you're getting a double Doctor feature! Comedy might not be the first thing you think of with Cumberbatch (unless you watched his last appearance on "Saturday Night Live"), but this man is hysterical! You cannot pull off playing a wizard in a cape with a mind of its own unless you have good comic timing.
Benedict!
Arcade Fire! pic.twitter.com/o4bmfrBxaX

— Saturday Night Live – SNL (@nbcsnl) April 17, 2022
Joining the show as the musical guest is Arcade Fire. This will be their sixth time on the show, and I really hope the band members end up in sketches as well (I love when the musical guest does that). Arcade Fire have an album coming out called "We" — their first new album since 2017.
Meet the Cumberbatch variants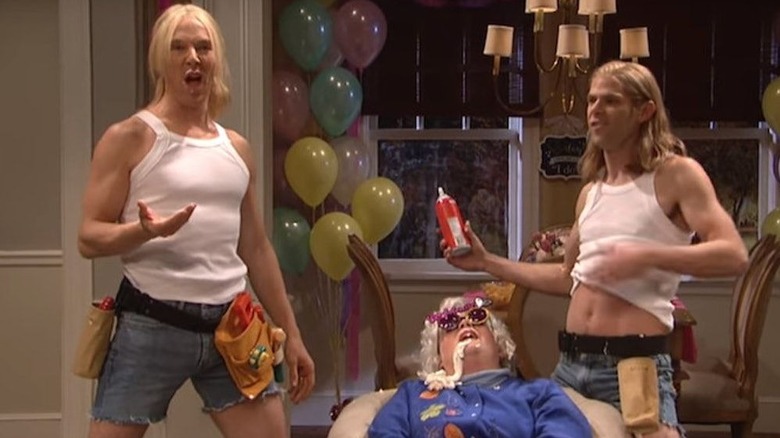 NBC
Now, as to whether or not we'll see a "Doctor Strange" or a multiverse-based sketch ... we likely will. I cannot wait to see who plays Cumberbatch's variants. Could every single cast member just dress in the same outfit and do his accent? Can we get a sketch about how his face looks like an otter? Otters are adorable and so is he. "SNL" writers, these are free ideas. Do them please.
Cumberbatch was also nominated for an Oscar for "The Imitation Game," and in addition to saving us from the madness of the multiverse (and probably some of his own variants), he is set to star in the upcoming Netflix film "The Wonderful Story of Henry Sugar," based on the Roald Dahl book and directed by Wes Anderson. The film also stars Ralph Fiennes, Dev Patel, Ben Kingsley, Rupert Friend, and Richard Ayoade.
In "Doctor Strange in the Multiverse of Madness" we'll see the consequences of Strange cracking open the multiverse with a spell to make everyone forget Peter Parker in "Spider-Man: No Way Home." Or was it when the Loki variant Sylvie (Sophia Di Martino) messed with He Who Remains (Jonathan Majors)? Or is it a general confluence of multiverse-meddling? It doesn't matter: the important thing is we're getting Zombie Strange and I'm here for both that and the inevitable "SNL" parodies.
"Doctor Strange in the Multiverse of Madness" releases May 6, 2022, followed the next day by the Benedict Cumberbatch-hosted episode of "Saturday Night Live."