HBO Max's Wonder Twins Movie Finds Its Stars In KJ Apa And Isabel May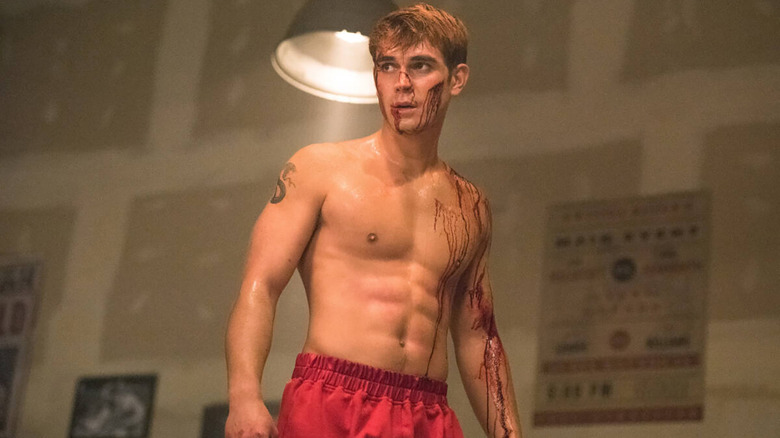 The CW
Wonder Twins, activate! The upcoming DC film from Adam Sztykiel ("Rampage," "Scoob!," "Black Adam") has found its Zan and Jayna. KJ Apa, who plays Archie Andrews on "Riverdale," and Isabel May of "1883" and "Alexa & Katie" fame will be playing the titular twin heroes, with production on the HBO Max exclusive due to begin this summer in Atlanta.
For the uninitiated, the "Wonder Twins" will center on the heroic, humanoid/alien siblings who can only activate their powers by joining forces, allowing Jayna to shapeshift into an animal and Zan to take on the form of ... water. I know, I know, their powers sound like a rejected plot for an "Animorphs" book, but the Wonder Twins are sincerely a lot of fun. They were first introduced as part of the Hanna-Barbera series "The All-New Super Friends Hour" back in the 1970s, and have since been treated like a superhero punching bag ever since.
DC did their best to revamp the image of the Wonder Twins in the 1990s, but after Cartoon Network brutally parodied them with some short films in the 2000s, in the grand scheme of public consciousness they're still most commonly associated with their corny 1970s version. The Wonder Twins have popped up in a variety of DC programs over the years, including "Teen Titans Go!," "The Flash," and "Smallville." In 2019, comic book author Mark Russell breathed new life into the mythos of the exiled duo from Exxor, which is likely going to be the particular version of the duo that Sztykiel will be adapting for the film, but this is still speculative.
From riding a horse to becoming a horse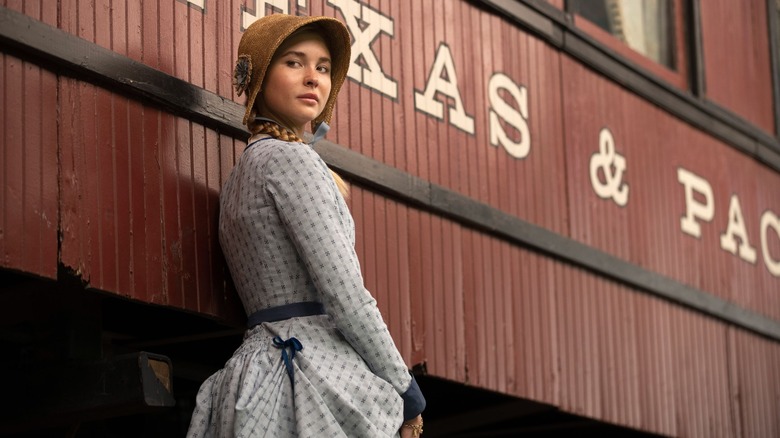 Paramount+
KJ Apa has been campaigning for a superhero inclusion for years, most famously in the hopes of playing Nightwing. Well, while Zan is not quite Dick Grayson, getting to play a DC character is clearly a dream come true for Archiekins. Apa has shown for a while that he has the action chops, as "Riverdale" has required a staggering amount of fight choreography and physicality ... like that time he fought a bear ... not to be confused with the time he fought the man-bear-beast later that season.
As for Isabel May, she starred in the conservative school-shooting propaganda film "Run, Hide, Fight." I cannot personally speak on whether or not she's got the action chops to pull off a superhero movie because I will never watch something that allows even a single red cent to Ben Shapiro, whose company distributed the film, but given the film's plot, I'm sure she did plenty of running, hiding, and fighting. "1883," on the other hand, has required a fair amount of physicality. We know she can ride a horse, but can she become a horse? No word yet on when HBO Max expects to debut the "Wonder Twins" movie, but we will keep you updated as more information becomes available.