Why Mary Harron Refused To Meet With Leonardo DiCaprio For American Psycho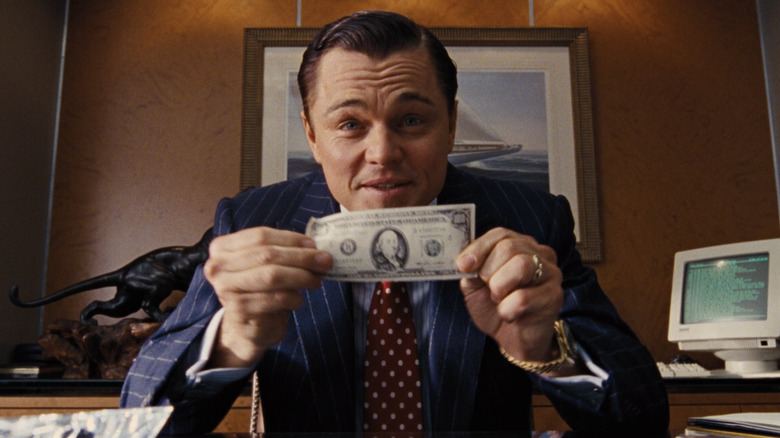 Paramount
Not sure if you all have heard about it, but in the year 1997, this movie called "Titanic" came out. It was a hit! One of the stars of that film was a young man by the name of Leonardo DiCaprio. Thanks to his role in this film and in Baz Luhrmann's "William Shakespeare's Romeo + Juliet" the year before, he became one of the most in-demand actors of the time. You could catch him on the cover of every magazine and plastered across bedroom walls of teenage girls everywhere. He was sort of like Timothée Chalamet before Timothée Chalamet. Well, that's not exactly true. He was Chalamet times a thousand in terms of popularity.
After "Titanic," DiCaprio took a step back from the limelight because the level of fame he was existing in would break anybody's brain if you are in it long enough. When he did want to work, he wanted to run as far as he possibly could from the heartthrob image he had been given. One role that caught his eye was that of Patrick Bateman, the psychopathic investment banker at the center of "American Psycho." It would be a classic movie star subversion performance, and the producers were incredibly keen on the idea of having a gigantic star in their film, even announcing his involvement in the film at the Cannes Film Festival in 1998. But there was one problem: Mary Harron, the director of the film, did not want anything to do with him for the part, and she pushed back the idea to the point where she would not even meet with the actor.
A boy in a man's clothes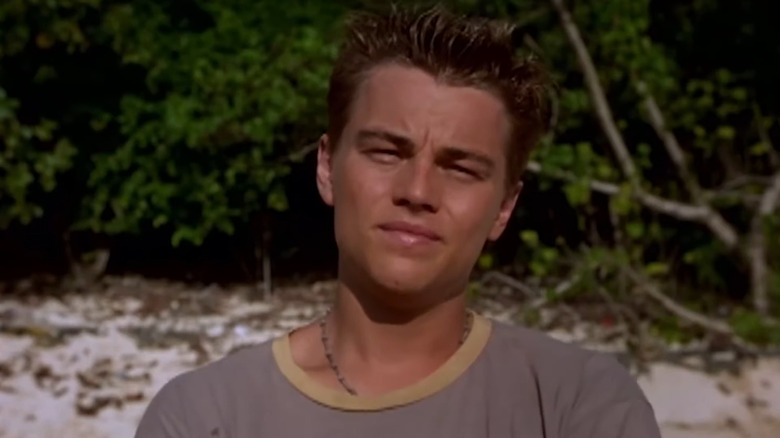 20th Century Fox
Mary Harron had only made one feature film prior to "American Psycho," the Valerie Solanas biopic "I Shot Andy Warhol." Though she was the director, she certainly did not have the most power in the creation of the film. "American Psycho" was a hit book by Bret Easton Ellis, and so many people had been trying to make it into a film since its publication in 1991. If a massive star like DiCaprio wants to do the project, she was not going to be able to truly change that. Looking back at the film with the The Guardian, Harron said:
"Leonardo wasn't remotely right [for the part]. There's something very boyish about him. He's not credible as one of these tough Wall Street guys ... He brought way too much baggage with him – I did not want to deal with someone who had a 13-year-old fan base. They shouldn't see the movie. It could've gotten us in a lot of trouble."
DiCaprio would not have even been 24 years old when the producers announced his involvement, and he looked to be about 17. Harron could not have been more right in her assessment of the casting decision. This was a kid, and while the characters in "American Psycho" are a bunch of young, white pricks, they aren't that young. Just look at DiCaprio in the Danny Boyle film "The Beach" above, which was also released in 2000 alongside "American Psycho." Nothing about that look reads as an adult in almost any way. This led to Harron being taken off the project and replaced with Oliver Stone, who Harron thought "was probably the single worst single person to do it." The "JFK" filmmaker worked with DiCaprio on getting the script into a place that felt good, but they just never got there. Ultimately, they both abandoned the project.
Luckily, Harron came back aboard, and the producers let her cast the person she had wanted all along to play Patrick Bateman: Christian Bale.
Why cast a star when you can make one?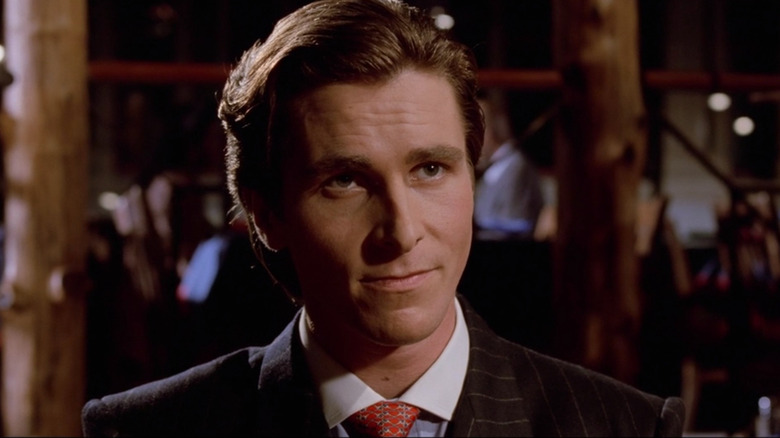 Lionsgate
Early on in Christian Bale's career, it looked as though he would have to endure the same heartthrob stigma applied to DiCaprio. With roles like Laurie in Gillian Armstrong's 1994 adaptation of "Little Women," it is not hard to see his classic leading man career. I am sure he was that to a subset of teenagers, but the films Bale was appearing in were never the colossal, culture defining hits that would have totally hamstrung a career into strict typecasting. Though he is only a mere 10 months older than Leonardo DiCaprio, they looked like they were from two completely different generations in the year 2000. Bale quickly grew into his face, and frankly, he has not looked as though he has aged that much in the 22 years since. DiCaprio, on the other hand, didn't start looking like a fully grown man until the 2010s.
There was also something about those parts that never quite sat right on Bale, and as his later career has shown, he has basically zero patience for that kind of acting period. Clearly, a darkness and obsessiveness was lurking under the surface. This is why Mary Harron had to cast Bale as Patrick Bateman. He could expertly capture the psychopathy bubbling beneath the slick, handsome demeanor he was putting on. But because he was not the world beater DiCaprio was, she did have to compromise on the supporting cast by putting in famous faces like Reese Witherspoon and Jared Leto.
However, what you are left thinking about once the credits roll on "American Psycho" is Christian Bale. He takes complete command of the screen every frame he is in, and despite the film's controversial content, it is the film that made everybody and take notice of this guy. Afterwards, he was no longer getting nice supporting parts. He was getting leads. Oh, and then he played Batman. Without his performance in "American Psycho," who knows what Christian Bale's career would look like today, and who knows if "American Psycho" would be a film we keep returning to all these years later? When making a movie, you should always go for who is best for the part and not who do you think will make the most money. In the end, Mary Harron got to have the last laugh:
"Lionsgate wouldn't speak to me for four months ... Now they're apologizing."