IMDb TV Rebrands As Amazon Freevee, For Some Reason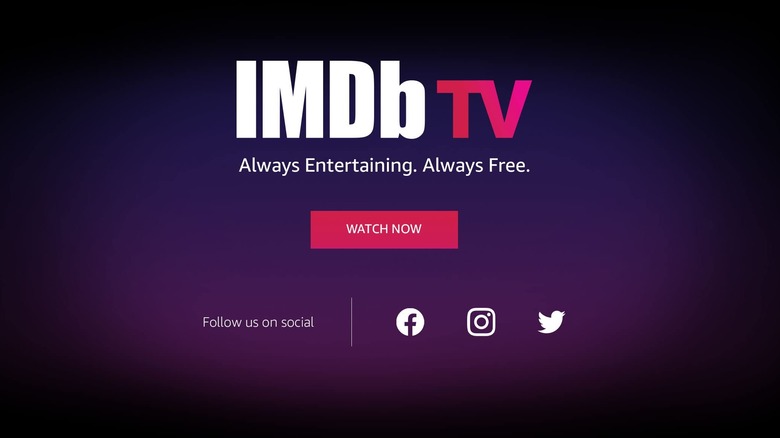 IMDb TV
Who doesn't love a rebrand, especially ones that involve an awfully pun-tastic new name (or is it just an awful pun?) and the more-than-likely chance that it'll get lost in the sea of streaming services that most casual viewers no longer have the patience or ability to keep straight anymore?
Don't mention any of those potential obstacles to Amazon, however. The major streaming studio is moving right on ahead with fixing something that might not even have been broken in the first place. The ad-supported streaming service IMDb TV (owned by Amazon) is undergoing quite the rebrand. Folks, may I introduce you all to "Amazon Freevee," which you may or may not have noticed very cleverly rhymes with TV. Please, light a candle for the much more straightforwardly-named IMDb TV, which will be no more as of April 27, 2022. 
As announced in a press release (via The Hollywood Reporter), the big name change apparently comes with the hopes of separating it from the actual IMDb website, while also providing an instant indication that the wide selection of movies and titles available on the platform are, in fact, entirely free — if you're willing to deal with a few ad breaks, of course.
Reportedly, the official rebrand has been in the works for quite some time, with the new title of Amazon Freevee meant to provide that classic shared #branding across multiple levels of the company (even though the company insists that Amazon not be included in the branding for Prime Video). As you'd expect from all this new publicity, the expectation is that Freevee will increase its original programing by 70% by the end of 2022. THR indicates that many of these new titles will be revealed on May 2, 2022 at the company's NewFronts presentation.
Freevee because it's, you know, free TV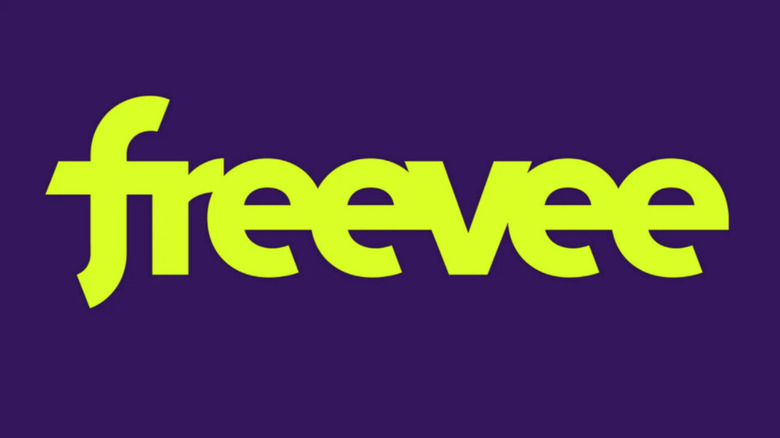 Freevee
Unfortunately, there are no reports as to whether my one-man griping crusade will be enough to convince Amazon to completely scrap their whole new Freevee logo for something that doesn't resemble a sneaker outlet store you'd find at a local strip mall. In any case, head of Amazon Studios Jennifer Salke had this to say about the big announcement:
"Over the past two years, we have seen tremendous growth for our AVOD service and are committed to bringing our audiences premium, free-to-consumer content. We're looking forward to building on this momentum with an increasing slate of inventive and broadly appealing originals, and are excited to establish Freevee as the premier AVOD service with content audiences crave."
In fairness, this new title will bring the lesser-known (but surprisingly varied) streaming service closer to its roots, as it was originally launched as "Freedive" at the very beginning of 2019. As much as the marketing gurus may have crunched the numbers and backed it up with untold amounts of focus group research, I'm not entirely convinced anyone should hold their breath about Freevee becoming the next big word-of-mouth hit that viewers eagerly urge one another to sign up for so they can catch all their favorite new shows. IMDb TV was a perfectly serviceable little platform that I personally used as a measure of last resort (along with free services like Hoopla, Vudu Free, Tubi, Kanopy, Pluto, and a whole host of others) for anything I couldn't find elsewhere, and maybe that's enough — especially for a studio like Amazon, in which Prime Video is clearly their popular crown jewel. All this talk about establishing Freevee "as the premier AVOD service with content audiences crave" sounds like pie-in-the-sky business speak to me, but I've been woefully wrong before!
Currently, viewers can expect to see shows like the spin-off series "Bosch: Legacy," the comedy series "Sprung" from Greg Garcia, and more available to stream on Freevee. We've officially entered a new era, folks: the Freevee era. Nothing may ever be the same again!