Robert Eggers Wants Willem Dafoe For His Nosferatu Movie [Exclusive]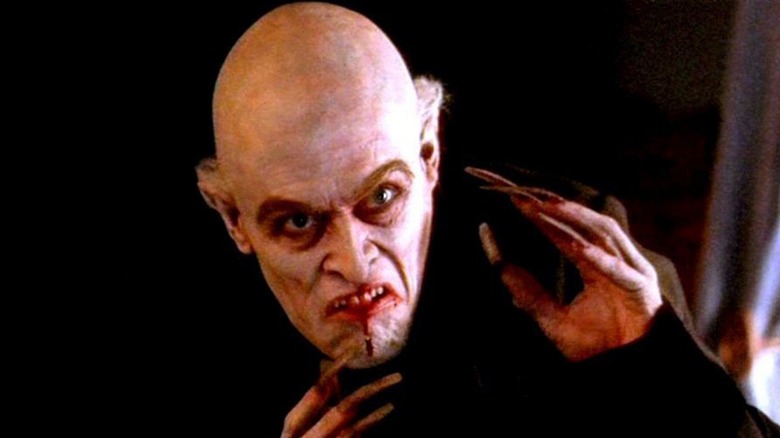 Lionsgate
Director Robert Eggers and acting legend Willem Dafoe play well together. Due to their having worked so perfectly on both 2019's "The Lighthouse" and Focus Features' forthcoming Viking epic "The Northman" (where Dafoe plays a court jester), we would love to see the two talents reconvene for a third time on Eggers' long-planned remake of "Nosferatu." /Film had the opportunity to speak to Eggers for the bloody — and bloody fantastic — new film, and he confirmed that, yes, should the stars align, this re-team will indeed happen. 
But hold the phone for a second ... Dafoe may not play the evil vampire Count Orlok, originated by Max Schrek and then later played by Klaus Kinski in Werner Herzog's 1979 remake. That casting choice would be extra amazing considering that Dafoe previously played a highly fictionalized version of Schreck for the 2000 horror satire "Shadow of the Vampire" opposite John Malkovich as "Nosferatu" director F.W. Murnau. Judging by his sly, silent smile when I brought up said connection, Eggers is very aware of the ironic value of such casting ... or recasting, as it might be. 
'Willem better damn well be in it'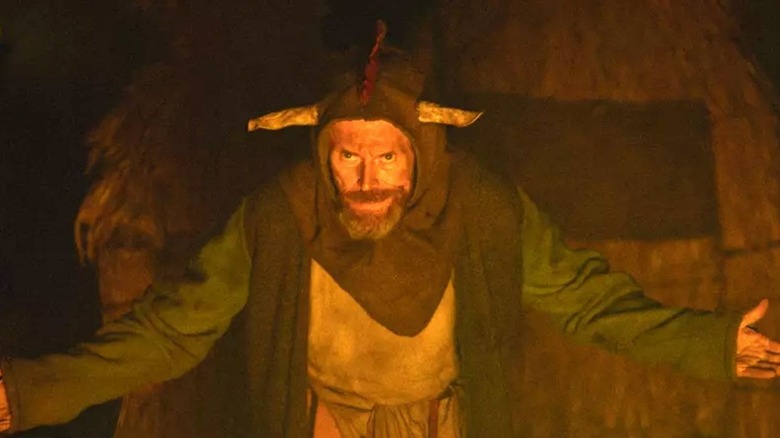 Focus Features
When I asked Robert Eggers about his in-development "Nosferatu" remake and the potential of having Willem Dafoe be a part of it, here is what he had to say:
"'Nosferatu' is such an incredibly important film and story for me, so it's always percolating. If Willem ... if 'Nosferatu' is made, Willem better damn well be in it because I just love working with him ... but, you know, maybe he would play Ellen? Who knows."
So there you go. While it's not a done deal yet, it does sound like if Eggers has his way he'll be working with the star again should it get the green light (and we pray it does). As for whether Dafoe would step into Max Schreck's shoes once again as Count Orlok remains to be seen. As of now, Anya Taylor-Joy is the only confirmed cast member for Eggers' "Nosferatu." It was recently revealed that Harry Styles was at one point going to be in the movie but had to drop out just as prep was happening in Prague.
In the meantime, you can check out the amazing work of both Eggers and Dafoe on April 22, 2022, when "The Northman" violently pillages a theater near you, and keep on the lookout for our full interview with Eggers very soon!
Here is the official synopsis:
From visionary director Robert Eggers comes "The Northman," an action-filled epic that follows a young Viking prince on his quest to avenge his father's murder. With an all-star cast that includes Alexander Skarsgård, Nicole Kidman, Claes Bang, Anya Taylor-Joy, Ethan Hawke, Björk, and Willem Dafoe.