Robert Eggers Almost Cast Harry Styles In Nosferatu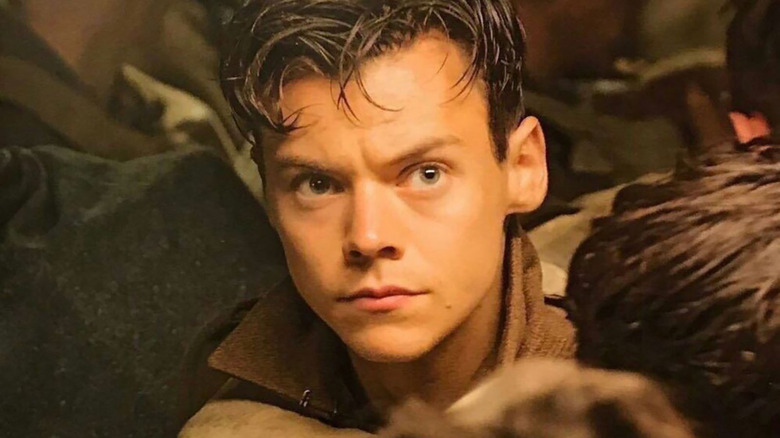 Warner Bros. Pictures
One of the worst things about loving movies is having to deal with incredible casting choices that never materialize. There are tons of great ones past, and there will be even more to come in the future. Today, I'm particularly depressed about the news that "Dunkirk" star and former One Direction member Harry Styles was set to star opposite Ana Taylor-Joy in the Robert Eggers remake of "Nosferatu" but ended up dropping out of the project. To be honest, I'm not sure I'll ever get over it, either.
In a New Yorker profile it was revealed that at the time of the interview, Eggers was supposed to be in Prague, where he had been scheduled to move to begin preproduction on his "Nosferatu" remake. His reimagined version of F. W. Murnau's silent vampire film from 1922 was supposed to feature Taylor-Joy — who arguably had her breakout role in Eggers' 2013 film "The Witch" — and Styles. However, Styles pulled out at the last minute due to scheduling concerns. It was so last minute, in fact, that the film's cinematographer Jarin Blaschke had already enrolled his daughter in school in Prague.
Paparazzi photos of Styles and Eggers were published in June 2021, but because of the director's unassuming "poster boy for a Bushwick hipster" look, as he says in the profile, it seems like very few folks actually ever clocked that Styles was walking around London with Eggers. It's unclear which role the singer would've played in the film, but it seems like he would've starred opposite Taylor-Joy as her character Ellen Hutter's husband, Thomas.
According to the New Yorker piece, Eggers co-directed an inventive stage production of the 1922 film in high school. In his version, the filmmaker's younger twin brothers, Max and Sam, played immobile gargoyles and were even painted gray — so it's clear Eggers has a deep affection for the original picture.
The prospect of Styles' blossoming film career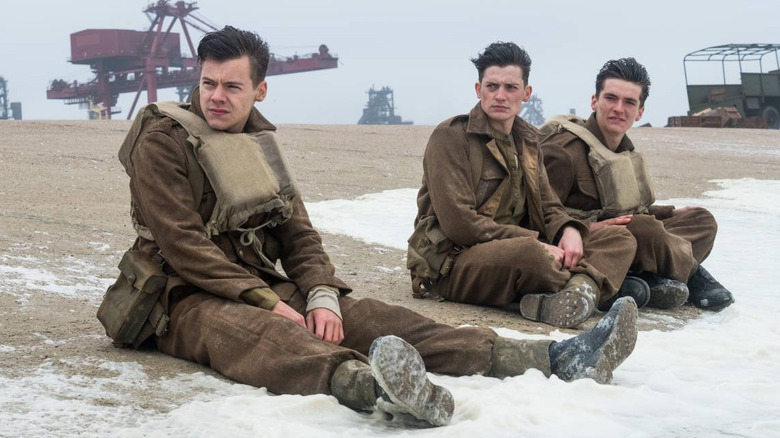 Warner Bros. Pictures
A lot of people are quick to relegate Styles to the role of clueless pop singer, but his short film career so far shows a lot of promise — as does Eggers' confidence in him for a film like "Nosferatu." The musician's first film role was in Christopher Nolan's 2017 war epic "Dunkirk," and folks were certainly surprised by his casting. However, Nolan spoke up about choosing him to star opposite Fionn Whitehead in an interview with Business Insider in 2017:
"Ever since I cast Heath Ledger as The Joker and raised all kinds of eyebrows, I've recognized that this is my responsibility and I really have to spot the potential in somebody who hasn't done a particular thing before. Because whether you're talking about Harry Styles or Mark Rylance you don't really want to cast them in a position where they are doing something they've already done. You want to give the audience something different. So you're looking at their talent and how that can be used. ... The truth is, Harry auditioned for our casting director, he sent the tape along. The casting director rightly pointed out how good it was. We threw him into the mix with many, many other young men and he earned his seat at the table over a series of very hard-fought auditions."
Styles did turn out to be unpredictably excellent in his five minutes of screen time, and it's clear that his work in that film is opening up prospects for him in so many different genres. In September 2022, his next movie, the psychological thriller "Don't Worry Darling," will finally premiere after a few years of casting drama — the U.K. native took over Shia LaBeouf's role in the movie after he was allegedly fired for disruptive behavior on set — and COVID shooting issues. He is also starring in Prime Video's "My Policeman" opposite "The Crown" star Emma Corrin, which is supposed to drop this year, but the streamer has yet to announce a release date for the romantic drama. On the small screen, he proved he's also completely capable of strong comedy when he hosted "Saturday Night Live" in November 2019.
Had Styles been able to add "Nosferatu" to his list of projects, he would've been able to say he'd done a horror movie as well — all within just five years of work in the industry. Although the project has since been put on hold entirely, it's safe to say that Eggers sees a lot of potential in Styles' work and, yes, it could be a harbinger for a project to come in the future. Personally, I'd probably short-circuit with excitement if an Eggers production with Styles made it to the principal photography stage one day. For now, let's keep our fingers crossed.