Superhero Porn Parodies Are Giving The Fans Exactly What They Want, In More Ways Than One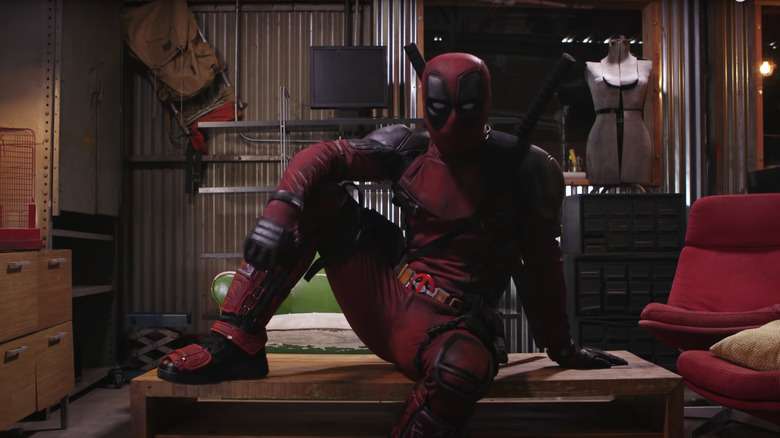 Axel Braun / Wicked Pictures
Roughly eight years ago, an image of the Marvel superhero Quicksilver went viral, with fans celebrating a superhero costume that finally resembled something straight out of a comic book. However, it wasn't the one worn by Evan Peters in "X-Men: Apocalypse" or Aaron Taylor-Johnson in the "Avengers: Age of Ultron," it was the one worn by the late Bill Bailey in Axel Braun's "Captain America XXX" porn parody.
For over two decades, Axel Braun has served as one of the premiere directors of adult entertainment, and holds the distinction of being the most awarded porn director of all time. Braun has seen and directed it all, but his dedication to superhero and other geek property parodies has launched his popularity into the stratosphere.
For obvious "please don't sue" reasons, all of Braun's XXX films inspired by existing IP are categorized as "parodies," but while the word usually indicates comedy, Braun's parodies are dedicated to honoring the source material.
"I only parody movies, TV shows, or characters that I have a strong emotional connection to, so my approach is always extremely respectful," he tells me. "I like to have fun with the source material, as opposed to making fun of it ... it's a subtle distinction which is pretty much the key to my style."
The proof is in the human pudding, as Braun has been inducted into the AVN and XRCO Hall of Fames for his work, with "24 XXX: An Axel Braun Parody" becoming the first parody film to win the AVN Movie of the Year award (think Best Picture at the Oscars but for adult films). He's taken home the top prize four times in total. For comparison, William Wyler, who holds the record for most Best Picture wins at the Academy Awards has only won three times.
His costumes are unparalleled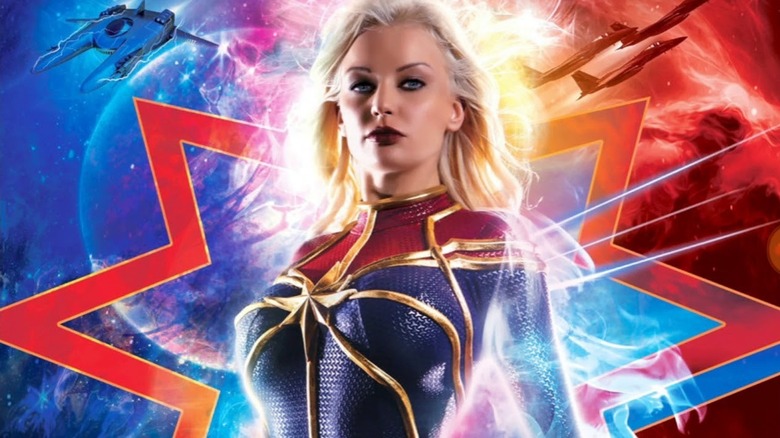 Axel Braun / Wicked Pictures
Braun's dedication to the costumes have caused him to go viral on multiple occasions, which helped him generate crossover appeal and put his work on the radar of people who may not have known to seek it out.
"I am solely motivated by my uncontrollable need to achieve epic awesomeness, which is why I like to make great costumes," he says. As to be expected, the process of crafting the costumes is just as difficult as it would be on any major Hollywood production, if not even harder. "Not only I need to come up with designs that satisfy me, but also with costumes that allow access to specific body parts during the sex scenes, which can be very challenging," he says. For example Braun struggled on "Captain Marvel XXX" when trying to craft a costume that would expose the breasts of actress Kenzie Taylor without also damaging the integrity of the skintight suit.
Just like in the Marvel movie, Taylor wore both the green/black and red/blue color ways of Captain Marvel's suit, which meant they had to craft four separate costumes to accommodate for the exposed breasts and covered breasts.
"Between finalizing the design, screen-printing the fabrics, casting the molds, and the countless fittings, it typically takes me four to six months to make all the costumes for each project."
The same practice applies for the multitude of super suits worn by male actors, who need the suit to maintain structural integrity with the groin area removed. When working with such stretchy fabric, it's not as simple as ripping a hole or making a tear. The costume must be designed and fitted with a hem around the opening, or else the entire costume risks getting torn apart, unraveling, or shifting during vigorous activity. Fortunately, for the superheroes who wear trunks on the outside of their tights, hiding the opening is much easier.
Braun is willing to appeal to fanboys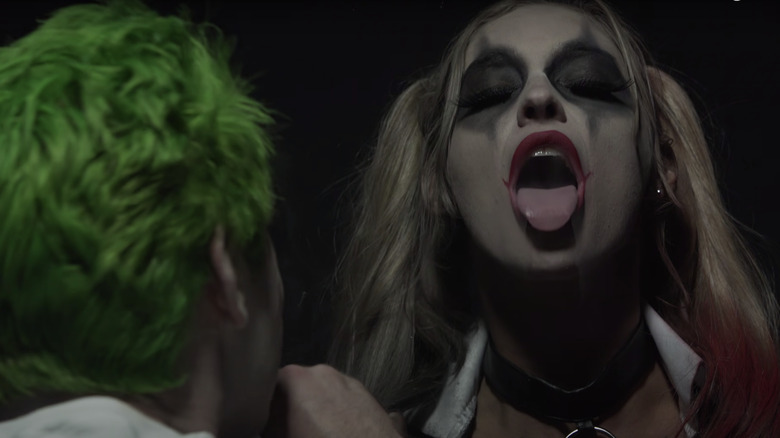 Axel Braun / Wicked Pictures
Unless studios give fanboys what they want, they've called for boycotts and started virtual campaigns targeting studios in the hopes that they will put out movies that appease their needs. Axel Braun says that he is "more than content" with mainly appealing to fanboys. His work is intentionally comic book accurate, motivated by authenticity than the need for broad audience appeal.
"The fact that I don't have to answer to marketing execs who have never read a comic book but need to sell Happy Meals definitely allows me way more latitude," he says. "I am first and foremost a fan, which is probably why my movies are successful ... I am the target audience." There's a lot to be said about diehard fans working within the fandom space (Steven Moffat of "Doctor Who" fame comes to mind), but Braun seems to have cracked the code.
He tells me that his process in writing parody films is "grueling," especially when it comes to properties that have humongous existing fanbases. "Sometimes the inspiration comes really quick, like in the case of 'Captain Marvel,' which I started writing in the multiplex parking lot after seeing the movie, and sometimes I'm literally finishing a script the night before the first day of shooting, which was the case for "Deadpool XXX.'"
Not only does Braun have to figure out ways to tell compelling (and sexy) stories, he also has to make sure the interactions make sense in universe. Braun solved the problem of Rogue from X-Men's inability to touch people without killing them for "Wolverine XXX: An Axel Braun Parody" by pairing her up with Deadpool who regeneratively heals the effects of her touch on himself, and finally figured out how to make it make sense why Harley Quinn would be infatuated with the Joker.
Braun wins the awards superhero fans crave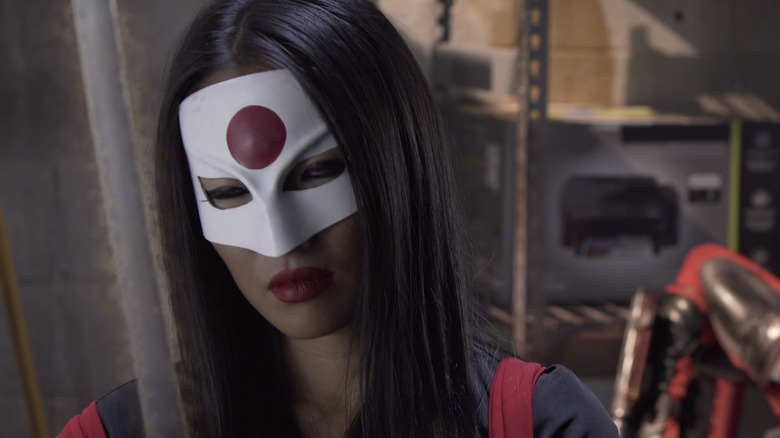 Axel Braun / Wicked Pictures
During this year's Academy Awards, the "Oscars Cheer" and "Fan Favorite Movie" awards went to "Justice League" and "Army of the Dead," both directed by Zack Snyder and voted in by his zealous fan base. Many took the Synder-bro dominance as an act of fandom "revenge" for the constant perceived snubs of superhero movies at the Oscars. While superhero movies have yet to take home the top prizes with the Academy, Braun has reached legendary director status thanks to the successes of his films. According to Braun, he believes the difference lies in the median age and demographic of Academy members.
"Superhero movies may not be their cup of tea, but we have seen acting Oscars awarded to actors playing comic book characters," he says. "I think at some point, the right movie could end up snagging a Best Picture award."
Parody films may be his calling card, but just like in Hollywood, superhero films aren't the only films he puts out. In 2019, Braun won the AVN Movie of the Year for the fourth time, with his first non-parody feature in 15 years, "The Possession of Mrs. Hyde," shot in black and white CinemaScope. If you didn't know any better, the non-explicit images could easily pass for an A24 release.
Braun beats the big leagues to the punch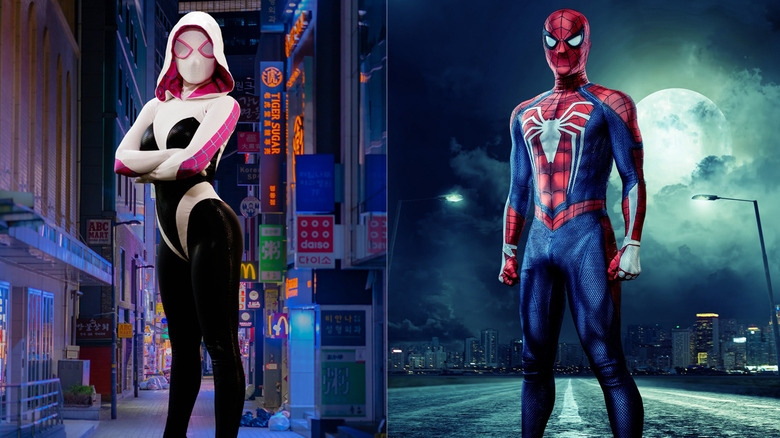 Axel Braun / Wicked Pictures
As of publication, Braun's next comic book parody film "Spideypool XXX" is soon to debut. The film features the long-awaited crossover between Spider-Man (Tyler Cruise) and Deadpool (Seth Gamble), with a special live-action debut from Spider-Gwen (Blake Blossom). These are crossovers that superhero fans have been begging Marvel and Sony to make happen for years, but leave it to the adult entertainment industry to make it happen. Sure, adult films allow fans to see their wildest fantasies and shipped relationships play out in real life, but without the red tape of licensing and rights to bog them down, Braun is able to play out comic book storylines we've only been able to fantasize about.
"The Dark Knight XXX" remains one of the most accurate live-action adaptations of "The Killing Joke" in existence, the "Captain Marvel XXX" lets Carol and Maria Rambeau be gay together, and this is just scratching the surface of the multitude of ways Braun's superhero parodies give fans exactly what they've been asking for. All of his parody films can be found from his official website, or through Wicked Pictures, but be warned that both links, as should be expected, are not safe for work.