Beverly Hills Cop 4 Has Finally Found Its Director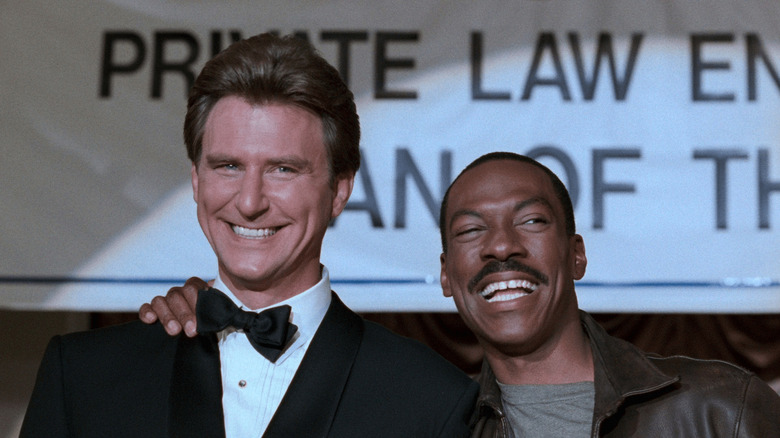 Paramount Pictures
"Beverly Hills Cop 4" has been in production for a long while, with star Eddie Murphy announcing plans for the next sequel in the beloved 1980s franchise back in 2019. The idea for "Beverly Hills Cop 4" has been around since the 1990s, but it's been 28 years since the last installment, 1994's "Beverly Hills Cop III." Murphy originally said that the plan was to begin shooting the sequel immediately after finishing his other legacy sequel, "Coming 2 America," but then the pandemic happened and well-laid plans had a tendency to disappear. 
Now, the movie has made a major step forward by securing a new director after Adil El Arbi and Bilall Fallah left the project in order to focus on their "Batgirl" movie for HBO Max. According to Deadline, rising commercial director Mark Molloy will be stepping in to helm the flick as his feature film debut. 
Back to Beverly Hills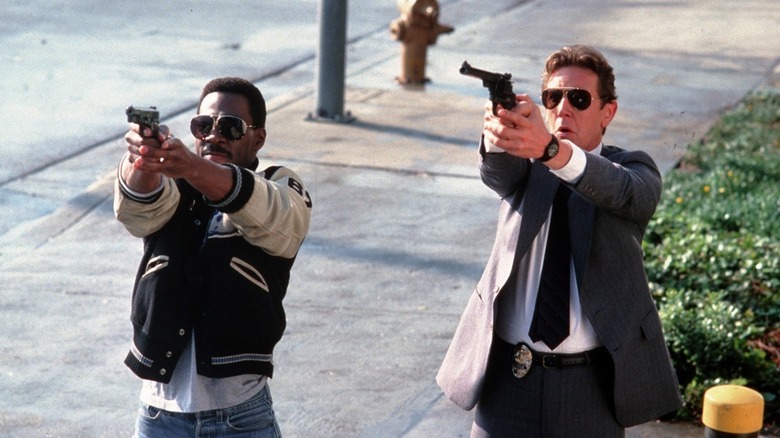 Paramount Pictures
The "Beverly Hills Cop" movies followed Detroit police officer Axel Foley (Murphy), who brings his hard-hitting, street-smart style of policing to Beverly Hills. Along the way he befriends some of his fellow officers, including Detective Billy Rosewood (Judge Reinhold), though he always has to reconcile his upbringing and former life with the posh West Coast world he now inhabits. According to Deadline the project is still in development, with no set production start date, but confirmation of a director is certainly a big step forward. 
Molloy is an up-and-coming commercial director best known for his clever ads for Apple. A YouTube video essay explaining Molloy's unique talents make him seem like the perfect fit for a "Beverly Hills Cop" film. His work is rooted in humanity and the mundane, using everyday moments to create wonder. Much of the comedy in this franchise comes from the absurdity of people and their actions, so he should more than fit the bill. Molloy's filmmaking style is rich, with warm lighting and varying depth of field. He was nominated for a Director's Guild of America award for Outstanding Directorial Achievement in Commercials for his Apple ad, "The Underdogs."
The franchise was originally owned by Paramount, but was picked up by Netflix for the fourth installment in late 2019. Jerry Bruckheimer returns as producer, following his work on the first three films. While "Beverly Hills Cop" is beloved, the sequels follow a pattern of diminishing returns, so here's hoping that Molloy and Netflix can breathe some fresh life into this nearly 40-year-old franchise.