How Moon Knight Prepared Justin Benson And Aaron Moorhead To Direct Loki Season 2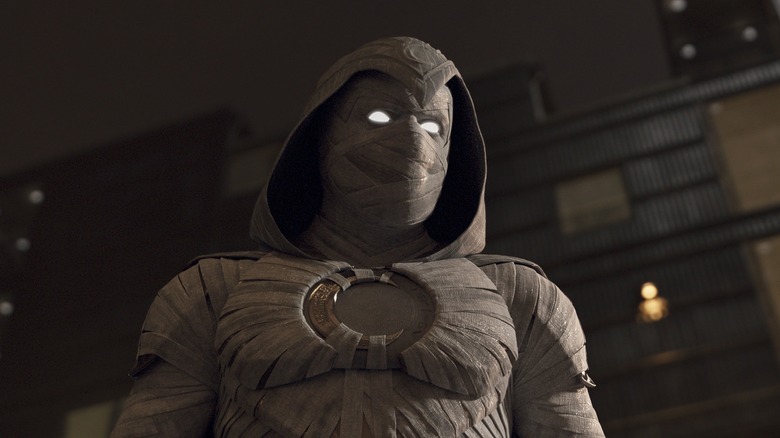 Marvel Studios
For those clued in and paying attention to early reactions on social media and among journalists on a consistent basis, it certainly seems as if every new Marvel project tends to come with prepackaged declarations of being "unlike anything you've seen before." At a certain point, that either has to be carefully parsed as recurring hyperbole or, perhaps, taken at face value when actually applicable. With the arrival of the first 2 episodes of "Moon Knight," I'd argue that we've finally received a fresh franchise entry that actually lives up to such a relatively tired and overused descriptor. The casting of someone as charismatic as Oscar Isaac easily plays into that, of course. The nifty camerawork and editing during crucial moments has helped make this series feel a cut above the MCU's usual standards, as well. So what common ground links both of these elements (and more!) together? Well, that'd be the impressive directing work on display throughout the series to this point.
Filmmakers Justin Benson and Aaron Moorhead have remained familiar sights on the indie circuit for some time now before getting their biggest break yet with Marvel. But not only are they leaving their mark on "Moon Knight" with episode 2 and the upcoming fourth, but they have already been given the responsibility of guiding season 2 of another Disney+ series, "Loki." Not every director gets the benefit of testing out their comfort level with Marvel on one project before moving on to a greater scope and scale on the next one, but that's exactly where Benson and Moorhead found themselves after impressing the Marvel brass so thoroughly with their work on "Moon Knight." We're only just getting a sense of that with the recent airing of episode 2 and episode 4 still to come, but luckily both directors are opening up and talking about how this experience helped them immeasurably on "Loki." Check out their full comments below.
'Complexity in being outcasts'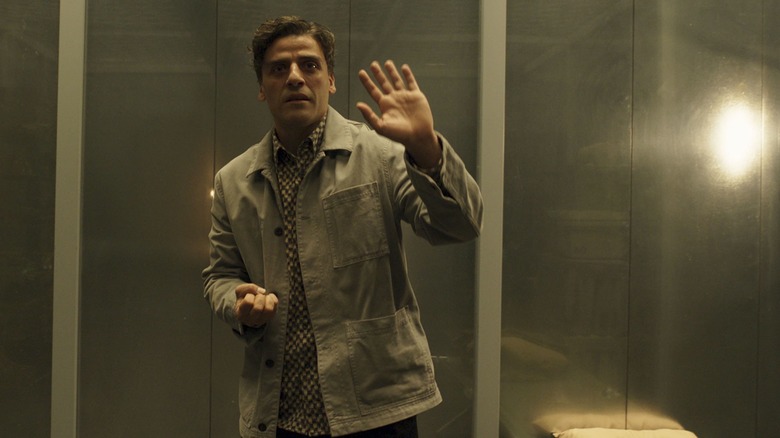 Marvel Studios
Directing duo Justin Benson and Aaron Moorhead ("Resolution," "Endless," "Spring," "Synchronic") recently talked to Collider about their unique collaboration with Marvel. Naturally, the pair were asked about how exactly they landed the "Loki" gig after taking their first steps into the superhero franchise with "Moon Knight." According to Moorhead,
"I mean, we're still kind of even processing being handed that job. But I suppose what we can say about it is that we're really, really proud of what we've done on 'Moon Knight.' I think that Marvel really likes what we're able to do on 'Moon Knight.' And so we're hoping to kind of take all the lessons that we learned, which are infinite, the unbelievable amount of life experience, and craft, and art that we made in 'Moon Knight.' And we want to take all of that and kind of bundle it back together as we lead 'Loki.'"
On the surface, the characters of Loki and Moon Knight would seem to be as disparate and unrelated as it gets — one a mentally ill individual coping with dissociative identity disorder and embracing his darkest impulses, the other a magical space alien tumbling down the multiverse on a quest for redemption — but the two directors managed to tap into one particularly interesting connection between them. Benson explains that "...it's also nice to be tackling another character in the MCU who is defined by being different than the rest of the pack." After Moorhead chimes in once again to describe both of them as an "outcast," Benson goes on to state:
"They all have complexity, but these two have complexity in being outcasts, and there's something about that that feels very special and an honor to tackle."
Could Benson and Moorhead find themselves on their way to becoming the franchise's next iteration of the Russo brothers? Personally, I kind of hope not, as they both clearly have lots of talent and ideas that would be best served outside the IP machine. But for as long as the folks at Marvel have them, we should all be looking forward to seeing their names pop up in the credits.