Rob Lowe To Team With Santa Clarita Diet Creator Victor Fresco For New Netflix Series Unstable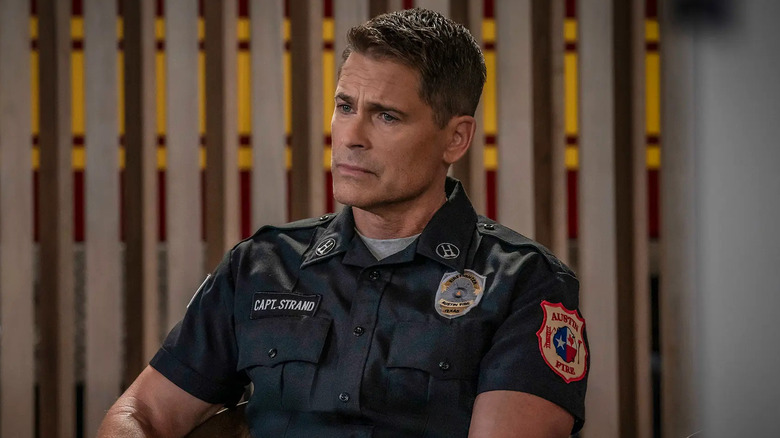 20th Century Television
To completely mangle a line from 1975's "Monty Python and the Holy Grail," Hollywood 'tis a silly place. That might sound disparaging, but it's not in this case. This story is delightful. Rob Lowe and his son John Owen Lowe are doing a comedy series inspired by John Owen's social media trolling of his father, according to Variety. They are not only starring in the upcoming Netflix series "Unstable," but they co-created it with Victor Fresco, with all three acting as executive producers. 
Rob Lowe is no stranger to comedy with things like "Austin Powers: The Spy Who Shagged Me," and "Parks and Recreation." His son is a writer on his father's series "9-1-1 Lone Star," and has had acting roles alongside him in "The Grinder," "Holiday in the Wild." By the way, he even live-trolled his father when Rob appeared on "The Ellen Show" back in 2019.
"Unstable" will follow an introverted young man who gets a job with his eccentric and successful pop in a biotech research company. The idea, according to the site, is to "save him from disaster." If nothing else, getting to watch Rob Lowe and his doppelganger son rib each other in a series is going to be fun for those of us who grew up with the Brat Pack.
Inspired by Rob Lowe's son trolling him on social media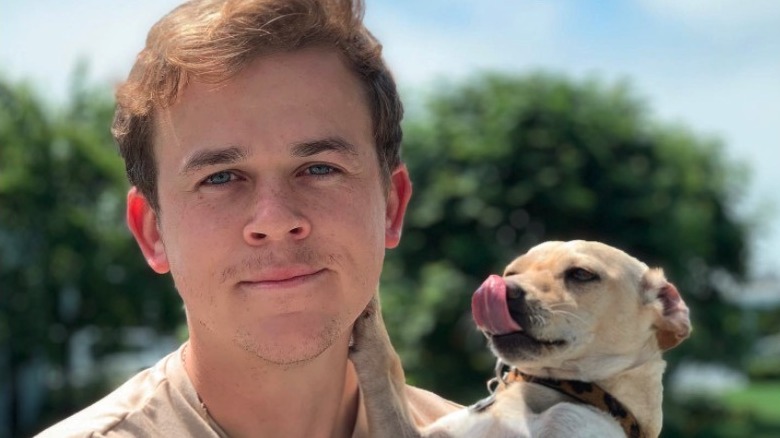 Rob Lowe - Instagram
Victor Fresco added to this mix makes it even better, as he's the creator of the brilliant cannibal series "Santa Clarita Diet" which starred Drew Barrymore and Timothy Olyphant. He's also known for his work in "Mad About You," and "My Name is Earl." 
Rob Lowe is currently starring in the series "9-1-1 Lone Star" and has appeared all over television forever with series like "The West Wing," "Parks and Recreation," "Wild Bill," and "Brothers & Sisters." He's voiced Simba in the animated series "The Lion Guard," and even Captain Marvel in two episodes of "Young Justice." He hosts the podcast "Literally! with Rob Lowe." 
Tracey Pakosta, Netflix's head of comedy told the site:
"We are very excited to be working with Victor, Rob and John Owen. The three of them – and their wildly funny, smart sensibilities – are a perfect fit for our growing slate of scripted comedies."
This is so intriguing, probably more so than it should be. I'm really excited to see if Rob's other son Matthew Lowe (who passed the bar exam in 2019) shows up on the series, as he's also known for trolling his dad on social media.