Bob Odenkirk Will Follow Better Call Saul With AMC Dramedy Series Straight Man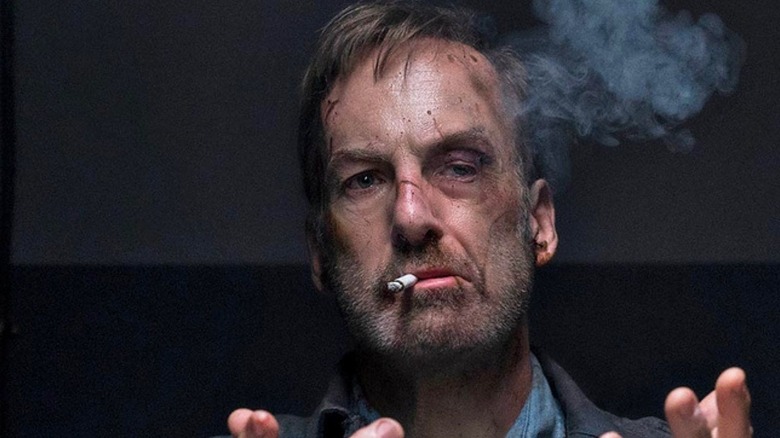 Universal Pictures
We may receive a commission on purchases made from links.
"Better Call Saul" and "Nobody" star Bob Odenkirk is set to star in a new series for AMC Networks called "Straight Man." The series, based on the novel by Pulitzer Prize-winning author Richard Russo, will be directed by Peter Farrelly.
"Straight Man" is the story of a man named William Henry Devereaux Jr., played by Odenkirk, who is having a midlife crisis. Devereaux is the chairman of the English department at Railton College, a school with little money in the Pennsylvania rust belt. The novel's story is told in the first person, which would lead one to believe — though this is totally a guess on my part — that there might be voiceovers. If anyone can handle that, it's Odenkirk, who will be on his third series for AMC after "Better Call Saul" and "Breaking Bad." 
By the way, if you haven't yet seen Odenkirk in "Nobody," you really should. He is a riot through the entire wild ride of a film, and if you're looking for something really fun and engaging, I highly recommend it. 
'Something lighter than my recent projects'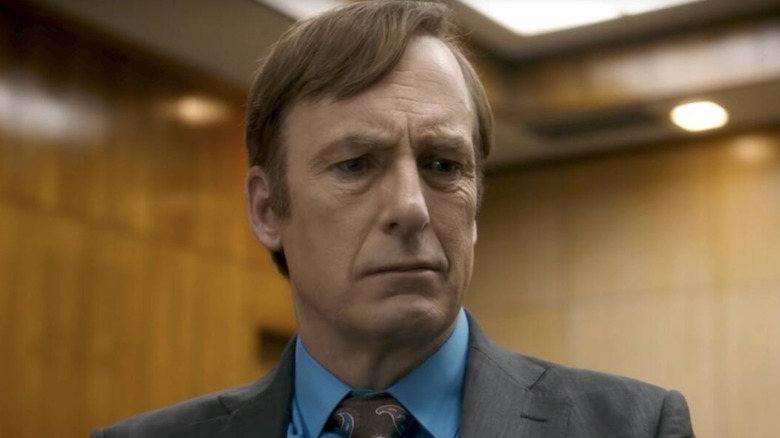 Sony Pictures Television
"Straight Man" will be a dramedy, and is set to premiere on AMC+ and AMC sometime in 2023. Odenkirk said of the project:
"I loved Paul and Aaron's take on Richard's excellent, entertaining novel. Once again a project with AMC with a focus on character depth and sensitivity. This milieu (academia) seems very pertinent to the conversations we're all having. I am drawn to the tone of humanity and humor in the novel and I look forward to playing this role – something lighter than my recent projects but still closely observed and smart."
It will be great to see Odenkirk do "something lighter" — particularly with his extensive comedy writing background. No one plays a sort of everyman in crazy situations better than Odenkirk, and as the Amazon description for Russo's 1997 novel describes it as "uproarious," this seems perfect. It's no wonder the project is being fast-tracked. Apparently, there is a threat against a goose (who graces the book cover) on live television in the novel, which is certainly intriguing to those of us who have been chased around a parking lot by geese.
The novel is being adapted for TV by Aaron Zelman and Paul Lieberstein, who are serving as co-showrunners. AMC is developing the show with partners Sony Pictures Television, TriStar TV, and Gran Via. Executive producing are Zelman, Lieberstein, Odenkirk, Farrelly, Russo, Naomi Odenkirk, and Marc Provissiero. AMC Networks has a lot coming up in 2023 including a new "Orphan Black" series called "Orphan Black: Echoes," "The Driver" with Giancarlo Esposito, and two "Walking Dead" spinoffs.