Nancy Meyers To Return To Directing After Seven-Year Absence With Netflix Comedy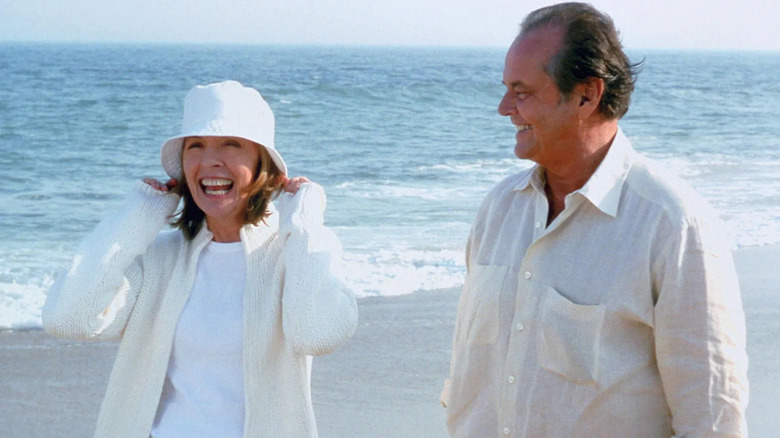 Sony Pictures
In our time of need, Nancy Meyers has returned! The filmmaker behind some of the most comforting movies of all time has struck a deal with Netflix to write, direct and produce a new film for the streamer. Deadline has described the film as an ensemble comedy but otherwise, no information has been revealed in terms of casting, plot, or even a title. But of course, none of that matters because Meyers' name is more than enough to spark excitement! Without Nancy Meyers, the would be no "The Holiday," and without that movie's existence, the video of Jude Law saying "I am daddy" wouldn't be forever immortalized on the internet. 
Over the past 40 years, writer/director Nancy Meyers has blessed us with favorites like "The Parent Trap," "Something's Gotta Give," and "The Intern" just to name a few. Her movies famously center on lightness, catharsis, and love, and through these stories, Meyers has crafted her own signature cinematic language. In terms of specifics, we don't know what to expect from the upcoming film but it's easy to imagine that turtlenecks and wine glasses will be abundant, likely with the backdrop of an all-too-important, breathtaking Nancy Meyers kitchen. How many kitchen islands will her latest female protagonist lean on? What will they bake in their ridiculously spacious oven? Details would certainly be nice, but I'm guessing we'll be on board no matter what.
Nancy Meyers returns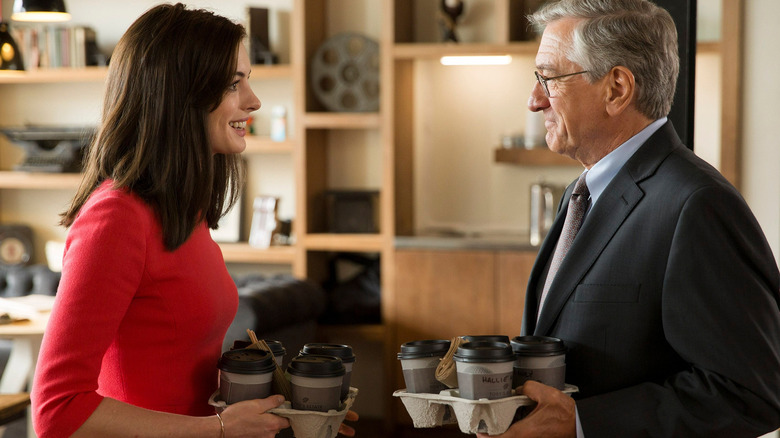 Warner Bros.
This upcoming film will mark Meyers' first directed feature since 2015's "The Intern." Her most recent project, made in 2020, was also with Netflix, but perhaps flew under the radar because it was a short film released on the streamer's social channels. "The Father of the Bride Part 3(ish)" reunited the cast of "Father of the Bride" and "Father of the Bride Part II," also inviting Robert De Niro, Florence Pugh, and Ben Platt to the party. The reunion came in the midst of the pandemic, to benefit World Central Kitchen. According to the Deadline, this mini-project served as the beginnings of a relationship with Meyers and Netflix film head Scott Stuber. When an idea for a new feature came along, Meyers and Stuber decided to team up once more.
With this new project, Netflix continues its track record of carving aside ample recourse for beloved auteurs. Getting movies made in the studio system remains a struggle that even big names like Martin Scorsese and Nancy Meyers are not exempt from, despite having several money-making hits under her belt and an Oscar nomination to boot. Meyers discussed this struggle back in 2015 when "The Intern" finally made its way to theaters, revealing to IndieWire that getting her films made is no easy feat thanks to Hollywoods changing landscape. Meyers said:
It took a while because I did not set it up at a studio... I didn't set it up was that it was very clear that the landscape had changed in movies, and budgets of any size weren't really given to movies I make anymore. I thought I should package this movie ahead of time, rather than be a part of something, and it backfired. It wasn't an immediate go for anybody, but it was always worth thinking about. I kind of got down the pipeline at a lot of places but I didn't get anyone to pull the trigger because, honestly, when was the last time you saw a movie like this from a studio?