One Scene Completely Changed How The Writers Approached Better Call Saul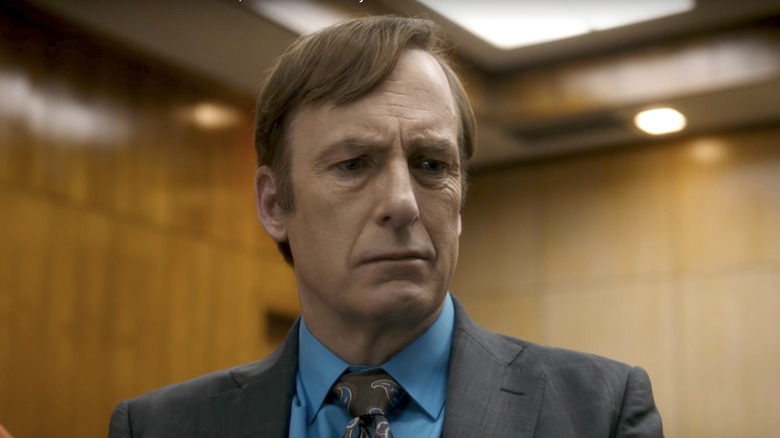 AMC
"Better Call Saul" had a tricky road to navigate before people realized it was a great show. Before it premiered, there were rumors that the "Breaking Bad" prequel series would be a half-hour courtroom comedy, following the same comedic tone as the scenes where the character of Saul Goodman appeared on "Breaking Bad."
Somehow, giving a rather simplistic character a prequel worked like gangbusters. Bob Odenkirk did what Bryan Cranston had done with Walter White, showing that comedians can make for incredible dramatic actors. Odenkirk turned Saul into a tragic figure, and as the first season went along and the second season deepened every aspect of the show, it became quite clear that the story of Jimmy McGill was much more interesting than that of Saul Goodman.
This is in no small part due to the ensemble of actors and characters in "Better Call Saul." From returning characters from "Breaking Bad" like Mike (played by Jonathan Banks) and Gus (Giancarlo Esposito), to new characters like Nacho (Michael Mando), Lalo (Tony Dalton), and Kim Wexler (Rhea Seehorn). Then there's Jimmy's brother, Chuck McGill (Michael McKean), an unusual antagonist and one of the keys to unlocking the character of Jimmy McGill.
Family court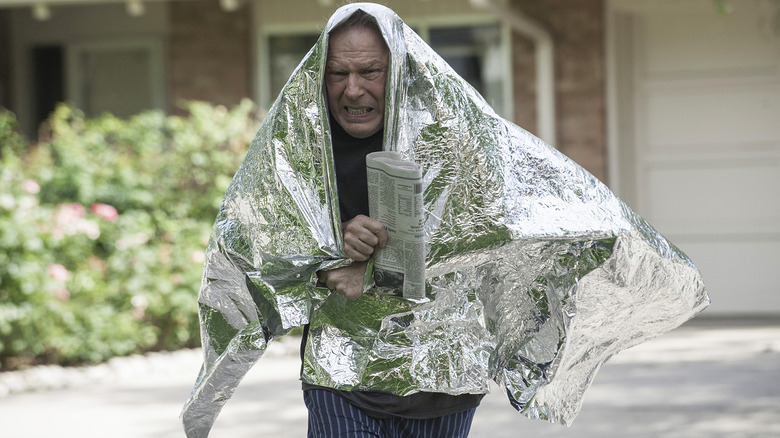 AMC
Within seconds, it was clear what Chuck represented in "Better Call Saul": a straight arrow, a stern, cold man who prided himself on being the unwavering moral warrior and defender of the judiciary system, one who could never be okay with Jimmy's legal slips.
The conflict between the two, with Chuck always disapproving of his brother and Jimmy taking shortcuts and bending the rules to his advantage, drove the first half of the show. In a way, you can divide "Better Call Saul" in two halves: before and after Chuck. The first three seasons kept Jimmy's world of law and Mike's world of crime mostly separate, with Jimmy's story mostly involving Chuck in some capacity. But from the fourth season on, Jimmy's and Mike's stories became more intertwined, and Jimmy started drifting closer and closer to the criminal underworld where he thrived in "Breaking Bad." 
'What is being Jimmy's brother like for Chuck?'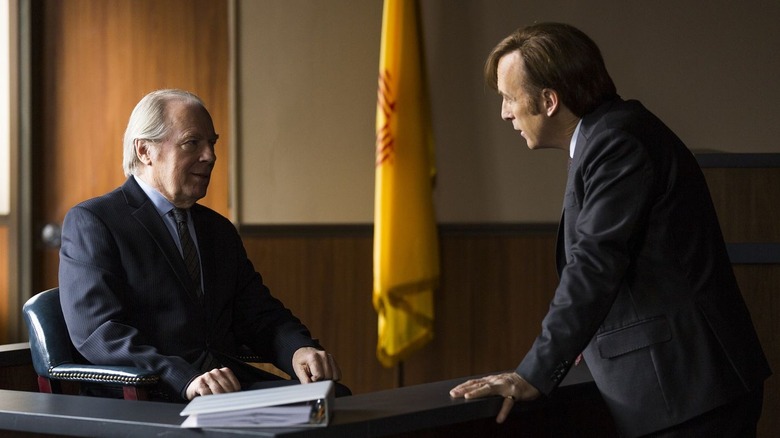 AMC
During an extensive interview with Collider, "Better Call Saul" showrunner and co-creator Peter Gould spoke of how it was this relationship between Jimmy and Chuck that completely changed how the writers approached the show. Specifically, it was the first scene with the brothers, where we first discover Chuck has no working lights or appliances in his house and hasn't been at work for over a year.
"The two actors were electric together, but there was something that Michael McKean brought to the character that I didn't completely understand when writing it. Although it was there, I think, in the text, I didn't understand it, which was his pride ... in his accomplishments, and in his brain, and also the fear of being helpless."
According to Gould, it was that moment that led the writers to ask themselves one question: "We know what being Chuck's brother is like, but what is being Jimmy's brother like for Chuck?"
That simple question, the showrunner explains, ended up driving the whole story.
"Because I don't think Jimmy would be the man he's become in Season 5 without Chuck, and without the experience of having Chuck as a brother, and without the experience of having his heart broken by Chuck so deeply," Gould continued.
This relationship was the secret sauce that made "Better Call Saul" stand apart from its predecessor, with the slow estrangement between the two making for a tragic, compelling, and heartbreaking story.