House Of The Dragon: Release Date, Cast, And More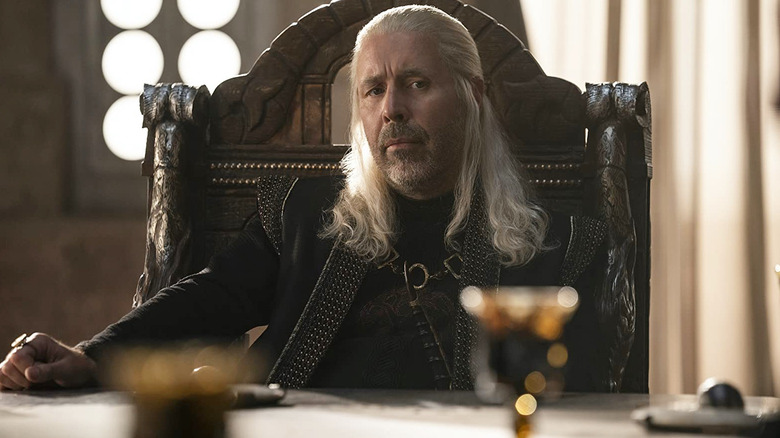 HBO
(Welcome to ...And More, our no-frills, zero B.S. guide to when and where you can watch upcoming movies and shows, and everything else you could possibly stand to know.)
Ah, it seems like only yesterday (either that or a lifetime ago; time works in strange ways) that everyone was sharing their piping-hot takes about the final season of HBO's fantasy juggernaut series "Game of Thrones" and all the ways it went wrong, as well as some of the ways it went right. Over the three(-ish) years since then, HBO has scrapped its plans for a prequel show about the end of the Golden Age of Heroes and the secret origins of the White Walkers, begun developing even more spinoff series centering on characters like Princess Nymeria of Ny Sar and Ser Duncan the Tall of the duo "Dunk and Egg" (not the name of a Westeros punk-rock band, sadly), and no, of course, George R.R. Martin still hasn't finished writing "The Winds of Winter," don't be silly.
Martin has, however, joined forces with Ryan J. Condal to co-create "House of the Dragon," a "Game of Thrones" prequel show based on his "Fire & Blood" tome detailing the sordid history of House Targaryen (from which the Mother of Dragons herself, Daenerys Targaryen, is descended). So, since we're waiting for season 4 of "Succession" anyway, let's discuss another HBO series about a powerful family of dysfunctional white people conspiring against one another to ascend to their aging patriarch's (quite literal, in this case) throne.
Release date and where you can watch it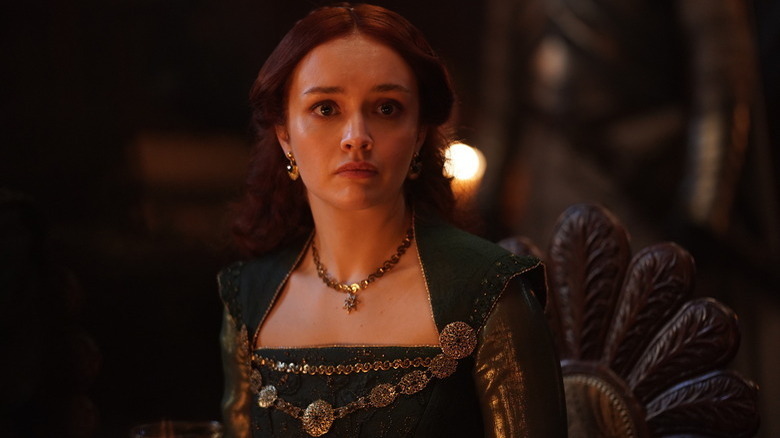 HBO
HBO has scheduled "House of the Dragon" to debut on August 21, 2022, with new episodes streaming on HBO Max the same day they air. And yes, for those who've been keeping up on their major TV premiere dates, that's a mere two weeks before Amazon's own costly fantasy prequel TV show, "The Lord of the Rings: The Rings of Power," begins streaming on Prime Video. 
Question is, which of these series will emerge victorious in this sure-to-be-bloody battle for genre supremacy? Will it be "House of the Dragon," another grim, punishing fantasy saga of political intrigue that's banking on the masses being ready for even more familial betrayals and backstabbings after its predecessor's divisive final season(s)? Or will it be "The Rings of Power," a mostly hobbit-free adventure that's arriving less than a decade after Peter Jackson's "Hobbit" movie trilogy left the masses wondering if maybe there is such a thing as too much time spent in Middle-earth? All bets are off when it comes to what's shaping up to be a true clash of kings. (Sorry, not sorry.)
What is House of the Dragon?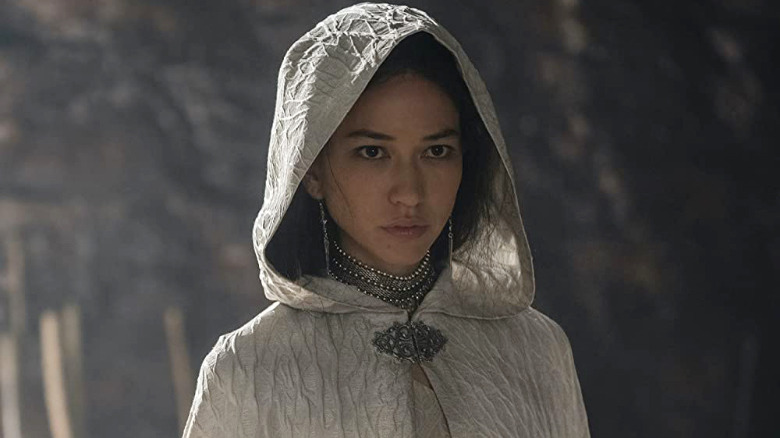 HBO
"House of the Dragon" takes place 200 years prior to the events of "Game of Thrones," at a time when House Targaryen ruled the Seven Kingdoms and King Viserys I Targaryen sat comfortably on the Iron Throne (or as comfortably as one can in that extremely pointy chair). Viserys I on the series is described as being "a warm, kind, and decent man," so he basically might as well have a piece of paper taped to his back reading, "Stab me."
Depending on how long "House of the Dragons" runs, the show could wind up covering both the events leading into the Targaryen civil war, aka the "Dance of the Dragons," as well as the war of succession itself and the continued decline of the Targaryens' grip on Westeros. We already know it all ends with Daenerys and her brother, the would-be heir to the Iron Throne Viserys III (Harry Lloyd on "Game of Thrones"), living in exile in Essos two centuries later, so the goal of the series will be to hook viewers with a compelling tale of antiheroes doomed to fail in some respect.
House of the Dragon director, crew, and more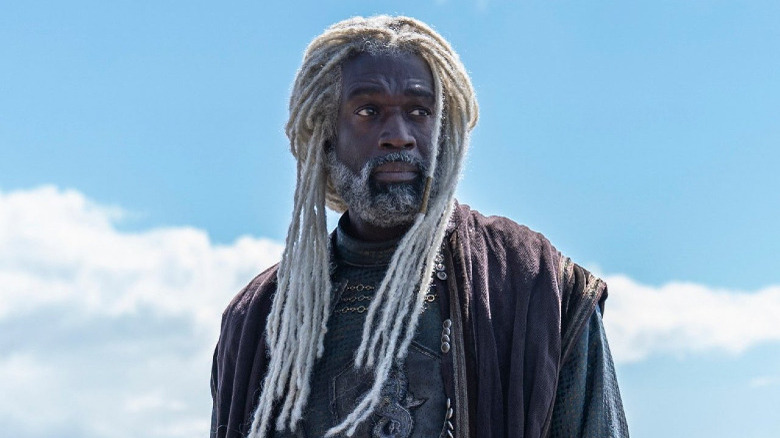 HBO
Joining Condal as co-showrunner on "House of the Dragon" while also serving as its main director is Miguel Sapochnik, who previously helmed such critically-acclaimed, spectacle-heavy "Game of Thrones" episodes as "Hardhome," "The Battle of the Bastards," and "The Winds of Winter." And yes, he also directed the show's infamous penultimate episode, "The Bells"; say what you will about that chapter (no, really, speak freely), but its visuals and sense of craft were not at all the main problems.
Condal, for those who are not familiar, co-created the alien invasion series "Colony" and co-wrote the Dwayne Johnson tentpoles "Hercules" and "Rampage," so he's definitely got a taste for different varieties of genre fare. The combination of "Game of Thrones" creatives like Sapochnik and Martin (who's also an executive producer on the show) and a Westeros newcomer like Condal could be just the mix of talent that "House of the Dragon" needs to form its own unique identity while still feeling very much part-and-parcel with its predecessor. Mind you, that is not to say we shouldn't still approach this series with a healthy dose of skepticism all the same.
House of the Dragon cast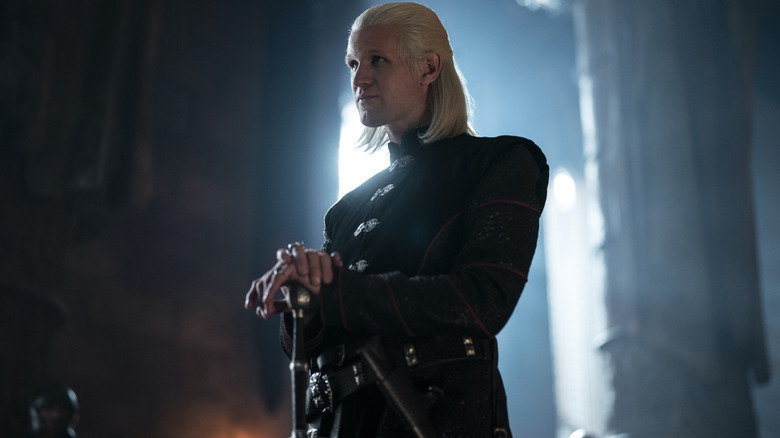 HBO
The "House of the Dragon" cast isn't filled with household names, per se, so much as character actors who tend to do a fine job, no matter the quality of the film or series around them. Their ranks include Paddy Considine ("The Outsider") as King Viserys Targaryen, Olivia Cooke ("Ready Player One") as Alicent Hightower, Emma D'Arcy ("Truth Seekers") as Princess Rhaenyra Targaryen, Steve Toussaint ("It's a Sin") as Lord Corlys Velaryon (aka The Sea Snake), Eve Best ("Fate: The Winx Saga") as Princess Rhaenys Targaryen, Fabien Frankel ("The Serpent") as Ser Criston Cole, Sonoya Mizuno ("Devs") as Mysaria, Rhys Ifans ("The King's Man") as Otto Hightower, and former "Doctor Who" star Matt Smith as Prince Daemon Targaryen.
Do I expect you to remember exactly who's who while watching the "House of the Dragon" premiere? Yes Certainly not. No, it's going to be "Game of Thrones" all over again as we (and by "we," I mean those not already well-versed in their Targaryen history) all do our best to keep everyone's names in order and not just refer to characters as "The Old King Guy," "The Eleventh Doctor Cosplaying in Westeros," and so on.
House of the Dragon trailer and synopsis
Based on George R.R. Martin's "Fire & Blood," the series, set 200 years before the events of "Game of Thrones," tells the story of House Targaryen.