Daily Podcast: The Future Of Spider-Man In The MCU (And Beyond)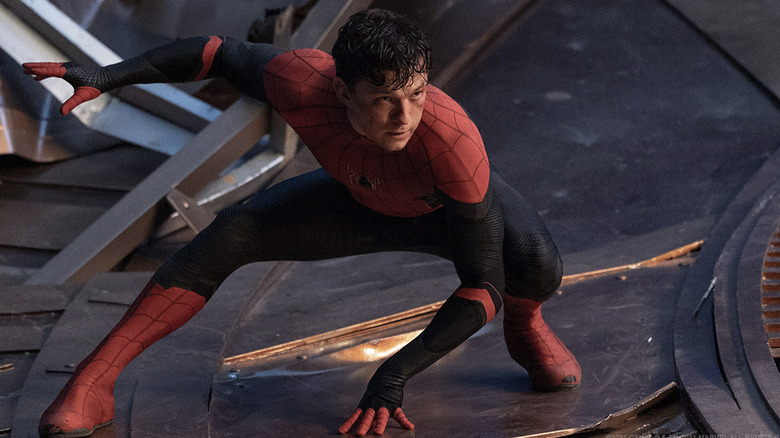 Sony Pictures
On the March 29, 2022 episode of /Film Daily, /Film editor Ben Pearson is joined by /Film editor Brad Oman to talk about the latest film and TV news, including the future of Spider-Man in the Marvel Cinematic Universe and beyond.
Opening Banter:
In The News:
Morbius Director Says Venom's Universe Has A Spider-Man (And We'll Meet Him 'Soon')

Which Spider-Man do you think exists in Venom's universe?

Do you think it's Tom Holland's Spider-Man?

Do you think it's either Andrew Garfield or Tobey Maguire?

Do you think Sony would recast the role again so soon?

Could Espinosa have meant "spider-person" instead of Spider-Man, given the upcoming Silk movie?

Will Miles Morales be introduced in live-action before or after the completion of the Spider-Verse movies?

More broadly, what do you think about the future of Spider-Man in the MCU after the events of Spider-Man: No Way Home?

Do you think Spider-Man will factor into the events of Doctor Strange in the Multiverse of Madness, given that film was originally going to come out before No Way Home?

Will Tom Holland continue on as Spider-Man in a new trilogy now that the Uncharted franchise is a success for Sony?

Will Zendaya and Jacob Batalon return?
Also mentioned:
All the other stuff you need to know:
You can find more about all the stories we mentioned on today's show at slashfilm.com, and linked inside the show notes.
/Film Daily is published every weekday, bringing you the most exciting news from the world of movies and television as well as deeper dives into the great features from slashfilm.com.

You can subscribe to /Film Daily on Apple Podcasts, Google Podcasts, Overcast, Spotify and all the popular podcast apps (RSS).

Send your feedback, questions, comments and concerns to us at peter@slashfilm.com. Please leave your name and general geographic location in case we mention the e-mail on the air.

Please rate and review the podcast on Apple Podcasts, tell your friends and spread the word!

Thanks to Sam Hume for our logo.