Bringing Out The Dead Was An Exhaustive Process For Nicolas Cage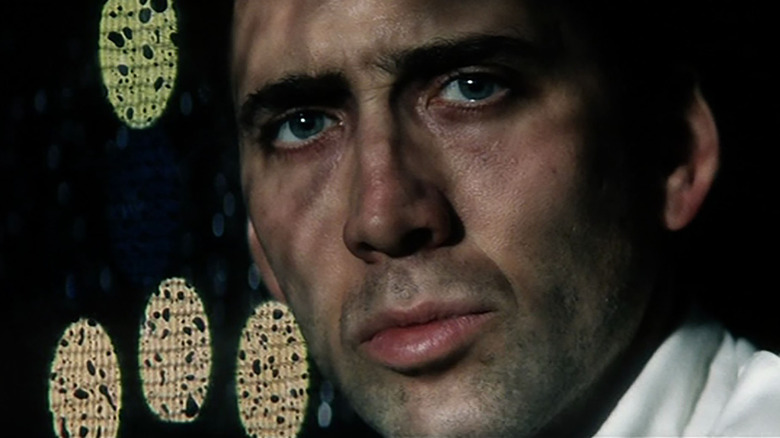 Paramount Pictures
Martin Scorsese's "Bringing Out the Dead" is an underappreciated masterpiece about the people who slip through the cracks of society, as witnessed by an insomniac paramedic played by Nicolas Cage. It's a gritty, harsh look at New York City and the plight of healthcare workers just trying to help the wounded and sick survive. 
Cage takes his job very seriously, and he did ride-alongs on ambulances to witness firsthand what paramedics go through on a shift. The experience was an intense one, as Cage was forced to face suffering and the fragility of mortality in a very real way. In an interview to promote the film back in 1999, Cage shared his exhaustive experience learning about the world of emergency medicine and filming a movie almost entirely at night.
A grueling shoot that helped inform the performance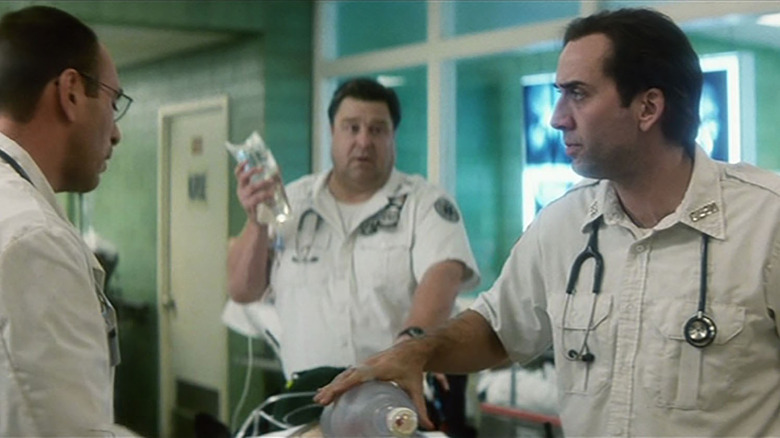 Paramount Pictures
When asked about what it was like to ride along with real paramedics to understand the role, Nicolas Cage was candid about just how scary it is to witness life-or-death situations:
"I found it terrifying and depressing. I saw more things in some places than I did in others. But sometimes, nothing will happen and it's like a microcosm of life and you think you're invincible, like that's the way life really is, and then you get something horrible that happens and you realize that's the reality of the situation." 
There was more to Cage's haunted facial expressions than just good acting and thinking about the horrors he saw on his ride-alongs. It turns out that the shoot took five long, dark months, and Cage was flying across the country from the New York City production location to home in Los Angeles:
"There were two things happening. I was exhilarated by the fact that I was working with Martin Scorsese, by the fact that I was working with Patricia Arquette, and by the fact that I was working with a great cast, in general. So I was really kind of up about that, but the fact that we were on the movie for five months, all nights pretty much, was pretty intense. Plus, I was flying home all weekend to be with my kid, and then flying back, and that sort of added to the exhaustion."
Cage has never phoned in a performance in his lengthy and varied career, but few of his performances have had the authentic intensity of "Bringing Out the Dead." It's one of Cage's quieter roles, but the exhaustion in his eyes is incredibly powerful. He might not be a method actor, but what he endured to make the film helped inform his performance in the end.