The Oscar Nominated Screenplay That Didn't Require Any Writing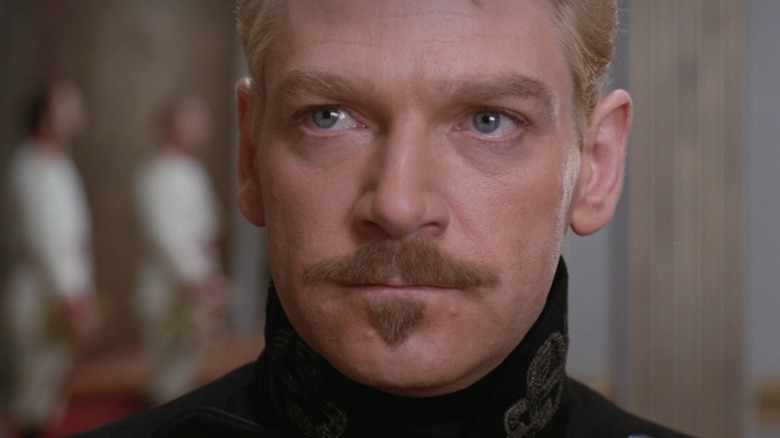 Columbia Pictures
Kenneth Branagh came out of the gate scorching hot, earning Best Director and Best Actor nominations for his directorial debut "Henry V" in 1989. The man has been nominated for eight Academy Awards over the course of his film career as an actor, director, producer, and even for Best Live Action Short Film. He also has received two nominations as a writer, and Branagh just took home the Oscar for Best Original Screenplay for his highly autobiographical film "Belfast." While not the most innovative or exciting screenplay of the slate of nominees by a long shot, "Belfast" was obviously a very personal film for Branagh, and he had never won an Oscar before, despite the many nominations. Even if he wouldn't have been my choice to win, I'm glad he has one now.
His other nomination for writing is a little more curious. He scored a nomination back in 1996 for Best Adapted Screenplay for his film version of "Hamlet." For one, it is the only film ever to be nominated for Best Adapted Screenplay that is directly adapted from a work by William Shakespeare, which is notable in and of itself. However, what makes the nomination all the more puzzling was precisely because of how little adaptation was actually being done, because Branagh's opulent four-hour "Hamlet" does not cut a single word from the Bard of Stratford-upon-Avon.
To cut or not to cut, that is the question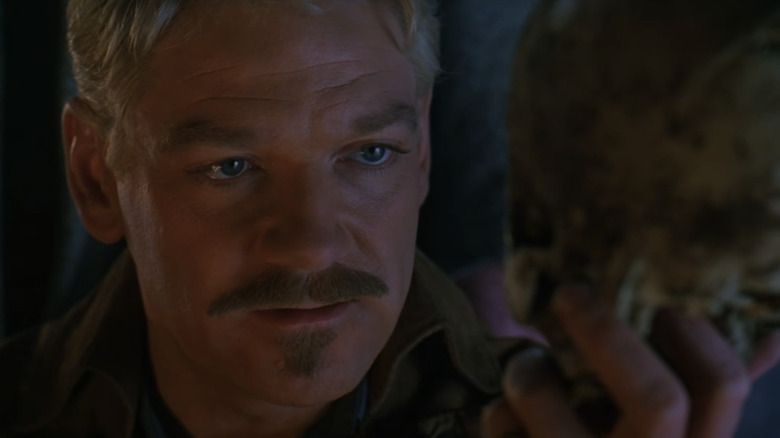 Columbia Pictures
Whenever someone decides they are going to make a film of a play by William Shakespeare, every single one sees some kind of cut to the text. A lot of these plays are long and unwieldy, borne out of a dramatic structure very different to that of cinema. This could be anything from cutting a couple of lines out of a monologue to tighten things up a little to dispensing of entire characters and plot lines because they want a more focused story. For instance, Laurence Oliver made his own "Hamlet" back in 1948, which is still the only Shakespeare adaptation to win Best Picture, and large chunks of the play were removed for the film. Olivier wanted to create an intensely intimate portrayal of the titular character, which meant getting rid of a lot of the political subterfuge and machinations that go on in the story. His version came in at 155 minutes long.
Kenneth Branagh's previous two Shakespeare adaptations, "Henry V" and "Much Ado About Nothing," also endured some minor cutting. However, when it came time to make him magnum opus, his 70mm extravaganza of the greatest play ever written, he was going to do the whole thing. Every word. Not only was the film going to contain the entirety of the play found in the First Folio, but also bring in all the other stuff found in the Second Quarto, plus any other words written for the play at any time by Shakespeare. It is an extremely bold choice that only someone with the stature of Branagh would be able to do, and he went for it.
Words, words, words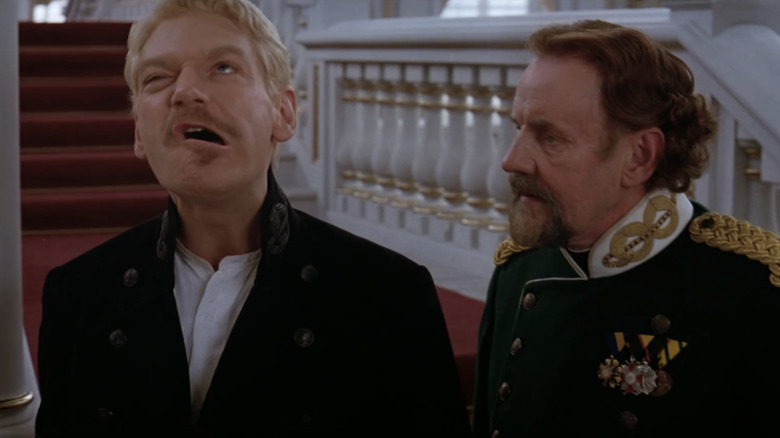 Columbia Pictures
In the introduction of the published screenplay and diary, Kenneth Branagh writes about his first encounter with the entire text of "Hamlet" for the first time in 1992, when he got to perform the play on British radio. He writes:
"With the full text, the gravitational weight of the play seemed to increase. While arguments will always rage about what constitutes a 'full text,' I had no doubt that this version offered rich opportunities for the actors, particularly in the supporting roles. I felt I understood much more about Polonius with the inclusion of the often cut scene with his 'agent' Reynaldo. The complexity of Claudius's manipulations in the full version of the scene where he plots with Laertes, helped to flesh out a richer portrait than the conventional stage villain. And there were, to my taste, fascinating excursions on the state of the Elizabethan theatre, and jaundiced summations of the legal profession and of court life. On top of the domestic tragedy which engulfs a royal family, the play seemed an all-embracing survey of life. It was harsh, vigorous, and contemporary in feel.

I resolved that were I to attempt the role again, it should be using this full text."
His reasoning is entirely sound. You do feel the full impact of every character and story thread in his film adaptation, which is a big reason why I consider the finest "Hamlet" adaptation ever put to screen.
But ... let's get back to him getting nominated for Best Adapted Screenplay. How much writing was he actually doing? Clearly, none of the dialogue was his. So his adaptation process, I guess, was just formatting the play into a traditional screenplay, giving scene headings, and switching up some of the locations for where certain scenes would take place. The nitty gritty work for Branagh on this production was in its design, its images, and his work with the actors. The story, scenes, and dialogue already was there for him to interpret cinematically. Frankly, the nomination should have gone to William Shakespeare himself, who did the heavy lifting on the page. If you wanted to nominate Kenneth Branagh for crafting this exquisite picture, nominate him for Best Director and Best Actor, both being categories he did not receive a nomination in that year. This be madness, and I see no method in it.