Only Murders In The Building Season 2 Release Date, Cast, And More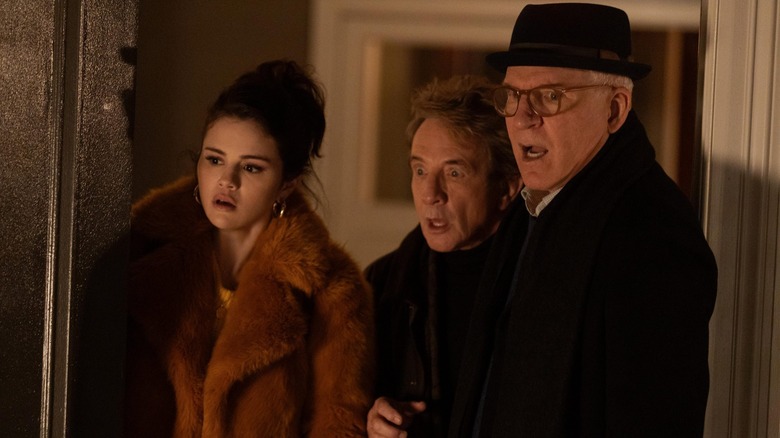 Hulu
(Welcome to ...And More, our no-frills, zero B.S. guide to when and where you can watch upcoming movies and shows, and everything else you could possibly stand to know.)
Sometimes a show comes into your life and holds you close in a warm embrace, and for many people in 2021, that show was "Only Murders in the Building." Steve Martin, Martin Short, and Selena Gomez may sound like an odd trio of true crime podcast-obsessed wannabe sleuths, but season 1 proved the arrangement to be a recipe for success. 
Charles Haden-Savage (Martin) was a famous TV star in the '90s, but now spends his day as a lonely C-lister lucky enough to afford his fancy apartment. Oliver Putman (Short) is a famed Broadway director known for his massive spectacles, but he's been out of work for ... a bit. These two make sense in the Arconia, their fancy New York City apartment building, but when Mabel Mora (Gomez) arrives as a tenant of her aunt's apartment, the unlikely intergenerational trio become hilarious mystery-solvers working together to investigate a death in the building. 
Season 2 is coming our way fast, so here's everything you need to know about the return of "Only Murders in the Building," and more.
Only Murders in the Building release date and where you can watch it
"Only Murders in the Building" returns to Hulu for season 2 on June 28, 2022. Just like season 1, episodes will be released weekly rather than in one bingeable release.
What we know about Only Murders in the Building season 2's plot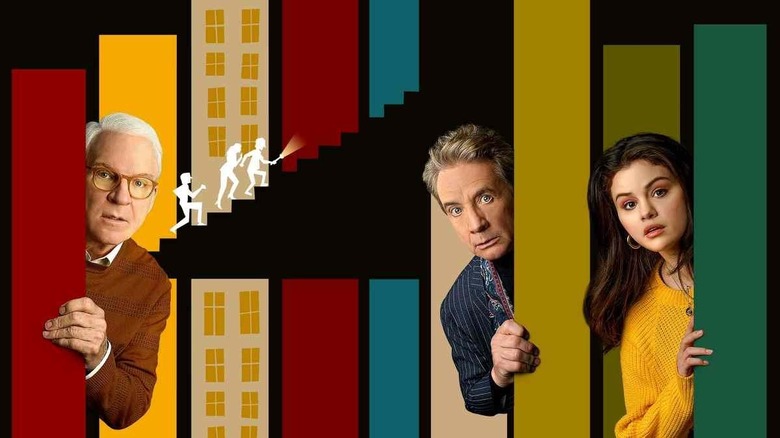 Hulu
We may have learned the identity of Tim Kono's (Julian Cihi) killer by the end of season 1, but it also ended on a huge cliffhanger, with one of the Arconia's most notable tenants dying under mysterious circumstances, and Mabel found in the same room as the bloody victim. Never fear, because Charles, Oliver, and Mabel are back on the case. That is, if they can clear their own names from the roster of suspects as residents and figure out who was trying to frame Mabel for murder. Season 2 is centering on the investigation of the death from last season's finale, with new characters being introduced to the fold, new suspects to interview, and the return of some familiar favorites.
The cast of Only Murders in the Building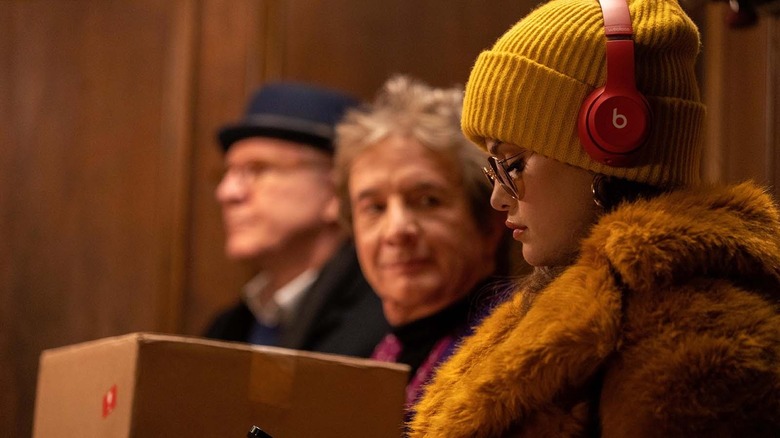 Hulu
In addition to our triumphant trio, new cast members in "The Only Murders in the Building" include Michael Rapaport ("Atypical"), Cara Delevingne ("Suicide Squad"), Shirley MacLaine ("Terms of Endearment"), Andrea Martin ("My Big Fat Greek Wedding"), Zoe Colletti ("Annie"), and Amy Schumer ("Trainwreck"). Many season 1 cast members expected to return as co-creator John Hoffman confirmed many have been "invited back," but Nathan Lane is the only one who has publicly confirmed that he'd be returning. Long live Teddy Dimas!
Only Murders in the Building directors, writers, and more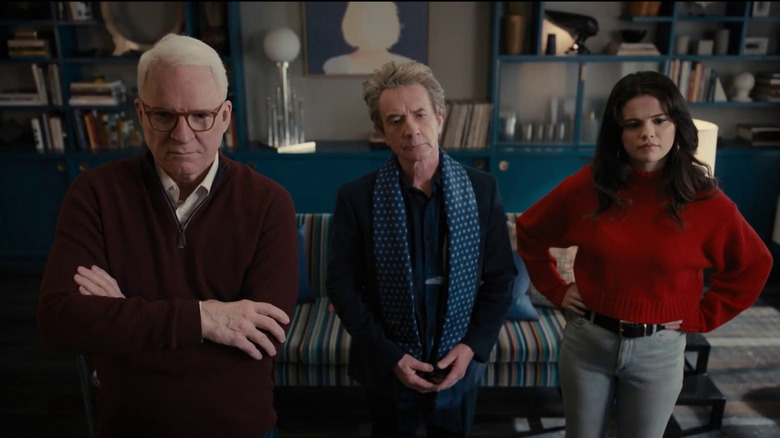 Hulu
"Only Murders in the Building" was created by Steve Martin and John Hoffman of "Grace & Frankie" and "Looking." Both Martin and Hoffman also serve as executive producers along with Short, Gomez, "This is Us" creator Dan Fogelman, and Jess Rosenthal. Multiple writers and directors are expected to bring the show to life similar to the previous season, but confirmed names have yet to be made public. Fingers crossed that "But I'm A Cheerleader" director Jamie Babbit is coming back, as she directed four episodes last season, including the first and final.
Only Murders in the Building season 2 trailer
Following the shocking death of Arconia Board President Bunny Folger, Charles, Oliver & Mabel race to unmask her killer. However, three (unfortunate) complications ensue — the trio is publicly implicated in Bunny's homicide, they are now the subjects of a competing podcast, and they have to deal with a bunch of New York neighbors who all think they committed murder.