Fantastic Beasts: The Secrets Of Dumbledore Final Trailer: Meet Dumbledore's First Army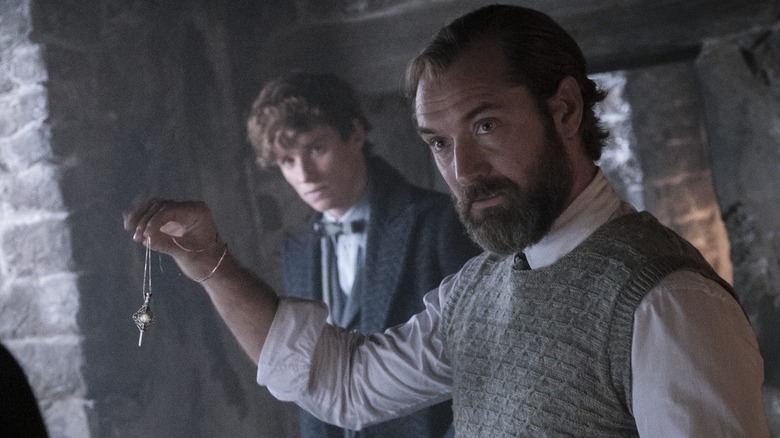 Warner Bros.
Warner Bros. has unleashed a magical and action-packed final trailer for "Fantastic Beasts: The Secrets of Dumbledore." This is the third entry in the "Harry Potter" prequel/spin-off franchise, and one that looks to bounce back after the mixed response to the previous entry. Let's see what the Wizarding World has in store next, shall we?
Watch the Fantastic Beasts: The Secrets of Dumbledore final trailer
The trailer focuses heavily on the impending war that is brewing within the factions of wizards, with Dumbledore on one side putting an army together, and the evil Grindelwald on the other. Let them fight, as it were.
Eddie Redmayne, Jude Law, Ezra Miller, Dan Fogler, Alison Sudol, William Nadylam, Callum Turner, Jessica Williams, Victoria Yeates, Poppy Corby-Tuech, Fiona Glascott, Katherine Waterston, Maria Fernanda Cândido, Richard Coyle, Oliver Masucci, Valerie Pachner, and Mads Mikkelsen. Redmayne will be leading the way as Newt Scamander once again, with Law returning as a younger Dumbledore. The big news is that Mikkelsen will be taking over as Grindelwald, with Johnny Depp playing the part last time out in "The Crimes of Grindelwald."
Is the third time a charm?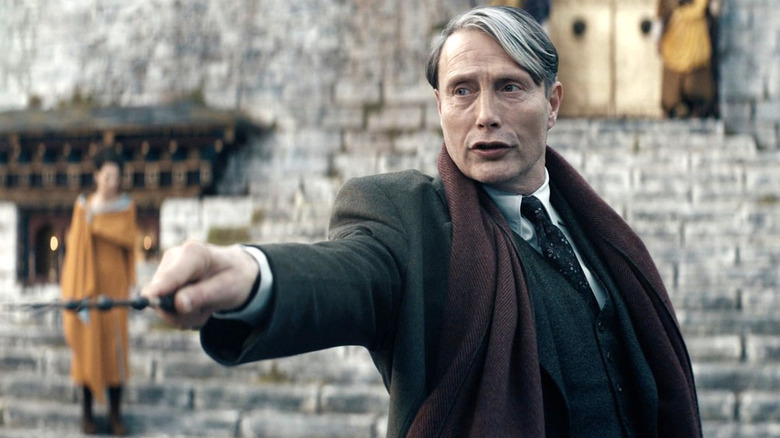 Warner Bros.
The fact of the matter is, this movie is fighting a big uphill battle, even though it is part of one of the biggest franchises in the world. "Harry Potter" creator J.K. Rowling has continuously been the subject of controversy in recent years, given her comments on the trans community. She remains a gigantic creative force behind these "Fantastic Beasts" films as a writer and producer, leaving many to have mixed feelings about the wizarding world. Not only that, but "The Crimes of Grindelwald" made a great deal less money than the first entry in the series, meaning that a rebound is needed. All the while, things remain very uncertain at the box office as the industry attempts to bounce back from the pandemic. It's a lot to contend with.
David Yates, who directed the final four "Harry Potter" movies as well as the previous two "Fantastic Beasts" films, returns to the director's chair. Rowling penned the screenplay alongside Steve Kloves.
"Fantastic Beasts: The Secrets of Dumbledore" hit theaters on April 7, 2022. Here's the official synopsis:
Professor Albus Dumbledore (Jude Law) knows the powerful Dark wizard Gellert Grindelwald (Mads Mikkelsen) is moving to seize control of the wizarding world. Unable to stop him alone, he entrusts Magizoologist Newt Scamander (Eddie Redmayne) to lead an intrepid team of wizards, witches and one brave Muggle baker on a dangerous mission, where they encounter old and new beasts and clash with Grindelwald's growing legion of followers. But with the stakes so high, how long can Dumbledore remain on the sidelines?