You Season 4 Casts Charlotte Ritchie As Joe's New Nemesis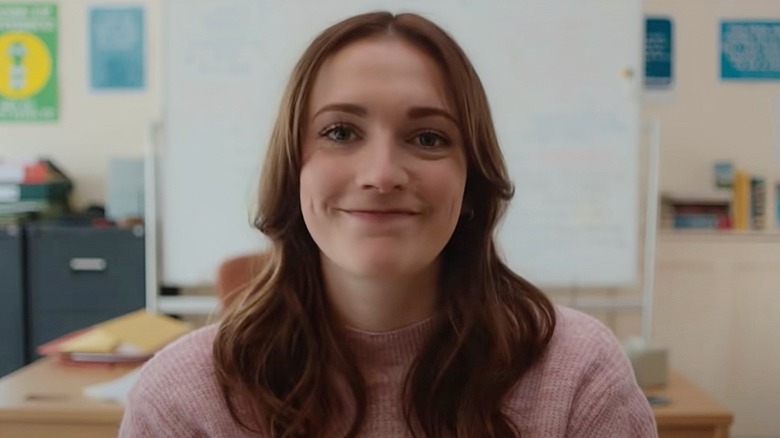 Netflix
Charlotte Ritchie has landed the role of the new female lead in season 4 of Netflix's "You." The series, based on the "You" series of books by Caroline Kepnes, dropped its third season on Netflix in mid-October 2021. Shortly thereafter, we heard from the show's star, Penn Badgely, that season 4 "could be quite different."
In "You," Badgely plays Joe Goldberg, a serial killer who does it all for love (or so he believes). His life is a revolving door of women, whom he has a tendency to stalk and pursue in relationships and season-long arcs until something goes terribly wrong. Badgely has said that season 4 of "You" might be "more about Joe's relationship with himself," but the casting of Ritchie shows that there's still room for a new central woman in the show this season.
Ritchie is known for her roles in Netflix's "Feel Good," the CW's "Dead Pixels," and the BBC's "Ghosts" and "Call the Midwife." The description of her character, Kate, in "You" (by way of Deadline) is as follows:
She's smart, independent, suspicious, misses nothing. She is fiercely loyal to her friends, a brick wall to everyone else. The daughter of a chaotic, bohemian single mother, Kate worked hard to create the life she now leads. She's an art gallery director whose job means managing tempestuous artists. Kate tends to be "the adult in the room," and has embraced the moniker of "icy bitch." She's especially protective of best friend Lady Phoebe, a sweet and trusting person whose extreme wealth and fame tend to attract opportunists. Kate prefers "arrangements" to love, which is why she dates fun but self-centered partier Malcolm. When Malcolm invites Joe (Badgley), an American outsider of no apparent means, into their privileged world, Kate not only immediately dislikes him, she strongly suspects something about the man is not what he seems.
Previously on You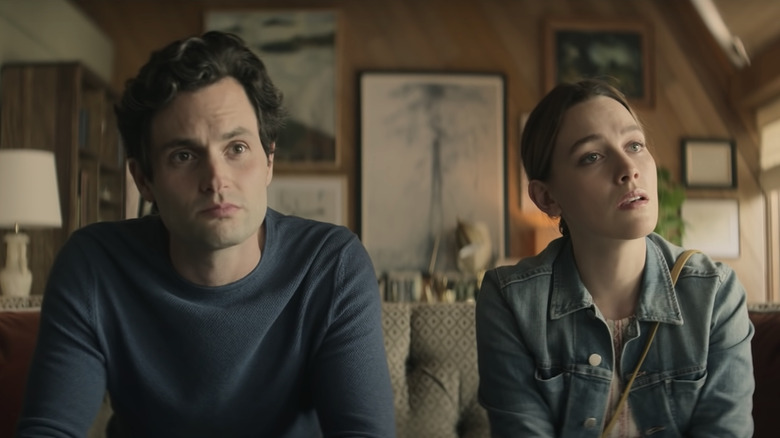 Netflix
"You" season 3 saw Joe settling into suburban life with Love Quinn (Victoria Pedretti) as his wife. The premiere was entitled, "And They Lived Happily Ever After," but as fans of "You" should know by now, things don't usually play out that way for Joe and his loves.
The season ended with Joe leaving for Paris in search of the new object of his infatuation, Marienne (Tati Gabrielle). The description of Joe as "an American outsider" in season 4 would seem to indicate that "You" will remain in a European setting. As Deadline notes, Ritchie is a British actress, so it's possible that Joe has, by now, moved on from Paris to London.
There was a two-year gap between season 3 and 4 of "You," thanks in part to the production undergoing a long hiatus due to the pandemic. Filming on season 4 began just this week (per ScreenRant) and is scheduled to continue until July (via What's on Netflix), so hopefully the show will be able to get back on track and deliver its latest batch of season 4 episodes, with Ritchie opposite Badgely, by the end of the year.