The Bride Of Frankenstein Remake Was Going To Be 'Beautiful' And 'Gothic,' Spanning 150 Years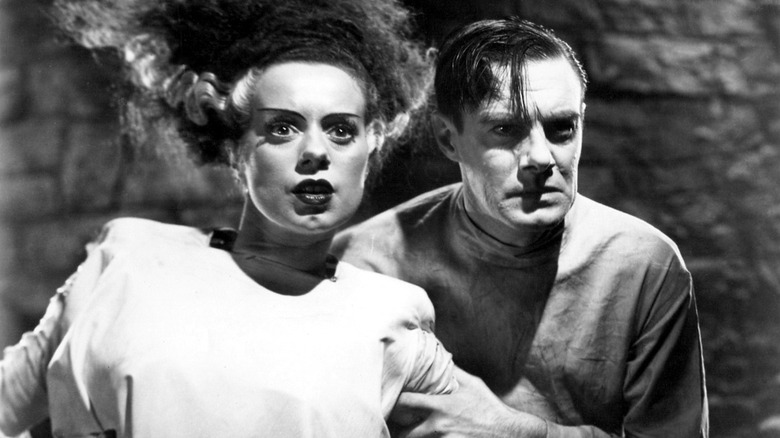 Universal Pictures
In the spirit of New Coke, the Virtual Boy, and Quibi, Universal's proposed interconnected cinematic universe of famous monsters, their Dark Universe, has gone down in entertainment history as one of its bigger blunders. Clearly chasing the success of the interconnected Marvel Cinematic Universe begun in 2008 and subsequently spearheaded by Disney starting in 2009, the Dark Universe was a grand plan by Universal to make a series of mythology-heavy films starring the Mummy, the Wolf Man, Dr. Jekyll and Mr. Hyde, Dracula, Frankenstein's monster, and the Bride of Frankenstein. Gigantic stars like Tom Cruise, Russel Crowe, Angelina Jolie, Johnny Depp, and Javier Bardem were all enlisted to participate. The film series was well advertised. Curiously, its Twitter account is still running. 
The first — and only — film in the series was Alex Kurtzman's "The Mummy," written by David Koepp, released in 2017, and starring Tom Cruise as a tomb raider who runs afoul of an ancient mummy (Sofia Boutella) who eventually implants her evil into his body. Crowe appeared in that film as Jekyll and Hyde. It was horribly reviewed, gaining a paltry 16% approval rating on Rotten Tomatoes, and earning only $31.6 million domestically on a $125 million budget. "The Mummy" made a huge amount of money overseas, but there simply wasn't enough enthusiasm to continue the series. The follow-up to "The Mummy," about the Bride of Frankenstein, was scrapped, and will never be made.
The new "Bride of Frankenstein" was to be directed by Bill Condon, who had previously recreated scenes from the 1935 film "Bride of Frankenstein" in his biopic "Gods and Monsters," about "Bride" director James Whale. Its screenplay was also written by Koepp, who recently had a hit with the Soderbergh-directed thriller "Kimi." 
In a recent interview with Collider, Koepp opened up about what his version of "Bride of Frankenstein" was going to be like, and how ambitious the project really was. 
Gothic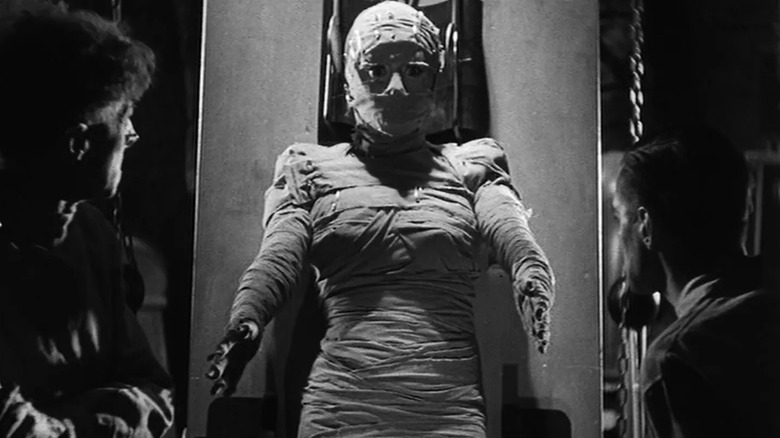 Universal Pictures
Koepp reveals that he had conceived of several versions of "Bride of Frankenstein" which shifted in size in relation to the failure of "The Mummy." When he left to project, he watched it go into other hands: 
"I did a couple different versions. That one was a dramatic history. It was gearing up, it was gonna be a great big movie. Bill Condon was gonna direct it and then 'The Mummy' detonated and that all fell apart. Then I did a much smaller version and I thought that was interesting, but that didn't quite work out. I think someone else is taking a try now. So, I don't know. I felt like 'Bride Of Frankenstein' is a treasure, obviously, and it doesn't belong to me. And I got two really good cracks at it, so definitely fair to let someone else have a try. So I don't know what will work out with that."
What was going to go into his "Bride?" Koepp shares the premise: 
"It was going to be a very big lavish, beautiful, gothic horror production. And one idea I liked was the first thirty or forty pages took place in the 1870s as the Frankenstein movies do and then [The Bride] became sort of inert for 150 years and was rediscovered and reawakened in the present day. And I thought that was cool."
Koepp's other universe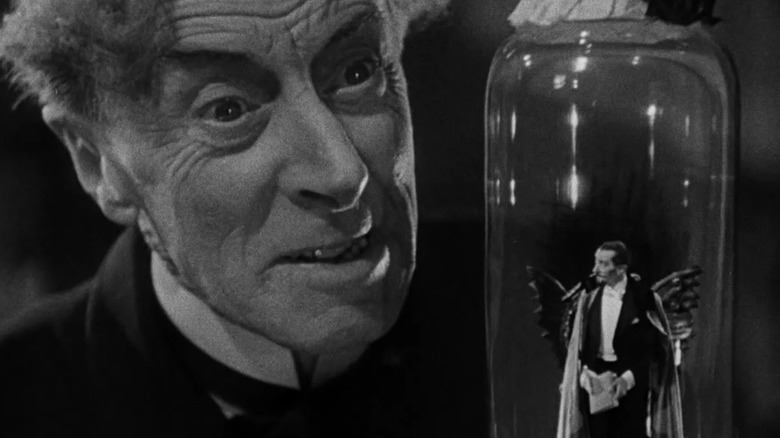 Universal Pictures
Koepp is no stranger to expansive, interconnected universes. In addition to "The Mummy" and his Bride movie, he had previously written the sequels "The Lost World: Jurassic Park" (he also wrote the original), as well as "Indiana Jones and the Kingdom of the Crystal Skull," the second and third Robert Langdon films "Angels & Demons" and "Inferno," as well as Kenneth Branagh's "Jack Ryan: Shadow Recruit." I would also like to pause and recommend his film "Premium Rush," a bike messenger-based action movie, and one of the best of the decade. 
Koepp is currently working on a film that may fit into the DCEU alongside superheroes like Superman, Aquaman, and Shazam. "Blackhawk" is an adventure film set in the 1940s of Superman's comic book universe, and may be directed by Steven Spielberg. Koepp revealed the status of that film as well:
"We have a script that's very good and we all think it's very good. There were a lot of management changes at Warner Bros, so I think we've just been kind of waiting for that to settle down and for them to decide what they want to do with their DC Universe. Obviously I hope he does it or if he doesn't direct it, I hope he produces it, someone great directs. Because it would be a great deal of fun. I'm very fond of the script and I hope it comes together. But again, that's one of those movies that's gonna need $200 million so, trying to get those whales off the beach is a big process."
Koepp remains a hard-working screenwriter, and his pop sensibilities often work out for the best. His Bride film may not have made it off the ground, but in Hollywood, one can never say never.