Dolly Parton Wants Kristin Chenoweth To Play Her In A Biopic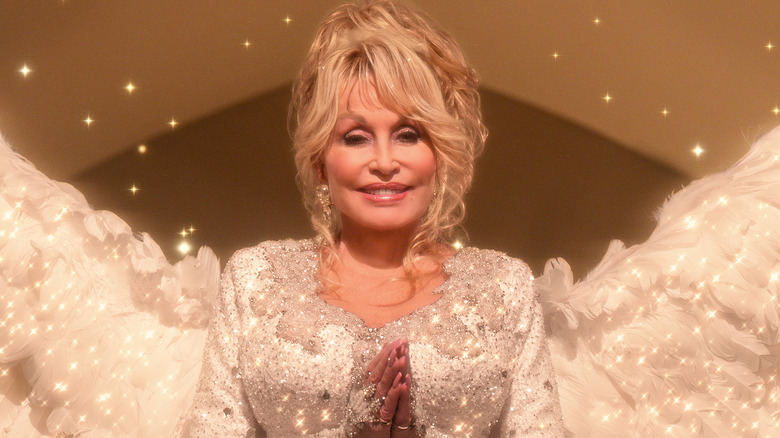 Netflix
National treasure Dolly Parton (I can almost feel you grinning when you read her name) is precious, and I demand that any time her name is trending on social media, we all get up and sing "Jolene" to praise her. There must also be a note letting us know the state of her health. Even I, a devoted metalhead, love her and all her music, as any right thinking person should. It appears that we may be getting a Dolly Parton biopic and this is cause for celebration. 
Parton's life has been shown on-screen before, in the television film "Dolly Parton's Coat of Many Colors," about her childhood in Little Pigeon River, Tennessee. Parton has an idea about who should play her in this (fingers crossed) biopic. I would 100% watch said film and so would you. 
Before we get to that, you should know that Parton has a new novel (co-written by James Patterson) called, "Run, Rose, Run," and she will be starring in the film version of it, produced by Reese Witherspoon. There is also a new album out with 12 songs, inspired by the novel. 
I will always love you, Dolly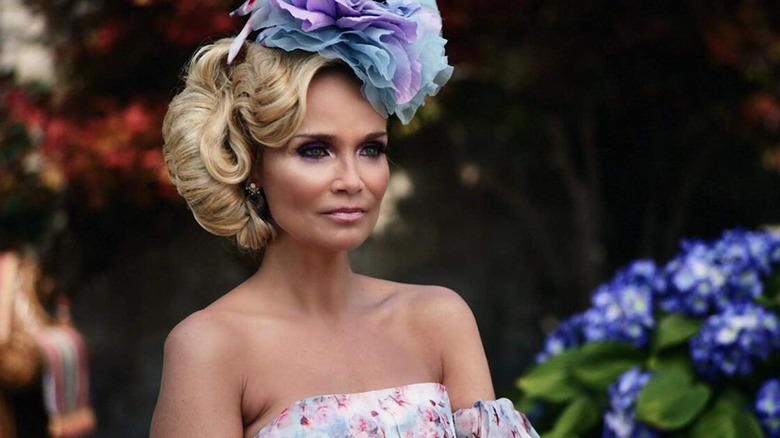 Starz
On the show "Mr. Nashville Talks," (via ScreenRant) Parton spoke about the musical that was coming, and who she'd like to play her. She said:
"We were talking about doing my Broadway musical, and we were really, really far out ahead of that. Then Covid hit and that changed my mind about a whole lot of things... I do intend someday to be on Broadway, but I'm thinking now that I might do my life story as a feature. Maybe possibly even a musical feature, so we're in talks about that. I love Kristin Chenoweth. She's just absolutely fantastic. We'd probably have to have a little Dolly, a middle Dolly and then the older one."
A feature, a musical feature ... heck, I'd watch someone sing her music on a street corner. That said, Broadway and TV star Chenoweth ("Schmigadoon," "American Gods") seems like the perfect choice. Maybe as the middle Dolly? Then the real Dolly could play her now. Honestly, I'd watch either way. I do love the idea of seeing Dolly Parton on the big screen again. We've seen her there many times, from "Steel Magnolias," "The Best Little Whorehouse in Texas," and of course, "9 to 5." 
This calls for a celebratory trip to Dollywood! I went there once and saw a man with a mullet down to his butt. It was a sight to behold.