The Best TV Shows And Movies Leaving Hulu In April 2022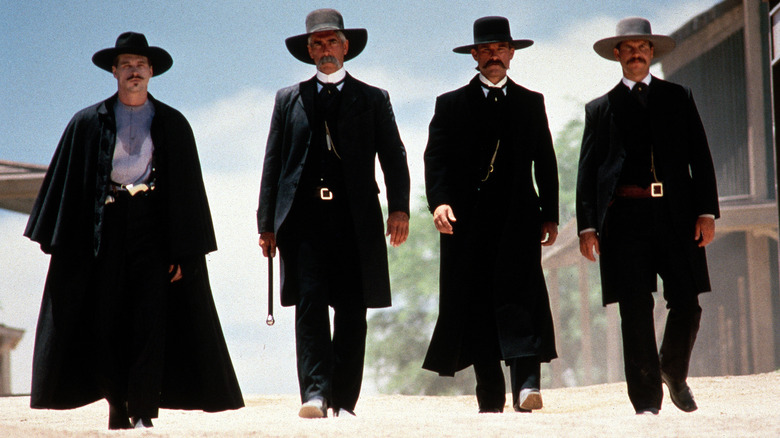 Disney
It is nearly April, an odd yet wonderful no man's land within any given year. It's not quite summertime just yet, but we can feel its presence peeking over our shoulders. While we wait for summer to arrive in proper fashion, now is as good a time as any to catch up on some movies from the comfort of home, especially since Hulu is putting the pressure on in that department. Unfortunately, a bunch of movies and TV shows are departing the streaming service throughout April, meaning that subscribers have a limited time to watch some of these gems before they head elsewhere.
So, here is everything that is leaving Hulu in April 2022, as well as some recommendations/highlights from the bunch that are worth checking out before they're gone.
Colossal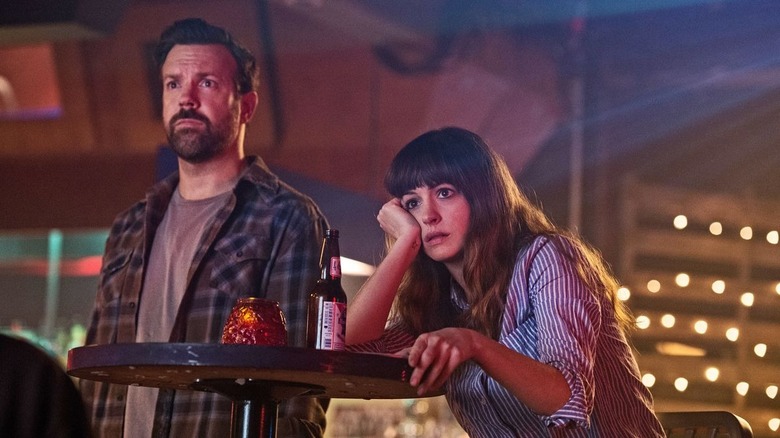 Voltage Pictures
Sometimes, a great movie kind of just slips through the cracks and is forced into the realm of "hopefully people find this later." Such is the case with director Nacho Vigalondo's "Colossal," which hit theaters in 2016 and just kind of came and went. Be that as it may, this incredibly inventive kaiju flick starring Anne Hathaway and Jason Sudeikis is worth a streaming discovery, and as it is set to leave Hulu very soon, now is the perfect chance to see what you've been missing. The dark comedy sees Hathaway playing an alcoholic who unwittingly ends up controlling a literal destructive monster after moving back to her small hometown. It's a refreshing and inventive entry in the monster movie genre with something to say. Give it a spin before it moves elsewhere.
127 Hours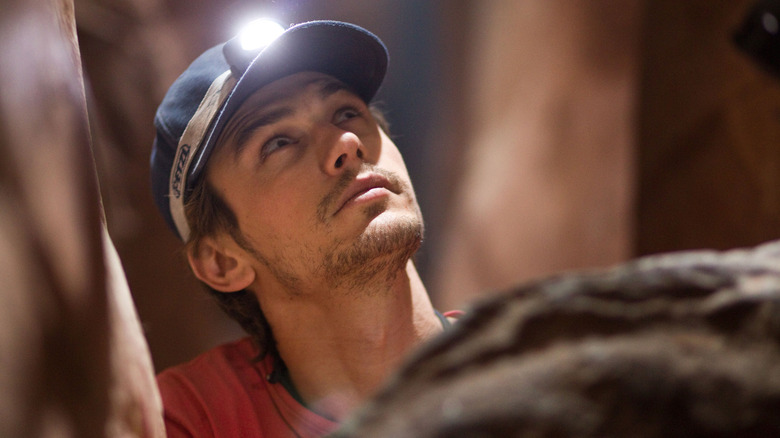 Searchlight Pictures
I have always had a soft spot for man vs nature stories. My version of reality TV obsession consisted of "Man vs. Wild," "Survivorman," and "I Shouldn't Be Alive" for a number of years. It's one of those subsets of entertainment that I can't ever seem to get enough of. And, as it just so happens, director Danny Boyle delivered one heck of an addition to that canon with "127 Hours." The movie tells the tale of Aaron Ralston (James Franco) and his harrowing, real-life endeavor of being trapped by a rock in the middle of nowhere, ultimately having to cut his own arm off to survive. It's remarkable how Boyle is able to keep things interesting while largely focusing on a guy who is stuck in one spot for most of the film. Yet, it is compelling, engaging, and most certainly brutal when the time comes.
(500) Days of Summer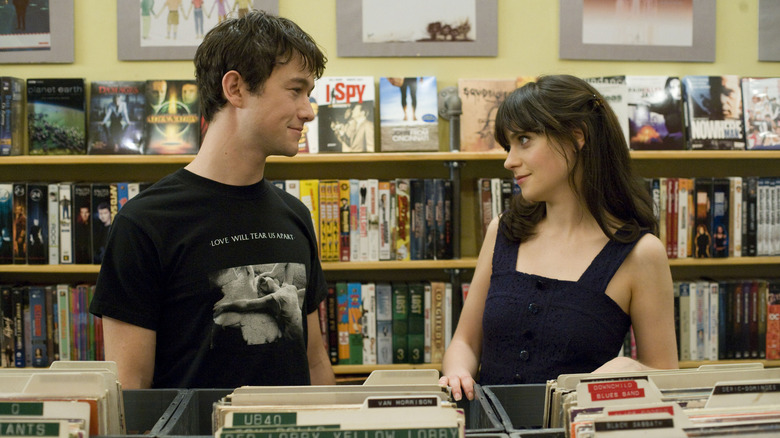 Searchlight Pictures
Yes, I am very aware that there has been a discourse surrounding this romance-gone-wrong flick from director Marc Webb. That having been said, it remains worth a watch well over a decade since its original release, as few movies have managed to capture the brutality of experiencing love differently than the person on the other side of the equation quite like this. It's heartbreaking, funny, emotional, and really makes you think. It's also an interesting conversation piece, as everyone seems to process this movie differently, whether they side with Joseph Gordon-Levitt's Tom or Zoey Deschanel's Summer. If you need to feel some feelings, "(500) Days of Summer" will do the trick.
Shrek 2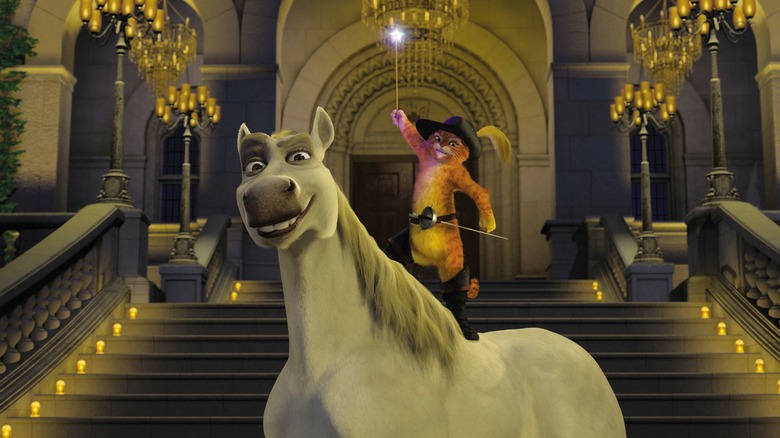 DreamWorks
Time has been unbelievably kind to "Shrek 2" which is, without exaggeration, perhaps one of the greatest sequels ever made. I say this without a shred of irony and as a man who has indeed seen the likes of "The Empire Strikes Back" and "The Godfather: Part II." Yet, Mike Myers' lovable ogre, Eddie Murphy's Donkey, and the rest of the gang in this ridiculously hilarious and entertaining sequel make a case for being mentioned within the books of cinema history. While "Shrek" proved to be a damn fine, family-friendly animated hit, its sequel is an improvement in every way, from the story to the ridiculously great humor, and even the action. This is without hyperbole an all-timer that is worth revisiting if it's been a while.
Tombstone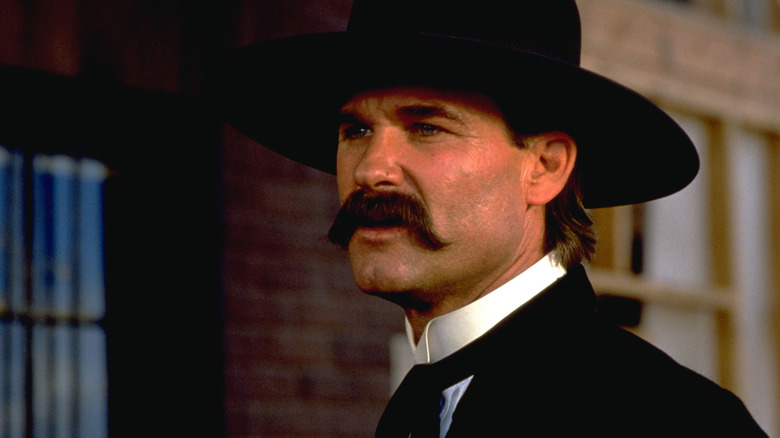 Disney
Westerns were, at one point, essentially like superhero movies are today for Hollywood, only with even more of them being made at an unbelievable pace and clip. They were the dominant force in movies for a time, but like all things, they eventually fell out of favor. But every once in a while, one comes along to reignite that old flame, and such was the case with "Tombstone" in 1993, which boasted an all-star cast and not only did it light that flame once again, the fire burned hot and prominently, as this remains one of the shining examples of what the genre can be. Directors George P. Cosmatos and Kevin Jarre assembled a pitch-perfect ensemble including the likes of Kurt Russell, Sam Elliot, Bill Paxton, Michael Biehn, Powers Boothe, and, in a career-best performance, Val Kilmer as Doc Holiday. This wildly entertaining popcorn movie take on the legend of Wyatt Earp bringing law to a lawless place is as good today as it ever was and if you simply want to have a good time in a classic genre, there is no better way to go about it.
Everything Leaving Hulu In April 2022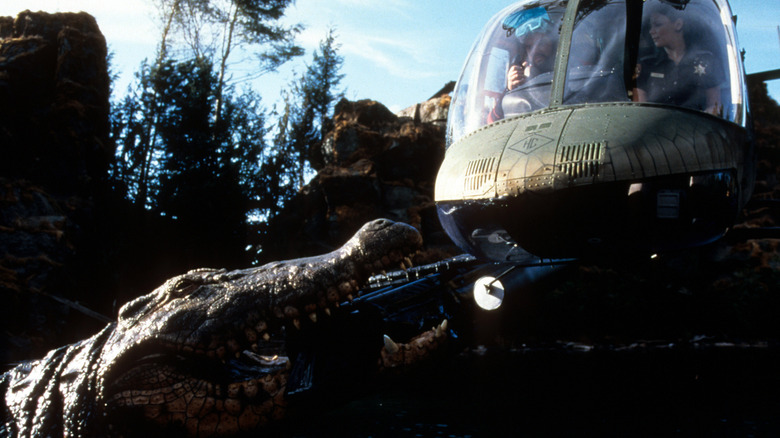 20th Century Studios
April 1
Pokémon: Arceus and the Jewel of Life
Pokémon: Giratina and the Sky Warrior
Pokémon: The Rise of Darkrai
Pokémon: Zoroark: Master of Illusions
April 5
Colossal
April 12
Chips
April 14
Balls Of Fury
Friday Night Lights
K-Pax
The Debt
Leatherheads
Theory Of Everything
April 15
127 Hours
Beasts of the Southern Wild
Crazy Heart
The Descendants
Slumdog Millionaire
Unfaithful
April 21
Beverly Hills Ninja
April 23
Mirror Mirror
April 30
(500) Days Of Summer
10,000 BC
A Soldier's Story
Anonymous
Battleship
The Bronze
Charlie's Angels
Charlie's Angels: Full Throttle
Cheech & Chong's Get Out Of My Room
Cheech And Chong's Next Movie
Dance with Me
Date Movie
Disaster Movie
First Daughter
Georgia Rule
Here Comes the Boom
House of the Dead
I Love You Phillip Morris
I Now Pronounce You Chuck & Larry
I Spy
Jingle All The Way
Just Wright
Kingdom of Heaven
Life or Something Like It
Man on Fire (1987)
Mirrors
Miss Bala
The One
Open Range
Oscar
Real Genius
Robin Hood: Men In Tights
Shrek
Shrek 2
Stealth
Swing Vote
Tim Burton's Corpse Bride
Tombstone
The Tree of Life
Twilight
The Twilight Saga: Breaking Dawn – Part 1
The Twilight Saga: Breaking Dawn – Part 2
The Twilight Saga: Eclipse
The Twilight Saga: New Moon
White Men Can't Jump
You Again