Tron 3 Might Actually Happen, Says Jared Leto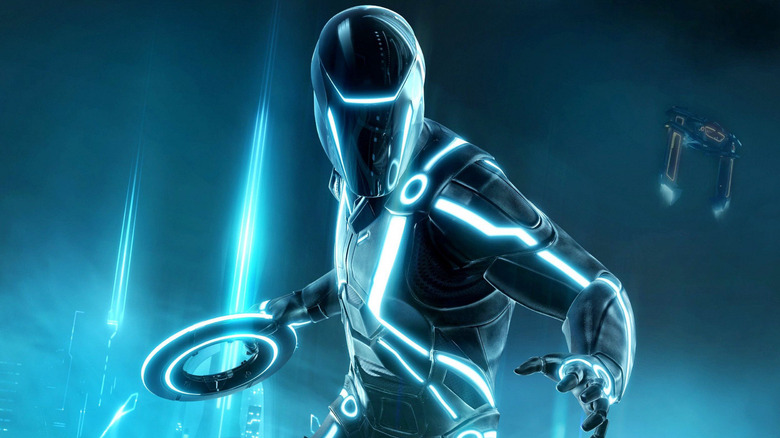 Disney
2010's "TRON: Legacy" is, to quote Jeff Bridge's chill programmer Kevin Flynn, "Biodigital jazz, man." I don't really know what that term means, but it perfectly sums up the film, a sequel to Steven Lisberger's cult 1982 sci-fi adventure about Flynn getting zapped into the digital world of his own computer. "TRON: Legacy" was also oddly prescient when it came to the modern tentpole landscape. It's a nostalgic legacy sequel that arrived five years prior to "Star Wars: The Force Awakens" and used digital de-aging at point where the tech was stuck even deeper in the uncanny valley than it is now. Throw in a rad score by Daft Punk and a blend of scenes filmed in 2D and 3D to distinguish the real-world from "The Grid" (similar to how "The Wizard of Oz" mixes black-and-white with Technicolor imagery), and the results were far from perfect, but also a lot weirder and more interesting than many of the big-budget movies Disney's made in the years since.
Because "Legacy" was only a modest box office hit, "TRON 3" spent years spinning its wheels before Disney decided to cancel the sequel in 2015 and shift its focus to surer bets like "Star Wars" movies and live-action remakes of its animated films. Five years later, the movie roared back to life, this time with Garth Davis ("Lion") replacing "Legacy" helmer Joseph Kosinski as director and Jared Leto coming onboard to star. There hasn't been any major reported movement on the project since then — though, if Leto is to be believed, there's still a real chance this version of "TRON 3" will come to pass.
'We're getting closer'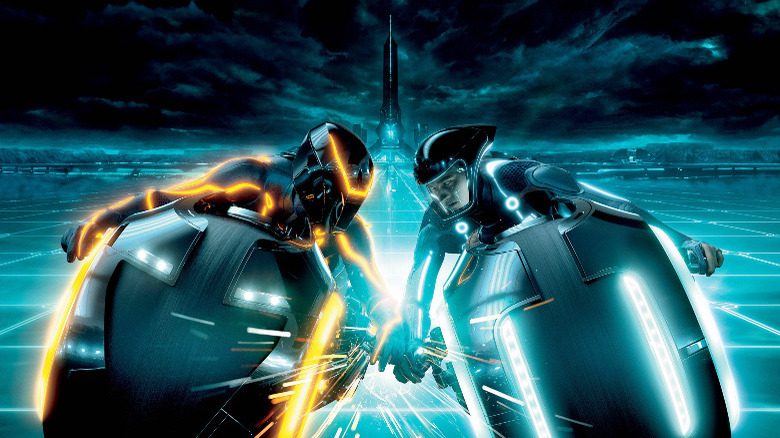 Disney
Look, I don't care for Jared Leto (shocking, I know, I've been so careful to hide my feelings on this matter in the past), but the world of "TRON" fascinates me enough that I would like to see "TRON 3" happen ... preferably without him. It may yet come to fruition, too, as the "Morbius" star recently told ScreenRant:
"I'm a super fan of TRON, and we are working hard on TRON with our incredible partners at Disney. Just an amazing group of creative people. We're getting closer. We're getting closer and closer, and who knows? Something may be [coming] sooner than later."
If anything, the longer "TRON 3" takes, the more it can really push the envelope for tech in filmmaking the way "Legacy" and the first "TRON" movie did. I can already envision ILM's StageCraft being used to make "The Grid" feel more immersive and convincing than it did in the first two films, even if "TRON 3" ends up taking on the form of a streaming series instead of a feature. Going that route would similarly allow the project the dig a little deeper into the existential questions and themes from "Legacy" while perhaps freeing it up to be a little more esoteric than most big-budget theatrical releases are these days. I also reserve the right to bail if the Mouse House gives it a green-light but decides to keep Leto onboard.
For those who are fans of Leto, you can catch him on the big screen when "Morbius" finally opens in theaters on April 1, 2022.