The Flight Attendant Season 2: Release Date, Cast, And More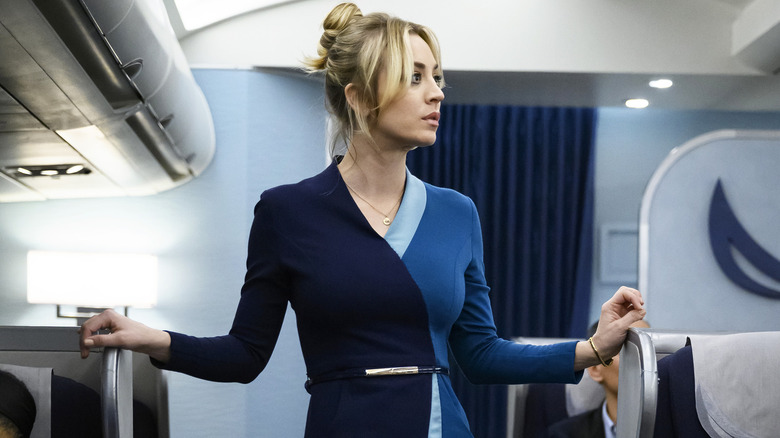 HBO
(Welcome to ...And More, our no-frills, zero B.S. guide to when and where you can watch upcoming movies and shows, and everything else you could possibly stand to know.)
Your favorite wild child flight attendant/CIA informant is back for another season of jet-setting mayhem. That's right, "The Flight Attendant" season 2 will be landing at an HBO Max near you, but before you head for departures and settle down in first class with a mocktail in hand (or a cocktail if you're skipping the sobriety themes), let's chart a course and take a look at what's coming down the runway for the new season. Knowing Cassie Bowden (played by the rowdy Kaley Cuoco), it won't be pretty.
The Flight Attendant season 2 release date and where you can watch it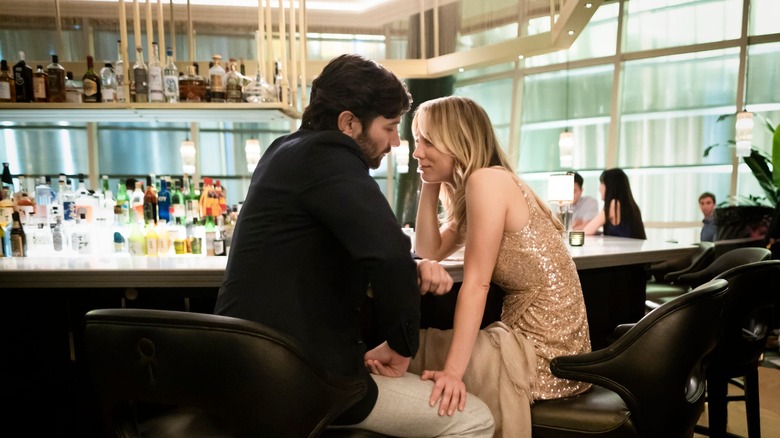 HBO
If you're looking for something to watch during your upcoming red eye, look no further. The second season of "The Flight Attendant" will be dropping on HBO Max on April 21, 2022. Although I hope you're not flying too far, because HBO is only releasing the first two episodes of the season and then the rest of the season's episodes will be available to stream weekly. Still, it should be just enough TV to get you through a short flight or a long murder, depending on which part of the show you connect with most. 
(I'm joking about the murder. I mean, I know you know that, but I just want to be sure.)
What is The Flight Attendant season 2 about?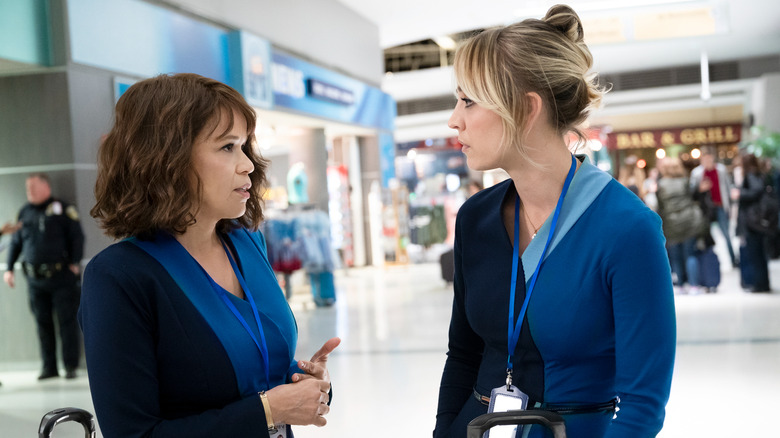 HBO
Season 1 of "The Flight Attendant" saw Cassie: 1. Get in a lot of trouble and 2. Get out of a lot of trouble with the power of her friends and her ability to equally run into good luck and bad luck wherever she goes. And you can bet your bottom dollar that there will be even more of that in season 2! 
Based on the trailer, it looks like season 2 will test Cassie's newfound sobriety while she also juggles her busy full-time flight attendant and CIA asset schedule. In no way will those two words collide and send her careening into consequences she never anticipated. Surely not. No way. At the very least, it looks like Zosia Mamet will resume her role as Cassie's level-headed and long-suffering best friend — lord knows that girl needs a shoulder to cry on.
The Flight Attendant season 2 producers, crew, and more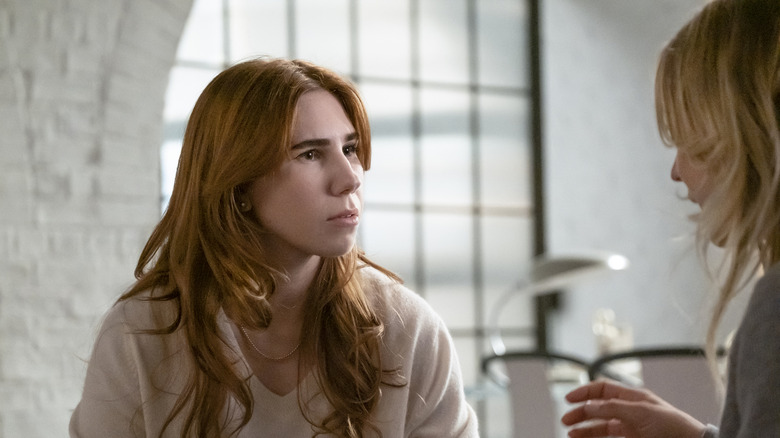 HBO
In this case, a new season means new co-showrunners for "The Flight Attendant." While last season was helmed by Meredith Lavender and Marcie Ulin, season 2 will be piloted by Natalie Chaidez and the series creator Steve Yockey. Chaidez's work includes dramas like "Queen of the South," "Hunters," and the TV adaptation of "12 Monkeys," so I have a feeling this season will see no dearth of action and intrigue. In fact, we'll probably see Cassie pull off some wilder stunts and get herself into more trouble than ever.
Chaidez will also join as an executive producer alongside Yockey, Greg Berlanti, Kaley Cuoco, Sarah Schechter, David Madden, and Suzanne McCormack. 
The Flight Attendant season 2 cast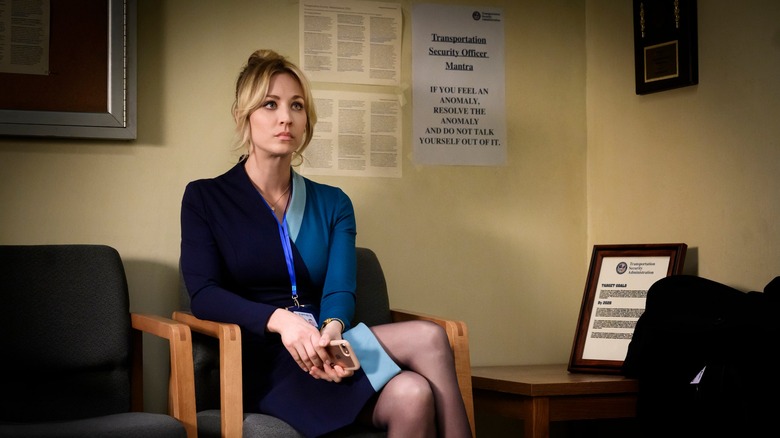 HBO
Just like the showrunner switch up, season 2 of "The Flight Attendant" includes a cast with more than a few shiny new faces. Mo McRae ("The First Purge"), Callie Hernandez ("Under the Silver Lake"), and JJ Soria ("The Purge: Election Year") have joined the series, while Zosia Mamet, Griffin Matthews, Deniz Akdeniz, Rosie Perez, T.R. Knight, Yasha Jackson, and Audrey Grace Marshall have come back for more "Flight Attendant" action. I'm especially interested to see what Perez's character Megan gets up to in season 2, because her season 1 plot felt more insane than the main story at times. Anyway, it's a fun little cast for this romp of a series.
Also, it's interesting how many people in this show are also a part of the "Purge" franchise. I mean, it's only two people, but it's two more people than I would have guessed.
The Flight Attendant season 2 trailer and synopsis
Don't want to wait for your flight back into Cassie's brain? Check out the teaser trailer above and scope the official synopsis below. And don't worry, you'll be boarding soon.
Season two finds Cassie Bowden (Kaley Cuoco) living her best sober life in Los Angeles while moonlighting as a CIA asset in her spare time. But when an overseas assignment leads her to inadvertently witness a murder, she becomes entangled in another international intrigue.