Lena Headey To Make Directorial Debut With Psychological Thriller Violet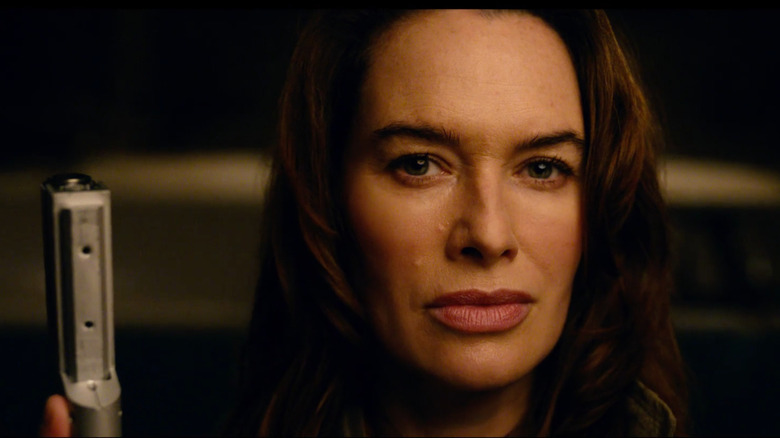 Netflix
In an announcement from Deadline today, actress Lena Headey, star of "Game of Thrones," the hit film "300," and the recent Netflix actioner "Gunpowder Milkshake" will make her directorial debut with a psychological thriller called "Violet," based on the 2019 novel by SJI Holliday. 
Holliday is the author behind the Banktoun book series, and most of her psychological thrillers take place in that fictional town, itself based on the real-life Scottish town of Haddington. "Violet" is about a two women, Carrie and Violet, who meet on the Trans-Siberian express and who form an obsessive bond. Most of the book's action takes place in trains and hotels, with the two leads in constant close contact. The upcoming film version has been described by producers to Barbet Schroeder's "Single White Female" and Anthony Minghella's "The Talented Mr. Ripley," based on a Patricia Highsmith story. Incidentally, Headey appeared in a follow-up to that latter film, "Ripley's Game" in 2002. 
"Violet" will be written by Gareth Pritchard, who will also produce, and who previously worked as a cinematographer on multiple short films. This will be Pritchard's first screenplay. 
Actors who direct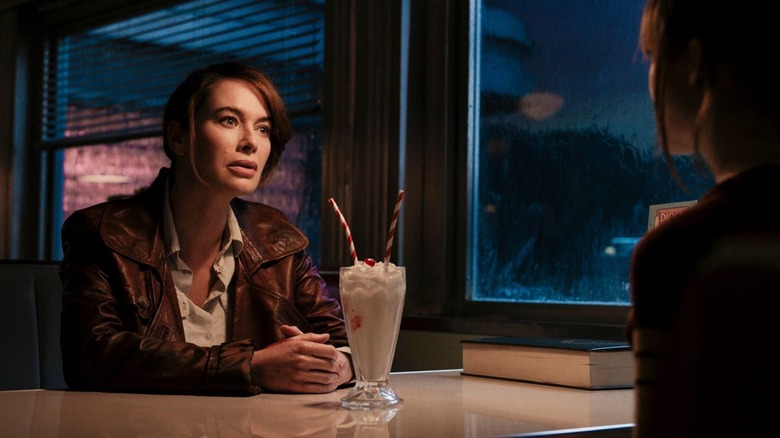 Netflix
Lena Heady's directorial debut marks the latest in a recent trend of well-established actresses stepping behind the camera for the first time. In the last few years we have seen films from Maggie Gyllenhaal ("The Lost Daughter"), Olivia Wilde ("Booksmart"), Halle Berry ("Bruised"), Greta Gerwig ("Lady Bird"), Regina King ("One Night in Miami"), Karen Gillan ("The Party's Just Beginning"), Mélanie Laurent ("Galveston"), Brie Larson ("Unicorn Store"), Robin Wright ("Land"), Rebecca Hall ("Passing"), Mika Boorem ("Hollywood.Con"), Heather Graham ("Half Magic"), and Emerald Fennell ("Promising Young Woman"). 
Many of the above films are character-driven pieces, which follows logically, knowing an actor is directing them and may seem more interested in actorly concerns than with blazing action or style.
Lena Headey has starred in action pictures ("Dredd," "300"), horror movies ("The Cave," "The Purge," "The Broken"), a sedate Norwegian drama ("Aberdeen"), comedies ("The Parole Officer," "Imagine Me and You"), and literary adaptations ("The Remains of the Day," "The Jungle Book," "Mrs. Dalloway"). "Violet" will be a great opportunity to discover her style and aesthetic as a filmmaker. Some of the above actresses have gone on to make multiple films, or are currently in production. This is a prestigious club to which to belong, and Headey is assuredly welcome.