The Star Wars Character Farrah Fawcett Almost Played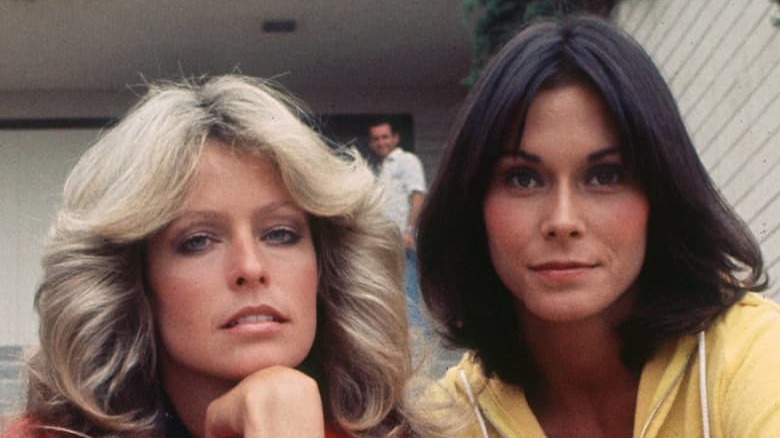 Sony Pictures Television
The "Star Wars" universe has given birth to a number of Hollywood stars, launching Harrison Ford to national heartthrob after his turn as Han Solo and even leading to Mark Hamill becoming a successful voice actor. But the landscape of that galaxy far, far away could have looked very different if a number of casting choices had been made. Toshiro Mifune was almost Obi-Wan Kenobi. Leonardo DiCaprio came close to being cast as Anakin Skywalker. And could you imagine horror icon Robert Englund slipping on Solo's vest?
One of these stars was none other than Farrah Fawcett herself. The "Charlie's Angels" alum was one of the many actresses in the running to play Princess Leia, alongside a list of actresses that included future genre veteran Sigourney Weaver ("Alien", "Ghostbusters"). Fawcett auditioned for the role in 1975, but ultimately didn't end up as part of a galaxy far, far away. However, as a year later she was cast as Jill Munroe in "Charlie's Angels" and became the most popular character on the show. Even her feathered hairstyle became iconic in the world of fashion — imagine Princess Leia with a poofy mane instead of the iconic buns.
Looking for Leia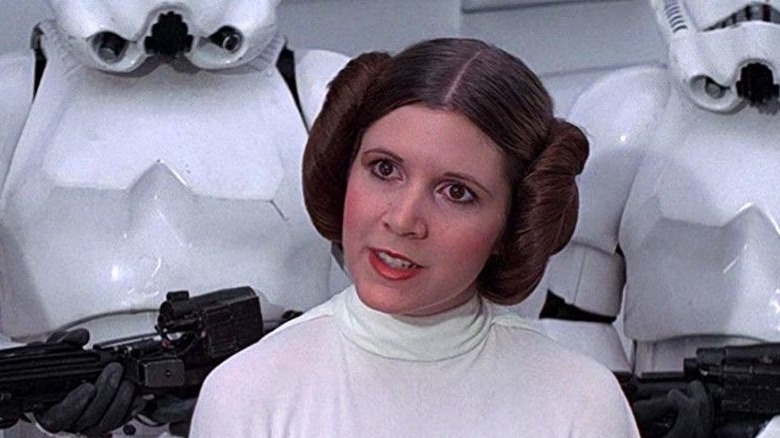 Lucasfilm
Though Carrie Fisher would ultimately win the role of Leia, Fawcett and Weaver weren't the only actress who tried out for the role of the Alderaanian princess. Glenn Close ("Fatal Attraction"), Kim Basinger ("Batman") and even Meryl Streep ("Don't Look Up") were all in the running at one point or another. George Lucas was even gunning for Jodie Foster to play Leia; however, Foster's busy schedule — including a role in the Martin Scorsese classic "Taxi Driver" — prevented her from donning Leia's iconic buns and white dress.
Even though Fawcett wasn't chosen for the role, I can't help but wonder how things might have gone differently. What if she was known for leading the Rebellion and not as part of a trio of extremely skilled lady spies? And would she have gone along with Lucas' requests — including losing 10 pounds for the role? In the end, we'll never know how she or any of the others would have done in Fisher's place.
The perfect princess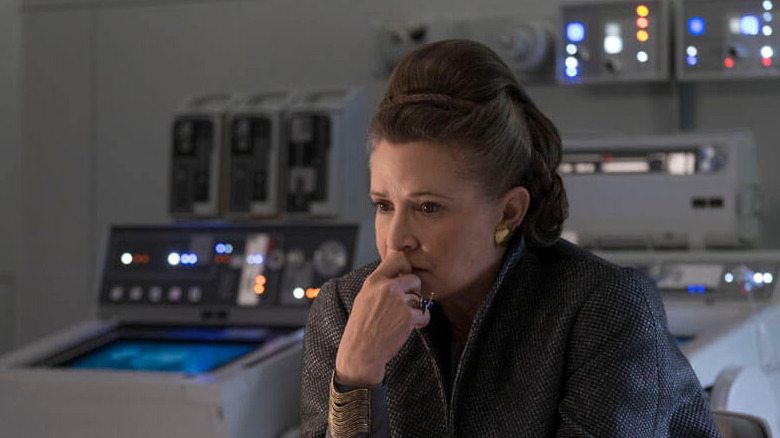 Lucasfilm
Ultimately, Fisher made Leia the character she was. From her very first appearance in "A New Hope" when she races through the Tantive IV blasting stormtroopers, from the sublime moment in "Star Wars: The Last Jedi" where she uses the Force to propel herself to safety (which for my money is one of the most moving moments in the entire Skywalker saga), Fisher brought a depth and quiet fury to Leia that helped cement her as one of the most iconic characters in science fiction history. It's hard to see anyone else in the role, if I'm being honest.
Even though she lost out on the role of Leia, Fawcett ultimately did enter the sci-fi pantheon in the 1976 classic "Logan's Run," which centers on a society where people are killed after they reach the age of 30 to maintain balance. Fawcett only has a brief role as salesgirl Holly 13, and her follow up film "Saturn 3" didn't exactly set the world on fire, so perhaps it's for the best that she didn't pick up Leia's blaster.